They are an unlikely group of lunch mates: a handful of Chicago police officers and 12 people working to rebuild their lives after serving time in prison.
But a program through a North Lawndale nonprofit gives these two populations the chance to meet–over lunch–and discuss the issues in their communities and foster stronger ties.
Though the meetings have been held monthly for the last four years, "Chicago Tonight" sat in on the first to take place since the Laquan McDonald video was released on Nov. 24.
Brandis Friedman has the story.
TRANSCRIPT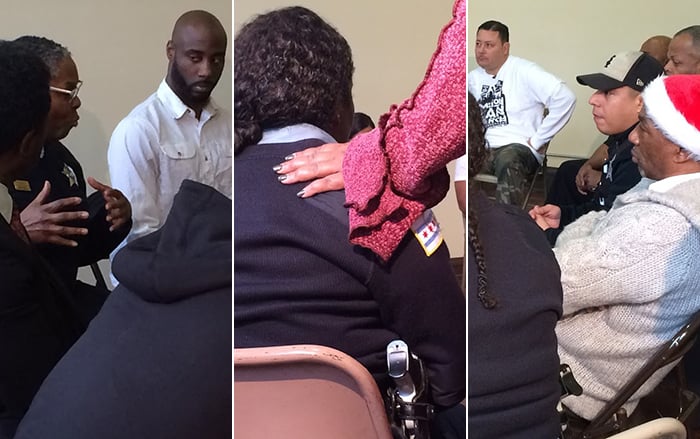 Clients and cops gather at a Building Bridges, Building Connections meeting. (Brandis Friedman)
Brandis Friedman: On the corner of Independence and Polk in the city's North Lawndale neighborhood sits a Seventh-day Adventist church. It used to be a Jewish synagogue.
It's a fitting place for two other very different populations to meet: Chicago police officers and people who have served time in prison.
A good old-fashioned game of "have you ever" breaks the ice.
And before it's all over, 43-year-old Daniel is getting an accidental hug from police Sgt. Maudessie Jointer as the two jockey for safety.
This is the Building Bridges, Building Connections initiative of the North Lawndale Employment Network, a nonprofit that helps formerly incarcerated people get back to work.
Clients have a monthly lunch with Chicago police officers, so the two groups can ask each other questions.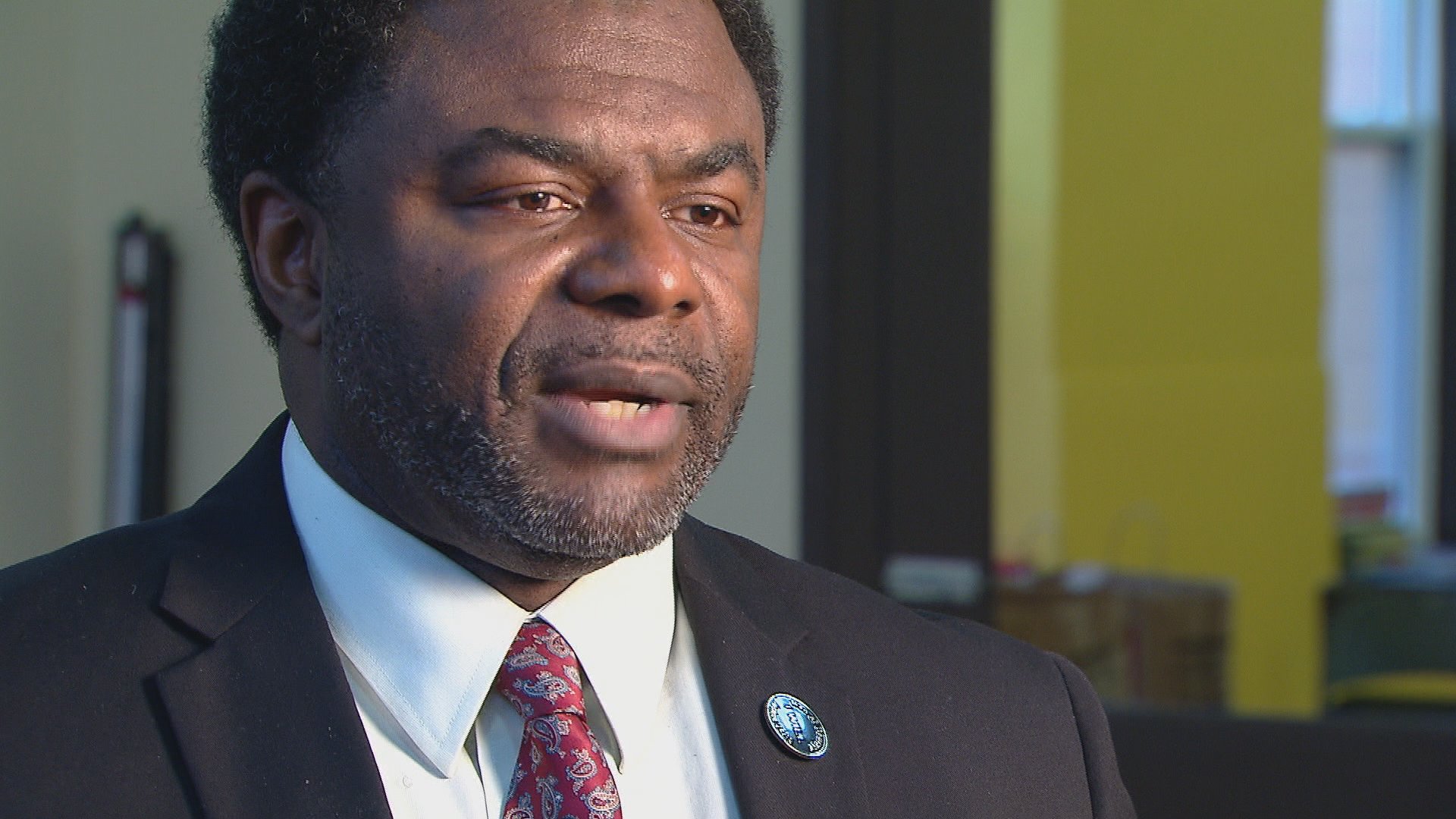 Jose Wilson Jose Wilson, NLEN: When you think about what's happening right now in America, and specifically right here in Chicago, having an honest dialogue is important for police officers to have better understanding of community, specifically those men and women with felony backgrounds and vice versa. Once you have negative information, it's very easy to paint each other with one broad stroke of negative perceptions.
BF: Jose Wilson and Terry Soto have been facilitating these discussions for the last four years.
After the fun and games, the conversation turns serious.
Client: How many of us been bullied? A lot of us raised our hands. Growing up, that's how we get into a lot of the stuff we get into.
BF: And this is the first Building Bridges meeting since the Laquan McDonald video was released.
Cop: Most of the distrust is in the minority communities for the most part. People up north and in the richer neighborhoods, we just a service to them, we go to their house to respond to calls, go through the back door. They don't see us in the same light.
Daniel: I gotta say, I'm kind of disappointed, because I see black and brown officers here. I don't see no white officers here.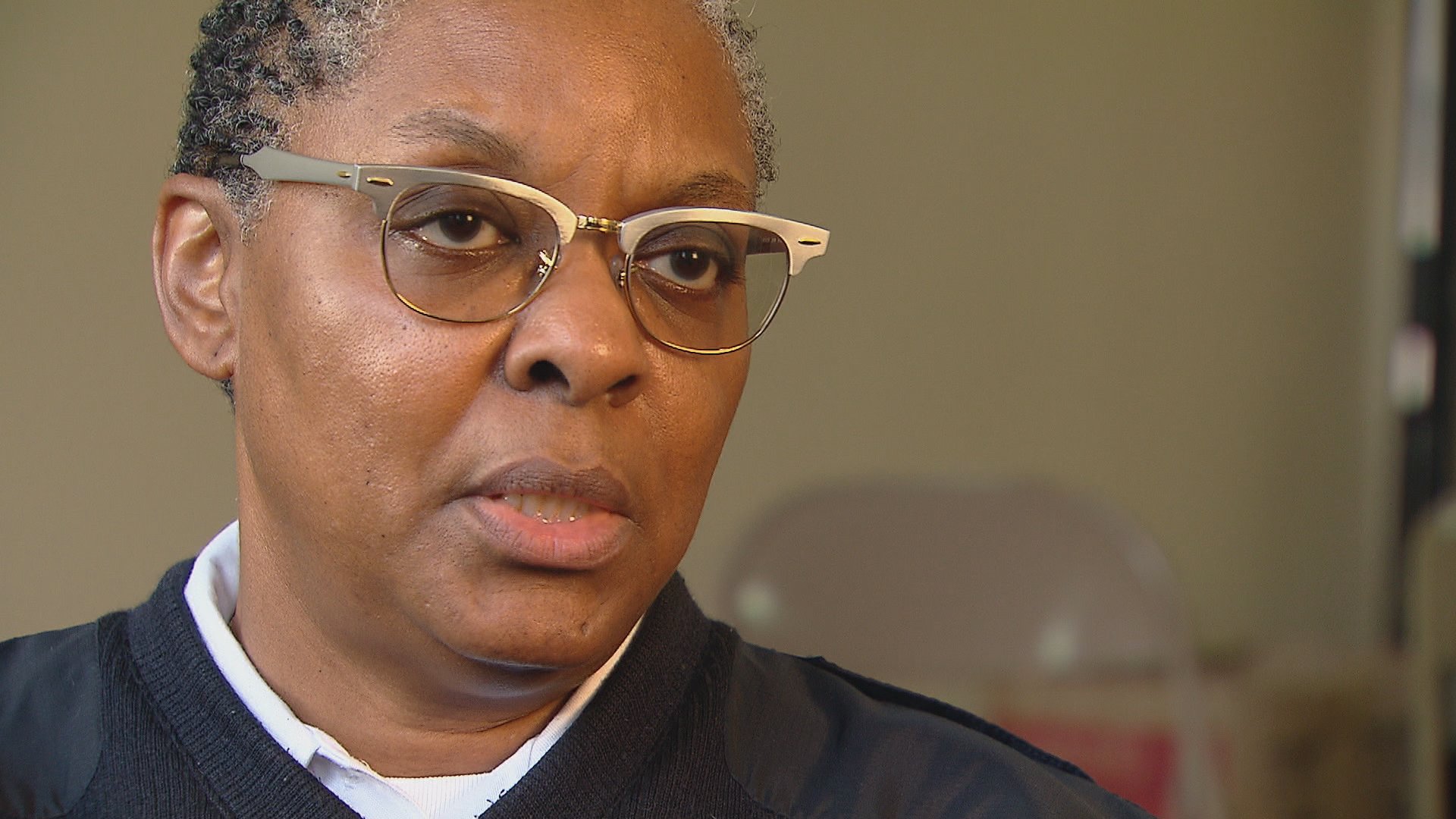 Maudessie Jointer Sgt. Maudessie Jointer: But you do good work, person by person, that's how, right? And then, this happens. And you go back to work, and you see that citizen, who–every day I say, 'Hey, how you doing Ms. so-and-so?'–and they give you this [blank stare]. And it's like what the hell?
Daniel: We're not talking about an individual case, we're talking about a systematic injustice that's happening to black and brown people. That's what I want to open it up for.
MJ: Me? I'm not Jason Van Dyke. I didn't do that.
BF: Daniel, who has asked us not to use his last name, clearly has harsh criticism for police officers.
By the end of the meeting, his opinion may not be completely changed, but it has softened.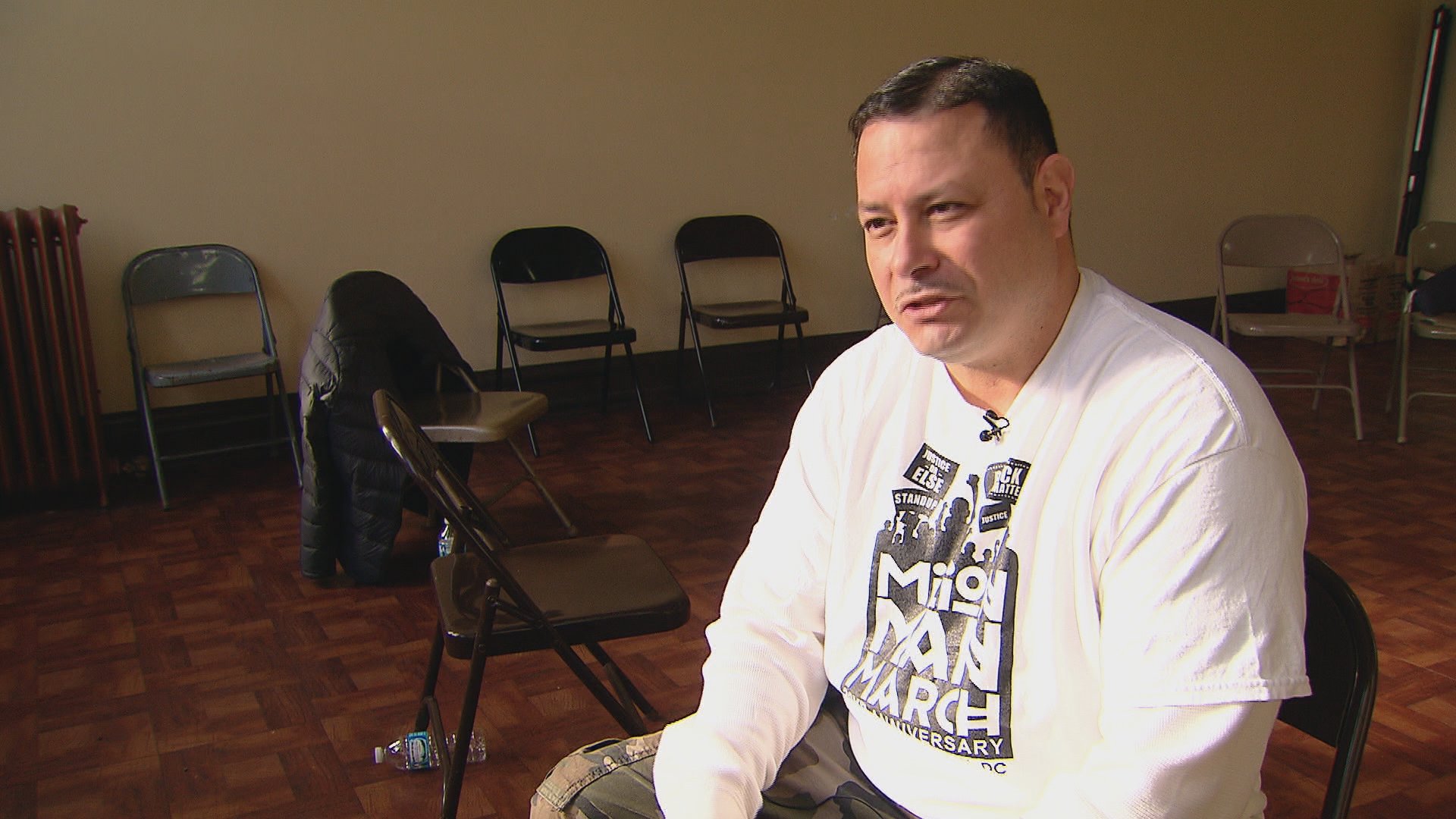 Daniel Daniel: You know I empathize with the black female officers, when they said that they experience being black and being on a police force. It's not something I think about. I empathize with it, but it didn't cause me to want to fully embrace them, because we all have choices of what career we get into. I can't even get a job. I don't have that many options like that, you got options.
Sgt. Maudessie Jointer began attending Building Bridges when it began four years ago.
MJ: This was pretty much typical, head-butting discussion we have. I welcome it. You've gotta allow people an opportunity to voice their opinions.
BF: She finds the meetings beneficial for both the officers and the clients to learn from each other.
MJ: From this point on when you have an interaction with a police officer on the street, maybe you think. Maybe you hear that little voice in the room say, 'OK, wait a minute, let me breathe.' That's on both, for the police as well as the clients that are here. When I come out here I always tell the guys, that the name of this game is to go home.
BF: No matter their differing backgrounds and opinions, they certainly have one wish in common.
MJ: What could've made it better? More time, just more time.
Daniel: They are too short, as soon as you get started, time to stop.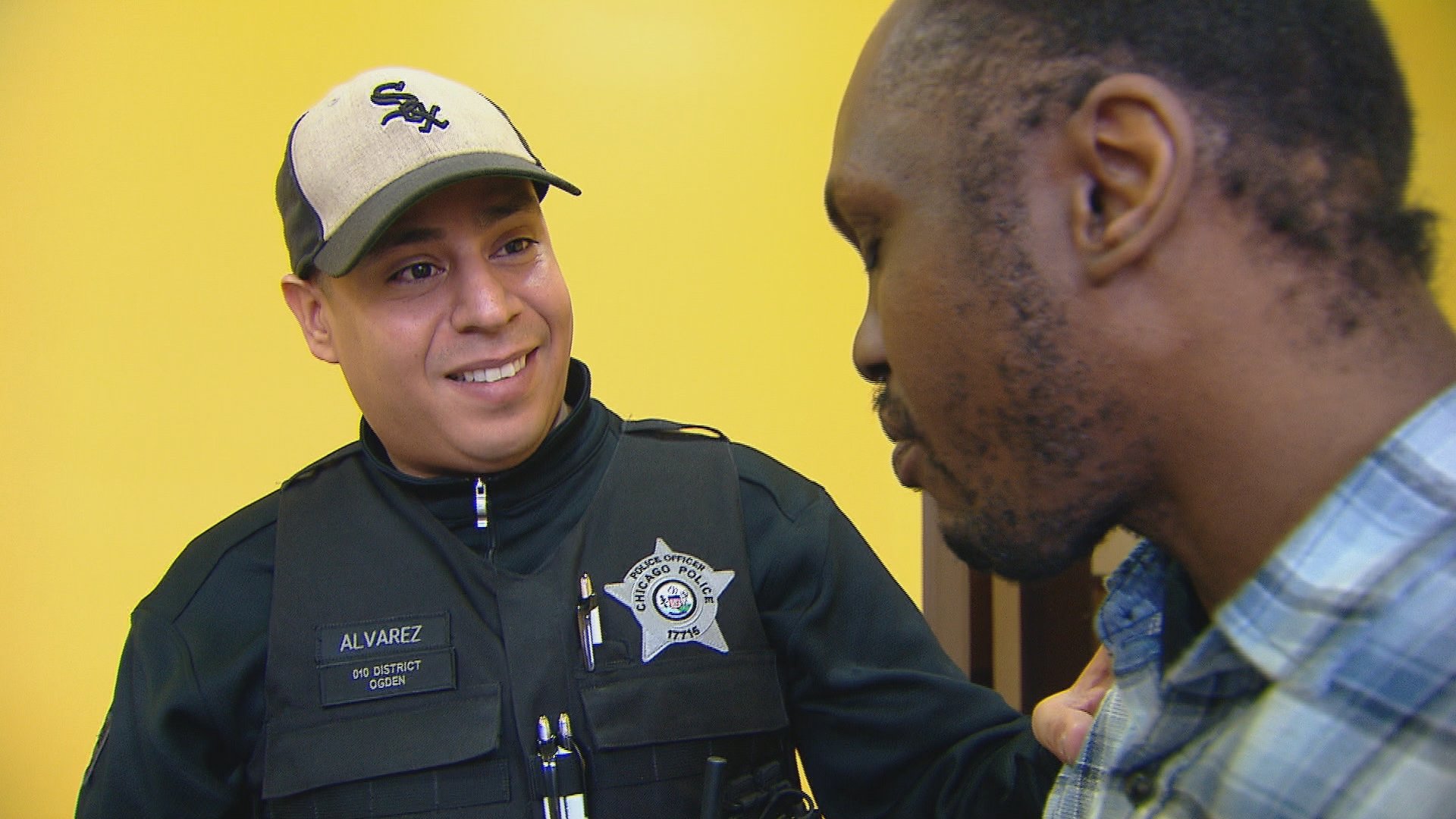 Officer Alvarez Officer Alvarez [to client]: Keep in mind, you said go back in time. You don't have to go back in time, you can start today, right?
BF: Even though the hour is over, the conversation continues. Outside of this circle.
For "Chicago Tonight," I'm Brandis Friedman.
---
Follow Brandis Friedman on Twitter: @BrandisFriedman