The video cannot be displayed.
There's a new member of the PBS family and his name is "Nature Cat."
The series was developed by two brothers who are huge talents in the children's television world. And they're based right here in surburban Deerfield.
"Nature Cat" is voiced by a bevy of "Saturday Night Live" stars, including Taran Killam, Bobby Moynihan, Kate McKinnon, Kenan Thompson and Chris Parnell.
The series is about a regular house cat that turns into a swashbuckling adventurer when his family leaves the house. Its purpose is to encourage kids to explore the world outside.
Joining us to talk about their creation are: David Rudman, who has been a Muppet performer for more than 25 years (he is literally the man behind Cookie Monster and other characters on "Sesame Street") who also performs in the ABC series "The Muppets"; and Adam Rudman, an Emmy award-winning writer for "The Tom and Jerry Show," as well as for "Sesame Street," "Cyberchase" and "Sid the Science Kid," among others.
As to how the duo came up with the series, it all started with an observation.
"We were noticing with our own kids that they weren't going outside as much as we did when we were kids," said David Rudman. "We had the house that all the kids in the neighborhood would come to and hang out, and all our adventures would start in our backyard."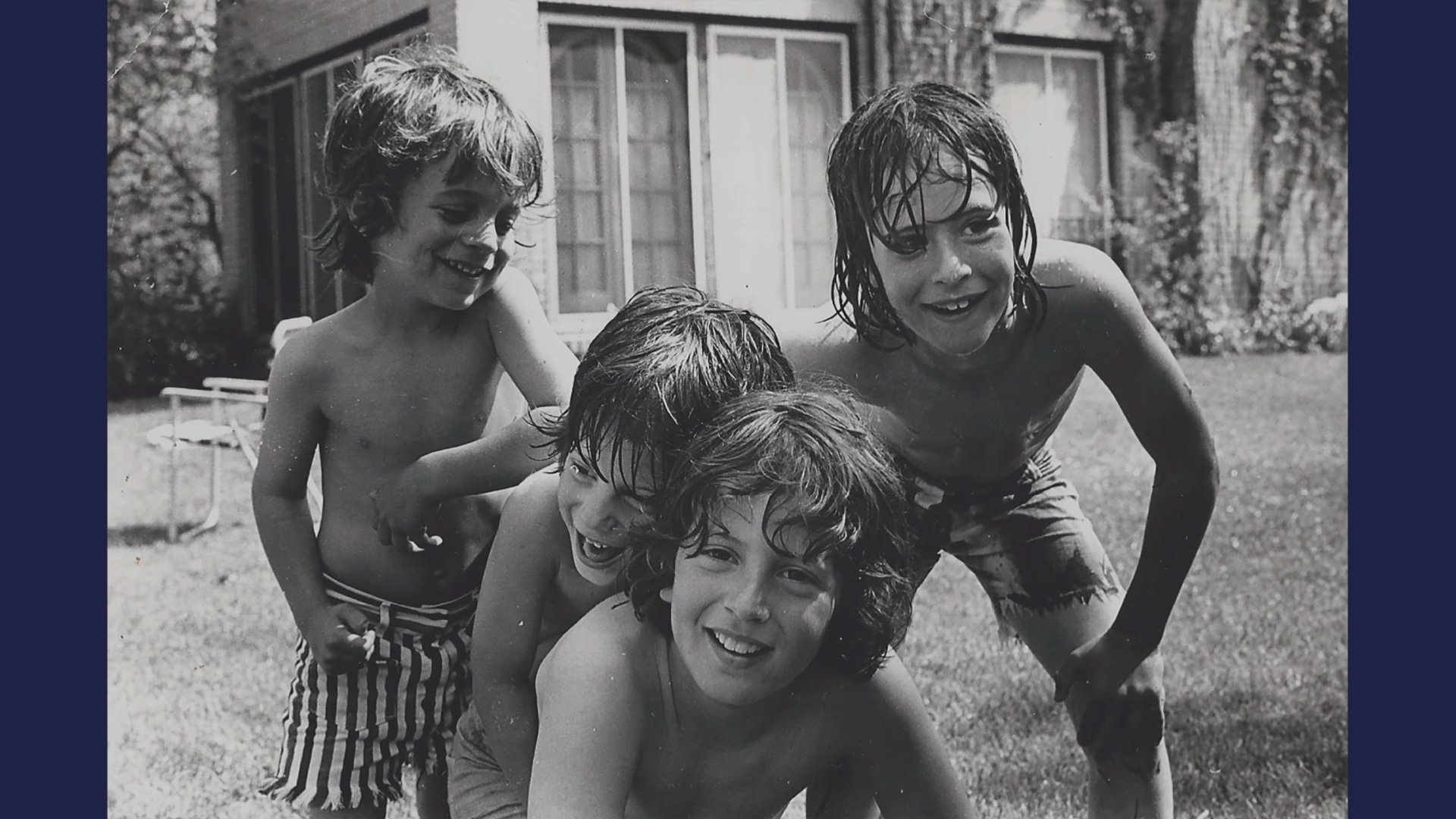 Adam and David Rudman, along with their two brothers, play in the backyard of their family home as kids.
"We were thinking about ways to inspire kids to go outside like we did, and we came across this book called 'Last Child in the Woods' by Richard Louv. He coined a phrase called 'nature-deficit disorder.'"
"A lot of children today are growing up with no connection to the outside world and to nature," said Adam Rudman. "That's not a good thing because being outside is so good for many reasons for kids."
Discover the show
Go here to watch "Nature Cat" videos, play games and discover new DIY activities. To find showtimes for "Nature Cat" and other PBS kids shows, go here.
---