The video cannot be displayed.
Six seasons ago, the Wendell Phillips Academy High School football team had just 12 football players. Today, not only has the current team won a state championship, but its players are college bound. In fact, many students at this formerly failing school are now headed to college.
Hear the story of this turnaround school in Bronzeville.
TRANSCRIPT
Brandis Friedman: It was a night for the history books.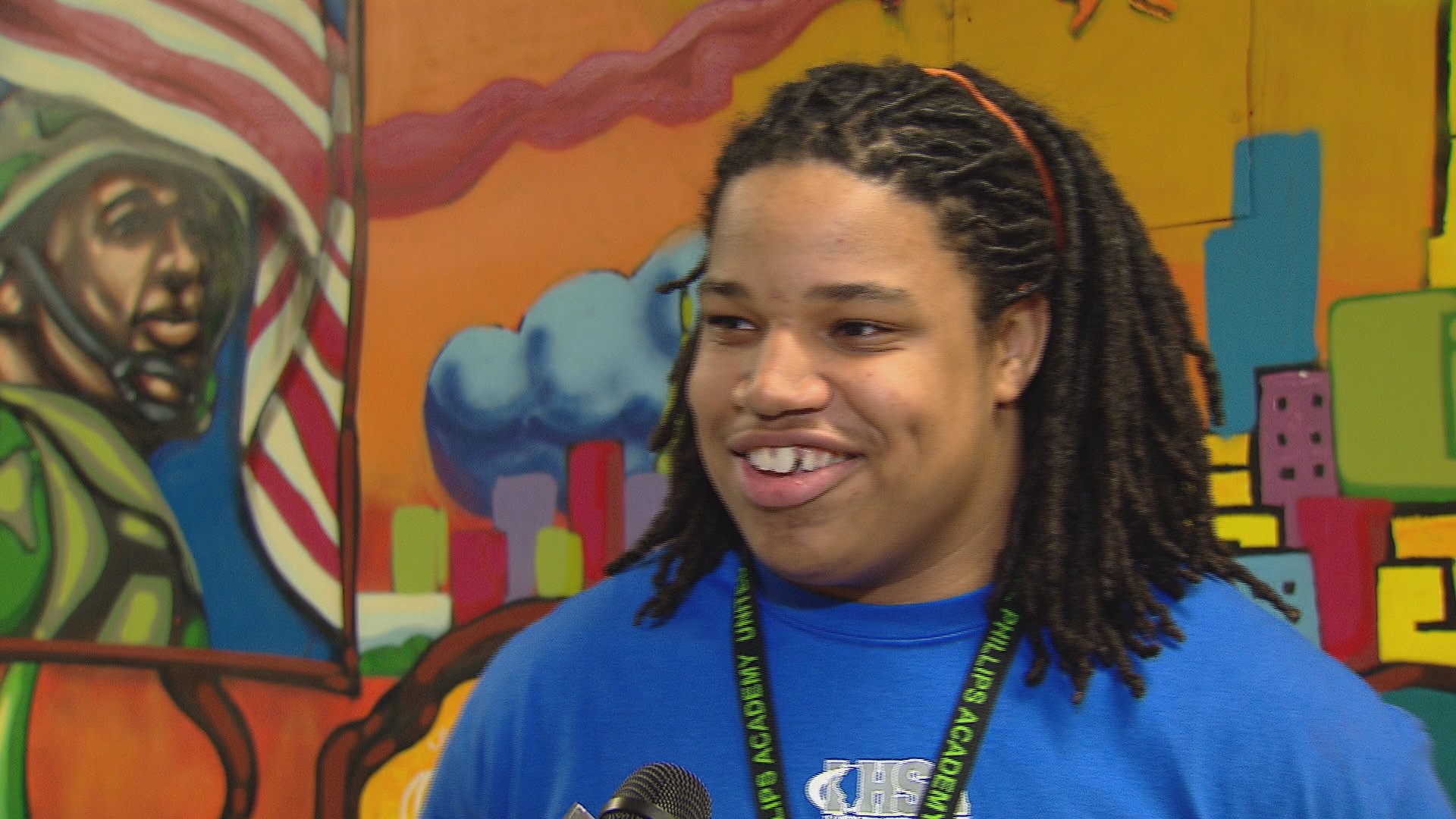 Chris Elmore Chris Elmore: It feels like … words can't even explain it. We made history. That's just something nobody can ever take away from us.
BF: The undefeated football team from Wendell Phillips Academy High School in Bronzeville became the first in the history of Chicago Public Schools to earn a state football championship.
Donald Gardner: It means everything. We went down in history, first CPS school to do it. It means everything to the city, to the school.
Quayvon Skanes: It means a lot for the team, knowing what we've been through, where we came from. It just means a lot. Everybody here is happy.
BF: Quarterback Quayvon Skanes ran four touchdowns that night. He's received a full-ride football scholarship at the University of Connecticut.
QS: Yeah, I'm pretty excited to get the opportunity to play at college, to play football in college too and get a full-ride. I got that by working hard, my grades, I got all A's and B's. I had a 4.3 last year, so I got that by working hard and staying focused in school.
BF: But the football players at the school aren't the only ones attending college.
Phillips boasts that last year, 100 percent of its seniors were accepted to college.
This year, 50 of its 123 seniors have already been accepted, with $6 million worth of scholarships.
[BF asks Matt Sullivan]: Are the athletics a reflection of what's going on academically here?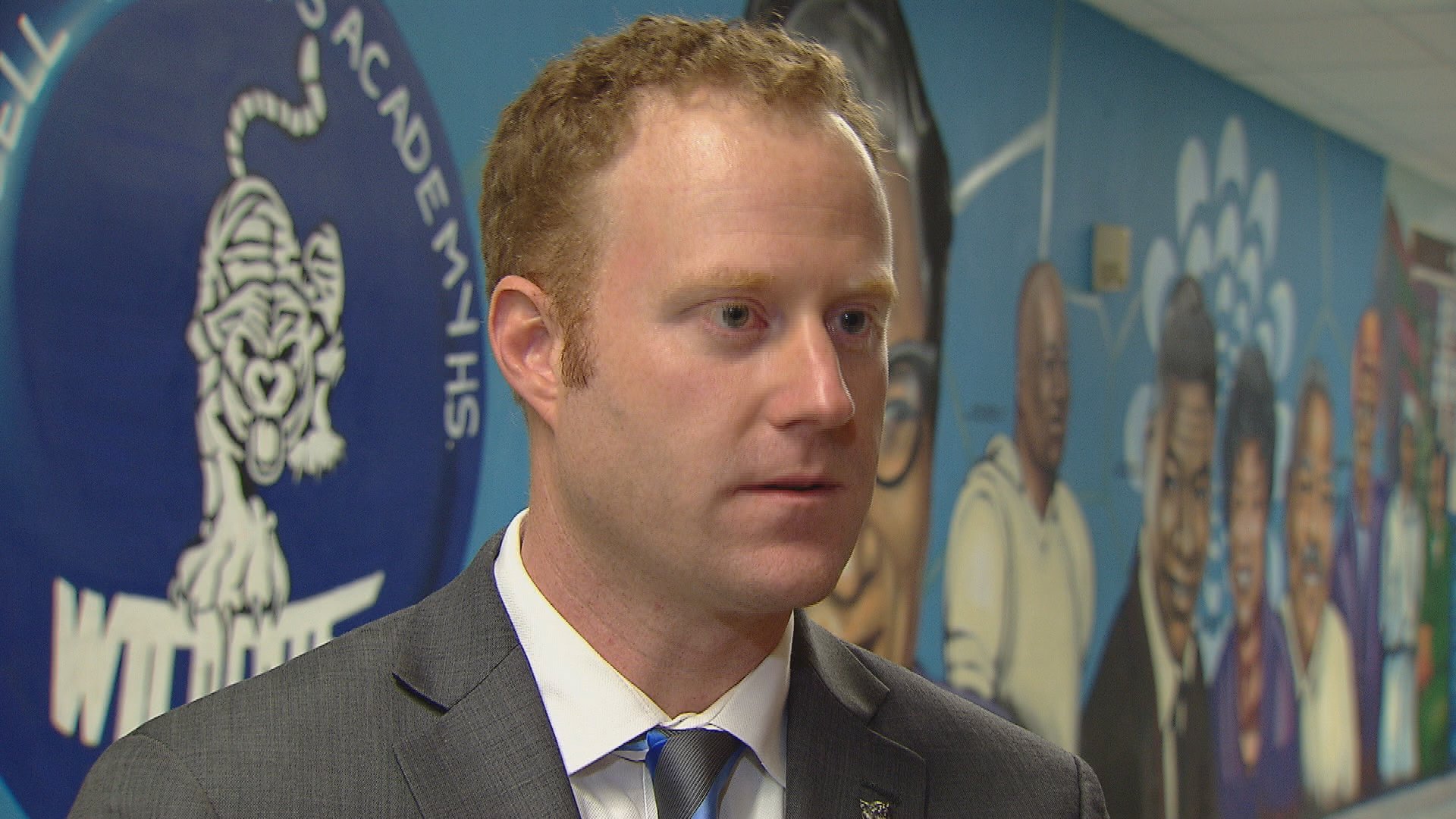 Matt Sullivan Matt Sullivan, principal: Absolutely. When we came in this was academically the worst school in the state. And for all intents and purposes, it was a throwaway school.
From the time we came in here in 2010, we've tried to instill pride in this building, for whatever reason it was not here when we came in.
BF: Principal Matt Sullivan is referring to the year the Chicago Public School board voted to make Phillips a turnaround school.
The district contracted the nonprofit Academy for Urban School Leadership, or AUSL, to give the school an academic makeover.
MS: So to come in – the average ACT score was at an 11, and this past year, we just had a 15.7, which is not great, but it is a tremendous amount of growth. And what we want here is college and career. That's it. Those are the two words I want our young men and women having in their head every single time they come in.
BF: Sullivan says as well as ACT scores, attendance is up as well, from 55 percent in 2010, to 83 percent so far this year.
AUSL says it implemented a college-bound culture, making sure every student gets two college visits per year, starting in ninth grade.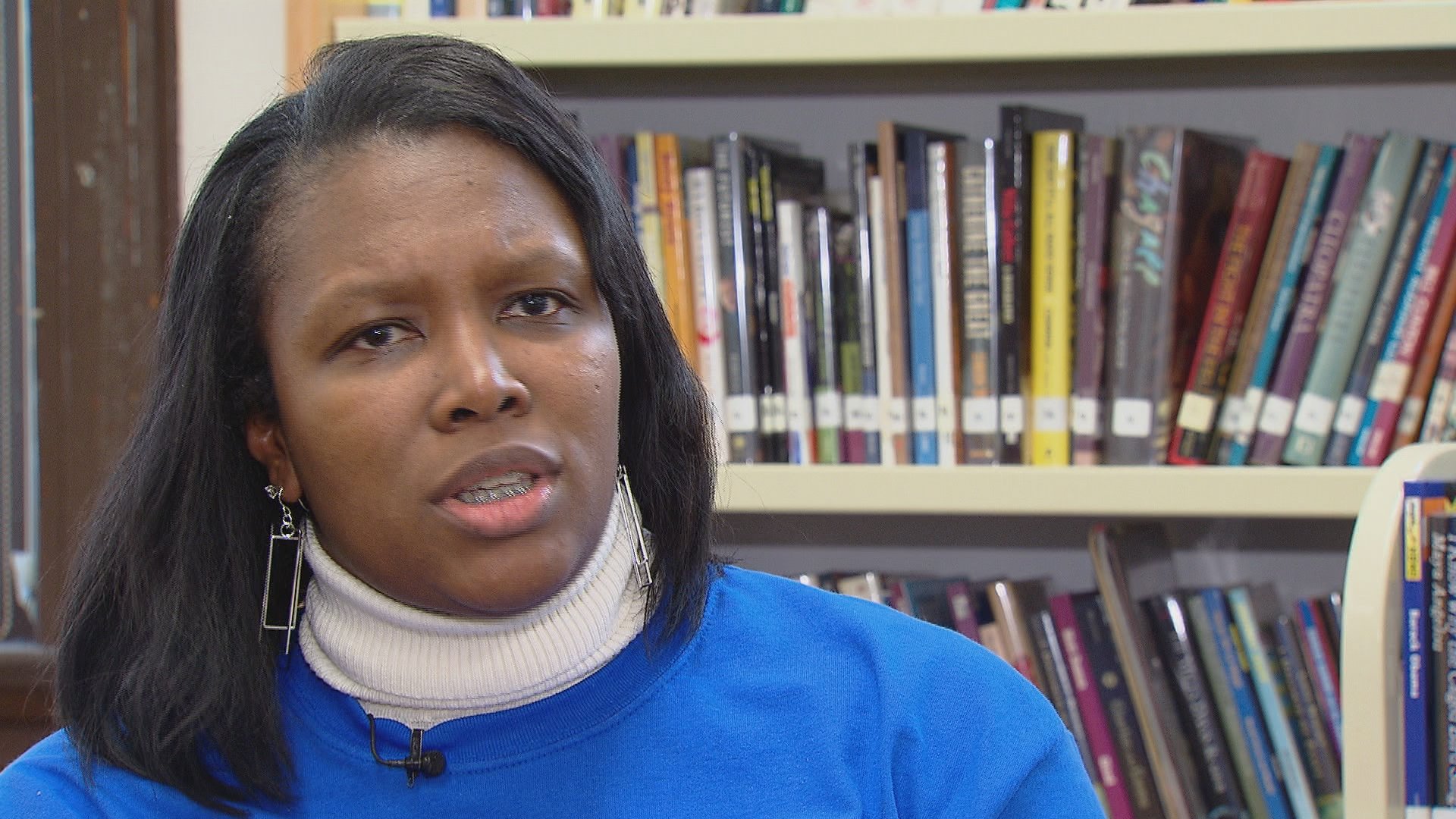 Angel Turner Angel Turner, AUSL: By the time they get to their senior year, they will have been exposed to multiple colleges. Just to get that exposure and opportunity to see and know that they're striving for this bigger accomplishment of being able to go to college, right?
BF: More than just getting accepted and enrolled, Phillips says more of its grads are staying in college, with a persistence rate of 60 percent for the class of 2013 – up from 42 percent for the class of 2010.
Despite all of these improvements, the CPS website shows the school is considered just a level two school, on intensive support for 20 years.
MS: So we went from level three to a level two, it means that we're not at the bottom of the barrel anymore, and it also means we're not settling.
Level two is fine, for this year, but the expectation is two-plus, one, or one-plus as we go, at least a minimum, one level each year. That's the expectation.
BF: Sullivan says the staff is working to change the stigma of the school.
MS: What we've tried to build here is, "I get to go to Phillips," not, "I have to go to Phillips." We want that type of pride.
BF: And like him, the students and players say they have clearly defined goals as well.
Junior and a team captain, Chris Elmore has a career plan few Chicago teens might share.
CE: I want to go into criminal justice as a major, because if I don't get into the NFL, I want to become a SWAT officer. It's just something I've wanted to do since I was a kid. I find police officers to be my hero. Some look at it as a bad thing with the recent upsets we've had with police officers, but it's not always like that. And I've seen it. It's not always like that.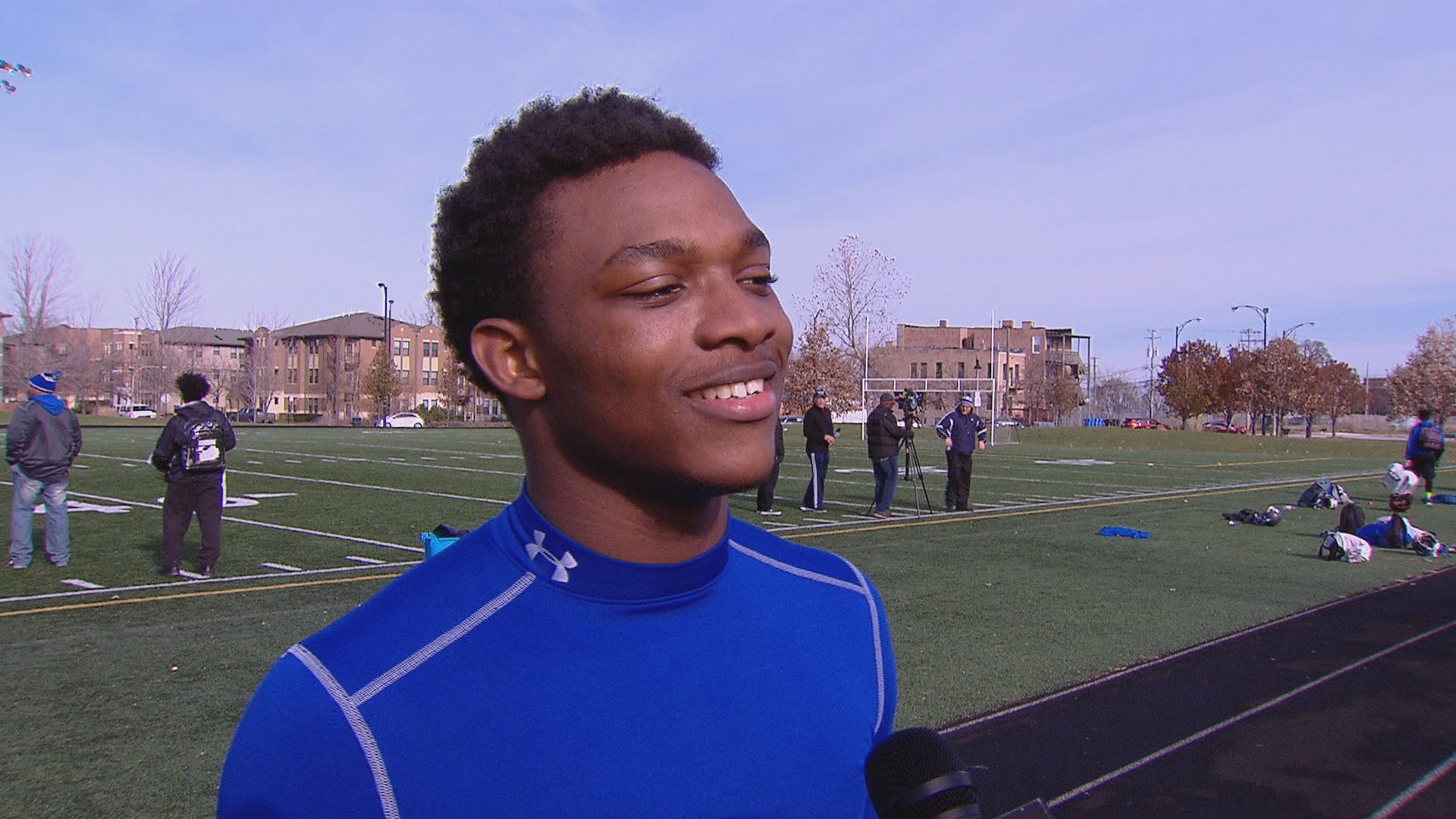 Quayvon Skanes QS: Anything's possible that's what I'm telling. Anything's possible, just stay focused and stay in school.
BF: For "Chicago Tonight," I'm Brandis Friedman.
---
Below, Brandis Friedman interviews Wendell Phillips Academy High School football coach Troy McAllister before the team's big win.
---
Follow Brandis Friedman on Twitter: @BrandisFriedman