The drones are coming. In many instances, they are already here taking video and photography above Chicago. But are they legal?
City Council today advanced a new set of regulations that would restrict when and where they can operate. And it may put a halt on drones that operate over large outdoor gatherings like Lollapalooza. 
Under these proposed regulations, drones would not be able to fly above 400 feet in the air. They also can't fly within five miles of an airport, over schools, churches and parks. They would not be able to fly over private property without the owner's consent, and they cannot fly outside directly over a person without that person's consent. They would also be banned from operating between the hours of 8 p.m. to 8 a.m.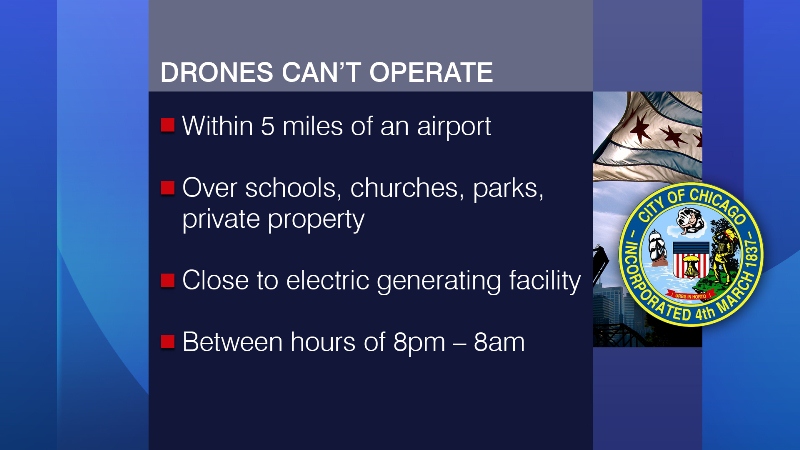 If anyone is found to violate these rules, they could be faced with fines up to $5,000 and six months in prison. The co-sponsor of the ordinance, Alderman Ed Burke (14th Ward), says he believes this would make Chicago the first city in the country to start putting some rules into place for this fast growing industry.
"Speaking of stealth, this is an industry that's developed without very much attention and suddenly it's exploding, and regulation simply isn't there," Burke said. "And if we wait for the feds to do it, we'll be waiting a long time. You'll see cities all around the nation following the lead of Chicago."
The rules were advanced Thursday by the City Council's Aviation Committee and now head to the full City Council for a vote. These rules would apply to both the commercial drone operators, who do this for business, and model airplane flyers that do it for a hobby.
And it's important to make the distinction between the two. There are about a dozen or so drone operators in the Chicago area that have an exemption from the Federal Aviation Administration to operate these devices for their work. Many use them for photographs, videos, land surveying, etc. There are also the hobbyists that just fly them for fun. The FAA hasn't decided yet how to regulate them: they are in the process of determining how to create a system where all drones would have to be registered – no such system exists yet.
The city ordinance was going to force Chicago drone operators to register with the city, but aldermen dropped that requirement before Thursday's meeting. One commercial drone operator tells "Chicago Tonight" he supports the rules despite all the restrictions because he says it will weed out irresponsible drone operators.
"I support it because it will stop people from doing bad things with drones," said Colin Hinkle, who does freelance video reporting for local television. "I want there to be some accountability. I don't want people to fly recklessly and just say 'I can do whatever I want.'"
Aldermen admit they haven't fully figured out how they will enforce it. Someone would have to file a complaint with the cops who would then have to enforce the new laws.
This legislation was prompted by a rogue operator that had crashed a drone into Midway airport. The sponsors of this ordinance admit there are a lot of tweaks they need to make. This is the starting point for regulations but the final law will probably look different.
Related "Chicago Tonight" stories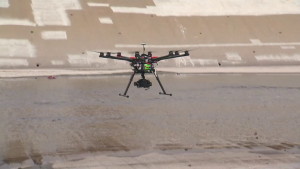 Chicago Could Tighten Rules on Drones
In August, Aldermen Scott Waguespack (32nd Ward) and Ed Burke (14th Ward) proposed an ordinance that would tighten restrictions on the use of drones in the city. Ald. Waguespack joined us to discuss his proposal, along with Aerial Vision Chicago co-founder Anthony LaRosa.
---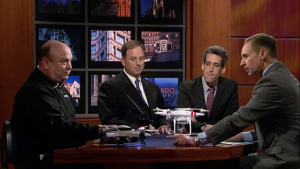 Discussing Drones
After a drone landed on White House property in January, "Chicago Tonight" discussed the drone regulations for Chicago and across the state.
---