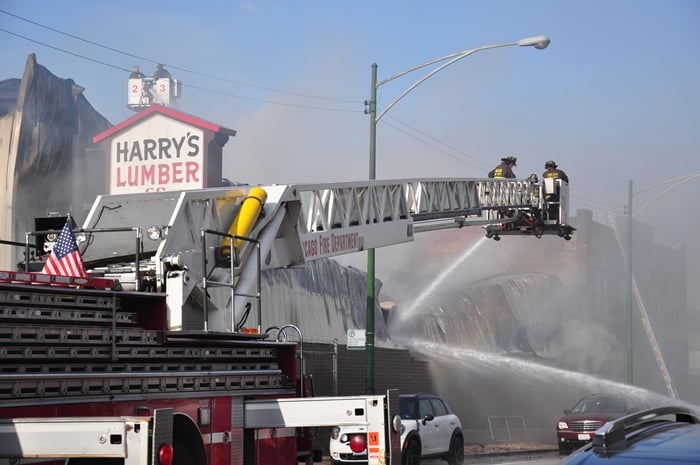 A rainbow appears through dark clouds of smoke as firefighters work to extinguish a three-alarm fire at Harry's Lumber Company (Sean Keenehan)
An extra-alarm fire broke out early this morning around 4 a.m. at Harry's Lumber Company, 6202 N. Northwest Hwy., in Chicago's Norwood Park neighborhood.
The two-alarm fire was extinguished around 5:30 a.m. and was later elevated to a three-alarm after flames reignited the building around 7 a.m.
This is not the first fire to strike the Northwest Side lumber yard. On Oct. 19, 1990, a five-alarm blaze burned Harry's to the ground, with flames spreading to nearby buildings in the area as well.
No injuries have been reported and a cause for the fire is under investigation, officials said.
Watch a slideshow of Chicago firefighters extinguishing Tuesday morning's blaze below: