Thursday night, the Los Angeles Dodgers and New York Mets face off to determine which team will meet the Chicago Cubs in this year's National League Championship Series.
After three straight wins against the Cardinals, can the Cubs' pitching staff and offensive leaders keep the momentum going while maintaining the loose attitude that's characterized this year's team?
ESPN Chicago's Jesse Rogers and WBEZ's Cheryl Raye-Stout join "Chicago Tonight" with a look ahead to the NLCS.
---
It was a new postseason record in the MLB: six home runs by one team in the Cubs' 8-6 win over the St. Louis Cardinals in Game 3 of the NLDS on Monday night. After clinching a berth in the NLCS by winning Game 4 on Tuesday night, the Cubs have been playing the waiting game as the Dodgers-Mets series went to a Game 5, being played Thursday night. But whichever team the Cubs play, ESPN Chicago's Jesse Rogers says the team can't just count on homer after homer.
"In case their power hitting isn't there, what else are they doing? Can they play the small ball that they showed in Game 2 against St. Louis? Can they win 2-1 or 3-2? This offense won't always be rocking and rolling, or at least you can't assume it will be. When it comes back down to earth, they've got to find a way to win," Rogers said.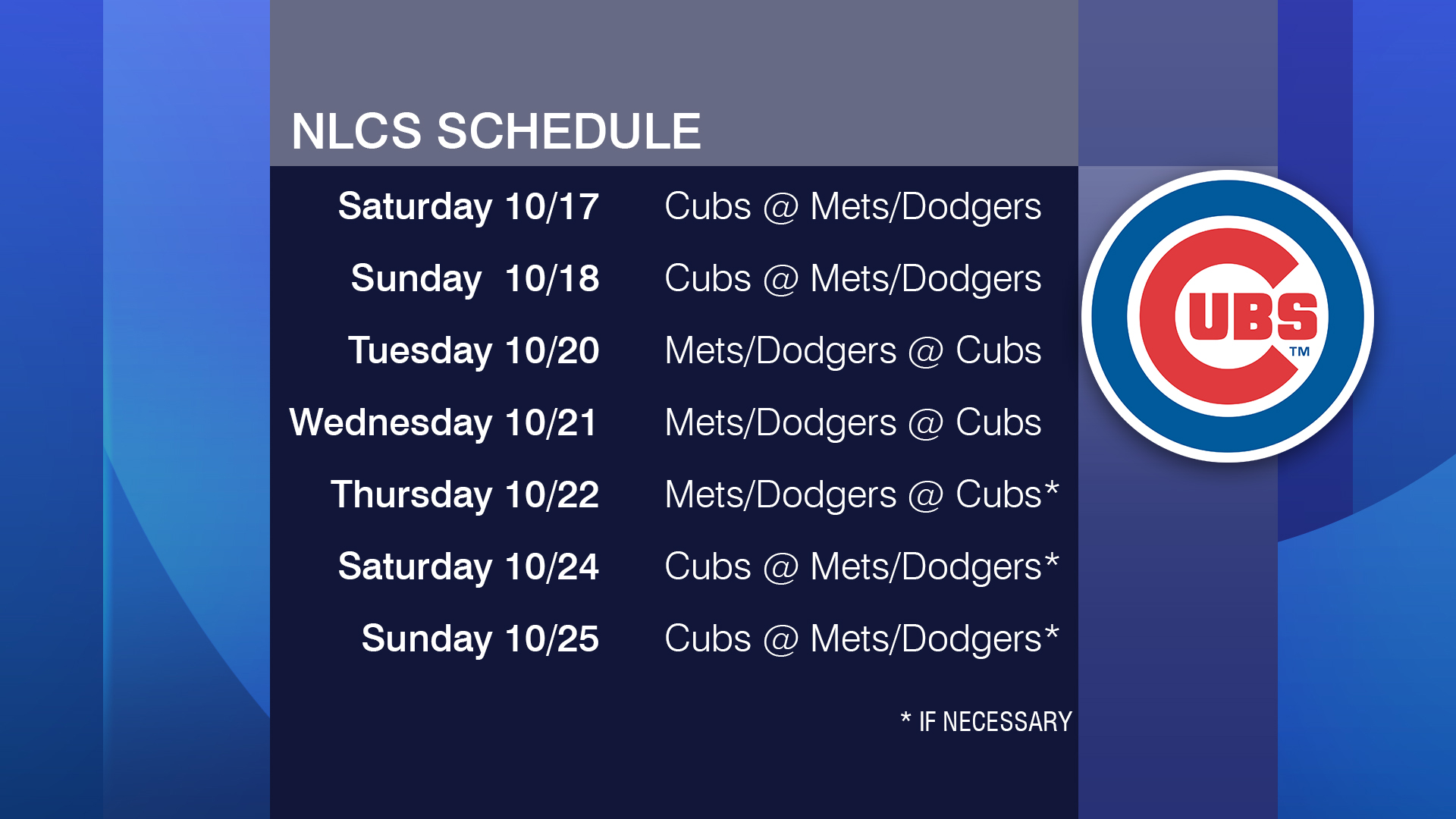 Thursday, the team announced some bad news: starting shortstop Addison Russell will miss the entire NLCS after getting injured turning a double into a triple in Game 3 against the Cardinals. But even without their starter – and with a team full of young players – WBEZ's Cheryl Raye-Stout says manager Joe Maddon is likely to continue being the team's "X-factor" as he has been all season.
"You can't quantify how many wins he's brought to this team," Stout said. "He was able to take rookies – not just one or two, we're talking about several rookies – and make them part of the mix. He has a masterful way of getting every player on his roster involved."
And, she says the team's versatility and carefree attitude have been a big part of their success. "They want to win, but they don't want to let anything bother them. And that comes from Joe Maddon. No doubt about it, he's the key."
As for whom the Cubs should be hoping to face in Saturday's game, Raye-Stout thinks they're better off against the Mets, who the North Siders beat in all seven of their matchups this season. Rogers thinks the Cubs are better off against the Dodgers.
"I don't think they're as deep, and they don't have the same chemistry that the Mets and the Cubs both have. When you talk about 'teams of destiny,' you don't think of the Dodgers. The Cubs and the Mets have that mojo, so if you're the Cubs, you want to eliminate one of them," Rogers said.