Looking for a good time Chicago? Scope out our lineup of events for the whole weekend.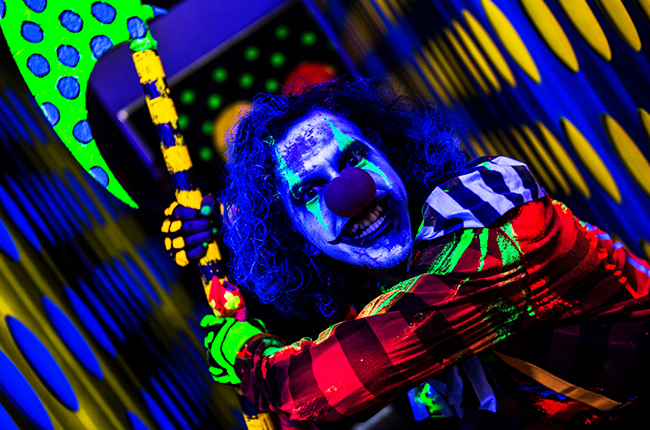 Rob Zombie's Great American Nightmare Kicks Off (Oct. 9-Nov.1)
1033 N. Villa Ave., Villa Park, IL 
Musician/haunted house guru Rob Zombie's back in town with a brand spanking new haunted house guaranteed to delight and disgust. Last year, Zombie got flak for a room which recreated the home of Chicago serial killer John Wayne Gacy - this year's haunted house promises a kind of "smell-o-vision," electric walls, the world's longest spinning tunnel, carnival rides and more. 7 p.m. $25-$60. 
---
Also on tap Friday:
The Defiant Thomas Brothers
Donny's Skybox Theatre, 1608 N. Wells St. (Oct. 9-Oct. 23)
The comedy duo previously won an award for best sketch group at HBO's U.S. Comedy Arts Festival. Now they're back in Chicago where they first started. 7:30 p.m. $15.  
Chicago Symphony Orchestra with Violinist Renaud Capuçon
Symphony Center, 220 S. Michigan Ave.
Play hooky and catch an afternoon performance of Johannes Brahms "Violin Concerto," featuring acclaimed violinist Renaud Capuçon. 1:30 p.m. $15-$238.
---
CHIRP Radio's Launch Party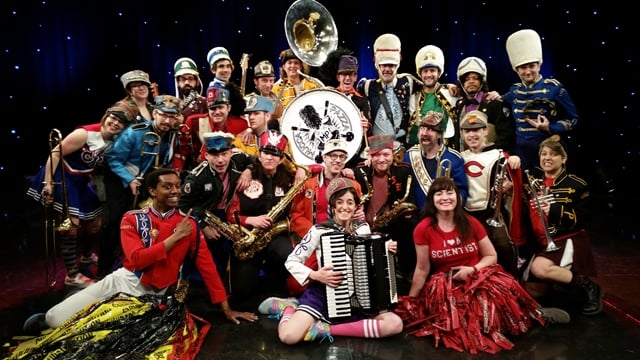 Metro, 3730 N. Clark St. 
For over five years, the Chicago Independent Radio Project (CHIRP) has operated as an online radio station dedicated to coverage of local and regional independent artists. It's now going a step further, launching a terrestrial radio station set to air on 107.1 FM. Saturday's benefit for the station will feature pseudo-marching band group Mucca Pazza along with music from Brother StarRace, Jennifer Hall, and Spaces of Disappearance. Doors, 6 p.m. $20.  
---
Also on tap Saturday:
Berwyn Brew Fest
3001 Wisconsin Ave., Berwyn, IL
Over 40 unique beers from craft breweries around the country as well as live music and food from local Berwyn restaurants. 1-5 p.m. $31.
Bacon and Beer Classic, Soldier Field
Soldier Field, 1410 S. Museum Campus Drive 
As if those two words aren't enough, this event also incorporates a love of sports. Well praise the bacon gods. 12 p.m. $59-$99. 
---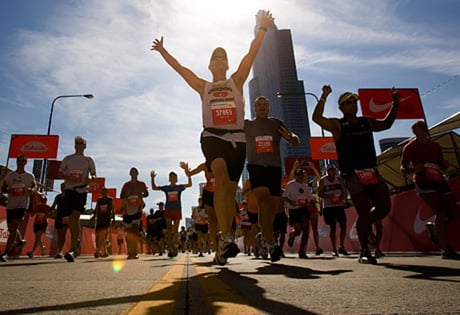 The Chicago Marathon
Grant Park, 337 E. Randolph St., followed by various city locations
Get your running shoes on. Or, if that's too much effort, just throw on a snuggie and head out to support someone more active. Better yet, enjoy the post race party, featuring live entertainment, complimentary massages for participants and even a complimentary Goose Island 312 for runners. Or, you know, for their thirsty supportive friends. Sunday, wave one start time, 7:30 a.m. Free for attendees. 
---
Also happening Sunday:
Lincoln Park Zoo Fall Fest
2200 N. Cannon Drive
Corn maze, hay mountain, pumpkin patch, ferris wheel and funslide. All the fall things for the kiddos. Friday-Sunday; 10-5 p.m. Free.
"Rosemary's Baby" screening
Logan Theatre, 2646 N. Milwaukee Ave. 
Catch director Roman Polanski's bizarre 1968 film about a woman, her baby and the devil. Friday-Sunday; 10:30 p.m. screenings. $6:50-$8.50.
Andersonville Arts Weekend
5300 N. Clark St. 
The 13th annual arts weekend includes artwork from over 90 artists, with multiple receptions Friday night and self-guided art walk on Saturday and Sunday.  9 a.m.-8p.m. Friday; 6 p.m.-11 p.m., Saturday; 10 a.m.-11 p.m., Sunday 10 a.m.-7 p.m. Free. 
---
Events listed are subject to change. We recommend double-checking times and locations before you head out the door. Want to share your upcoming events with us for consideration in a future roundup? Send us an email.