In Portugal, it's called linguica. In Austria, the vienna. In South Korea, they call it soondae. But everyone knows that Chicago's favorite encased meat is a Chicago-style hot dog.
Though the Windy City could also be known as a foodie city, it doesn't already have an ode to food in the form of a museum. Enter former tech start-up entrepreneur and current foodie, Kyle Joseph, who's working to challenge that.
He's starting with a pop-up museum in Block 37, called the Foodseum. It's first exhibit? "The Hot Dog and Encased Meat of the World," a tribute to the dog and favorite international sausages.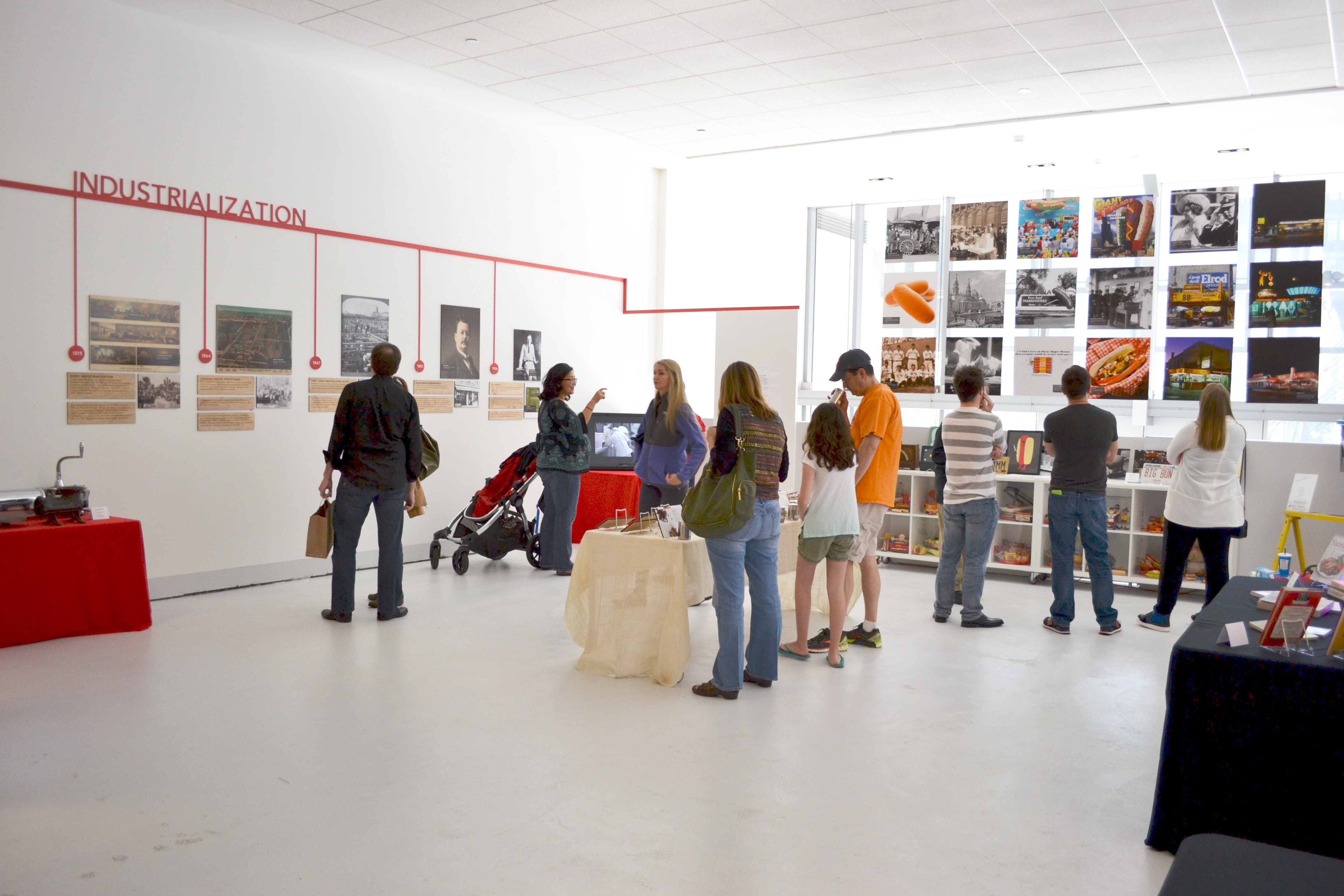 The Foodseum's first exhibition highlights hot dogs and other encased meats.
If you've ever wondered how sausage gets made, this will be the place to find out. Foodseum founder Kyle Joseph says the exhibit has three parts: the history of the hot dog, a lesson on international encased meats and the discovery that you too can be a sausage-maker.
Who better to help pull everything together than Chicago's own hot dog king, Doug Sohn, the man behind the now-shuttered Hot Doug's.
"I hope visitors take away a real sense of where food fits in our culture and our society – for humans in general, for Chicagoans in particular," said Sohn. "But to really question food's role in human development, where our food comes from, I think, is an incredibly important question."
Sohn serves on the Foodseum's board, and contrary to what you might think, the idea for this exhibit wasn't necessarily his. But he agrees that it's the best way for the Foodseum to bite into the city.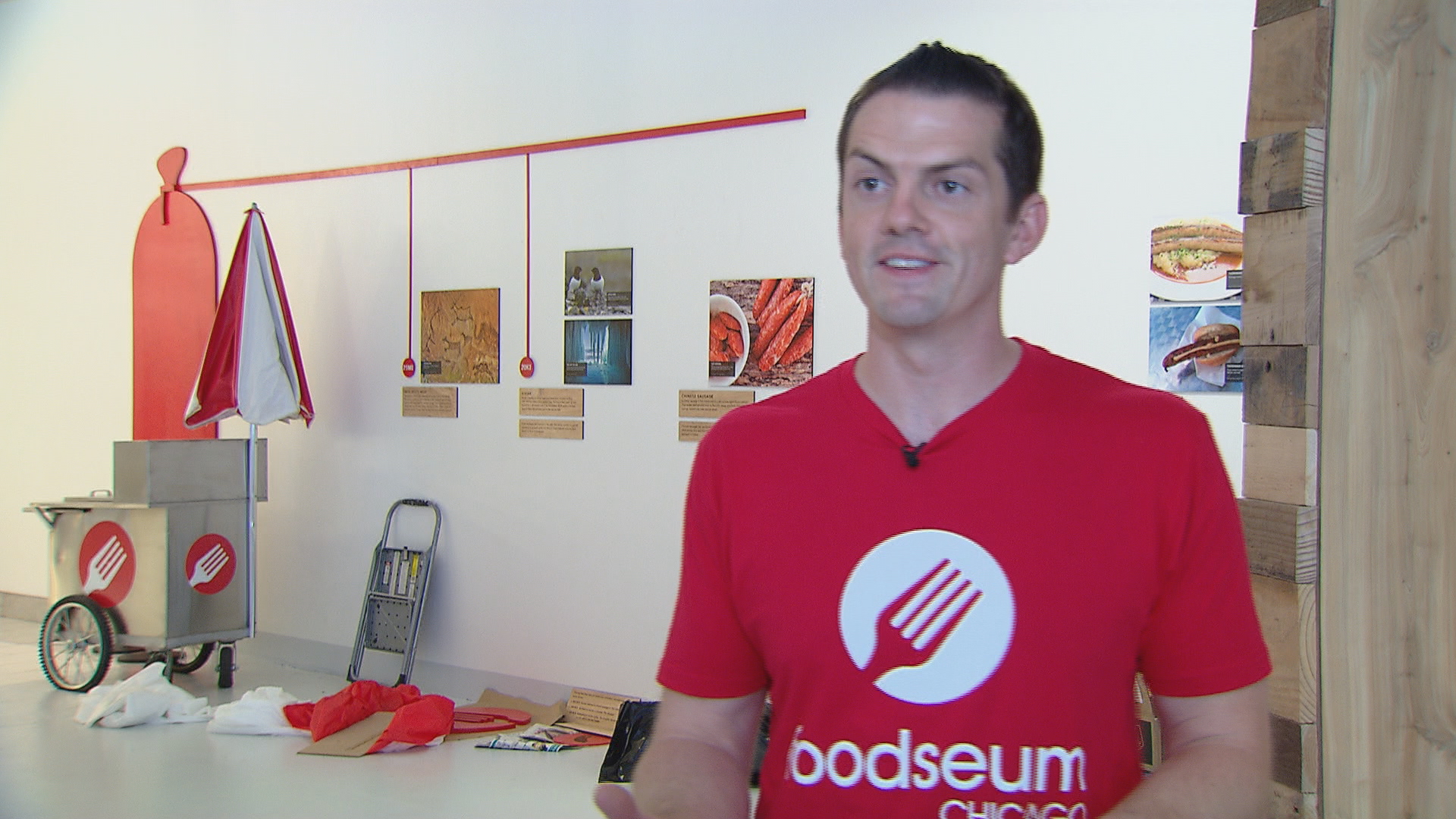 Foodseum founder Kyle Joseph
Joseph's background is in the world of tech start-ups, not the kitchen. Growing up, he said he loved the idea of connecting different cultures through food. He got the idea to create a museum for food in the Windy City, and raised more than $33,000 on Kickstarter to get it going.
Considering Chicago's history with food, it's a surprise something like this doesn't already exist.
"I think it's a perfect place for it. Chicago's a city that was built on food, the history here is outstanding," Joseph said. "The food culture, as far as present day, is amazing. The restaurants, James Beard awards are now here, it's like the center place for food – and I would say, the greatest city for food in the United States."
There's not a Chicagoan in town who wouldn't eat that right up.
---
Visiting the Foodseum Pop-Up Museum
The exhibition "The Hot Dog and Encased Meat of the World" is open through Dec. 20.
Hours: 11 a.m.-7 p.m. Wednesday through Sunday.
Location: Block 37, 109 N. Dearborn St. See a map of the location.