Celebrated actor, singer and dancer Rita Moreno is in Chicago to honor Sandra Cisneros, author of "The House on Mango Street." On Wednesday, she will present a Chicago Fifth Star Award to the acclaimed writer, whose book is required reading in schools across the country.
The Emmy, Grammy, Oscar and Tony Award-winning artist joins Chicago Tonight to share stories from her incredible life and career.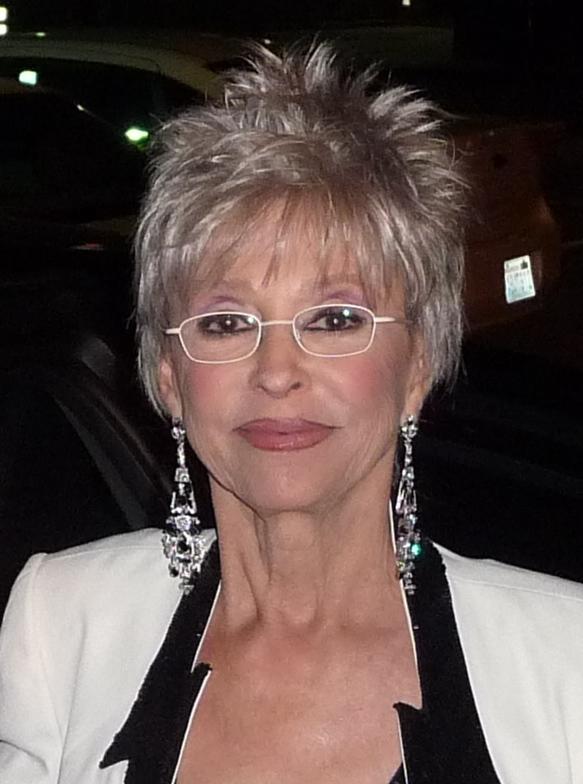 Moreno, who was honored by the city of Chicago with a Jefferson Award in 1968 for her performance in Tennessee Williams' "The Rose Tattoo" and a Sarah Siddons Award for her role in a female version of "The Odd Couple" in the mid-'80s, spoke about honoring Cisneros and her fondness for the Windy City.
"What I love about this is, aside from just being a great admirer of her work, is that it just grooves me that my favorite city also takes care of and supports its artists," Moreno said. "I don't know any other city that does this. This is wonderful."
Additional honorees for Fifth Star Awards include performer and educator Ella Jenkins, architect Stanley Tigerman, WXRT program director Norm Winer, and The Joffrey Ballet.
West Side Story
"I love watching that movie, I really do," said Moreno about the iconic film "West Side Story," in which she played the role of Anita.
For her performance, Moreno was nominated and won the Best Supporting Actress Academy Award.
Moreno said the audition for the role of Anita required some quick prep work.
"It was jazz dancing, I know people call it modern, but no, it's jazz dancing. I've always been a dancer, but I was a Spanish dancer. I was not a jazz dancer," Moreno said. "So I ran to the nearest dancing school, registered and took classes all day long for about three weeks. I had about that much time. And I still wasn't really ready. I hadn't danced in a really long time and when I did the audition, I got really lucky because a friend of mine had played Anita on the road and she taught me some of the steps. A dance audition is different than a singing audition – in a dance audition you learn brand new steps there and then, on the spot. You learn them slowly and then at a certain point the assistant dance director says 'now perform it.' Well this girl had taught me some of the steps and I had a head's up."
Moreno's explained that it was her connection to the character of Anita that was the major factor in getting accepted for the role.
"I think it's why I got the part, despite the fact that I wasn't up to par with the dancing part, they just thought they would beat it out of me – which they did. They really made me pay," she said.
Watch a clip from the movie starring Moreno and George Chakiris, who won the Best Supporting Actor Academy Award for his role as Bernardo Nunez.
---
Moreno also reprised her roles in "Singin' in the Rain," "The King and I" and the children's television series "The Electric Company" – complete with an impromptu "Hey you guys!"
On Sept. 25, Moreno will release a new CD titled Una Vez Maz (which translates to "Once More" in English), her first album in 30 years and her first ever that is entirely in Spanish. Moreno treated Chicago Tonight to a brief Spanish acapella version of the song "Somewhere" from West Side Story.
"For some reason, and I think it has to do with the language, it's just more soulful in Spanish," Moreno said.
Interview highlights represent a condensed version of our conversation with Rita Moreno. Watch the video to see the full discussion.