Chicago businessman Julius Rosenwald was also a courageous philathropist and his work resonates to this day. The new documentary exploring his life and legacy, Rosenwald, opens this Friday in Chicago and Highland Park.
Joining us to discuss the humaniarian–who also served as president of Sears, Roebuck and Co.–are the filmmaker of Rosenwald, Aviva Kempner, and Peter Ascoli, a faculty member of the Spertus Institute for Jewish Learning and Leadership who is Julius Rosenwald's grandson.
Julius Rosenwald, 1862-1932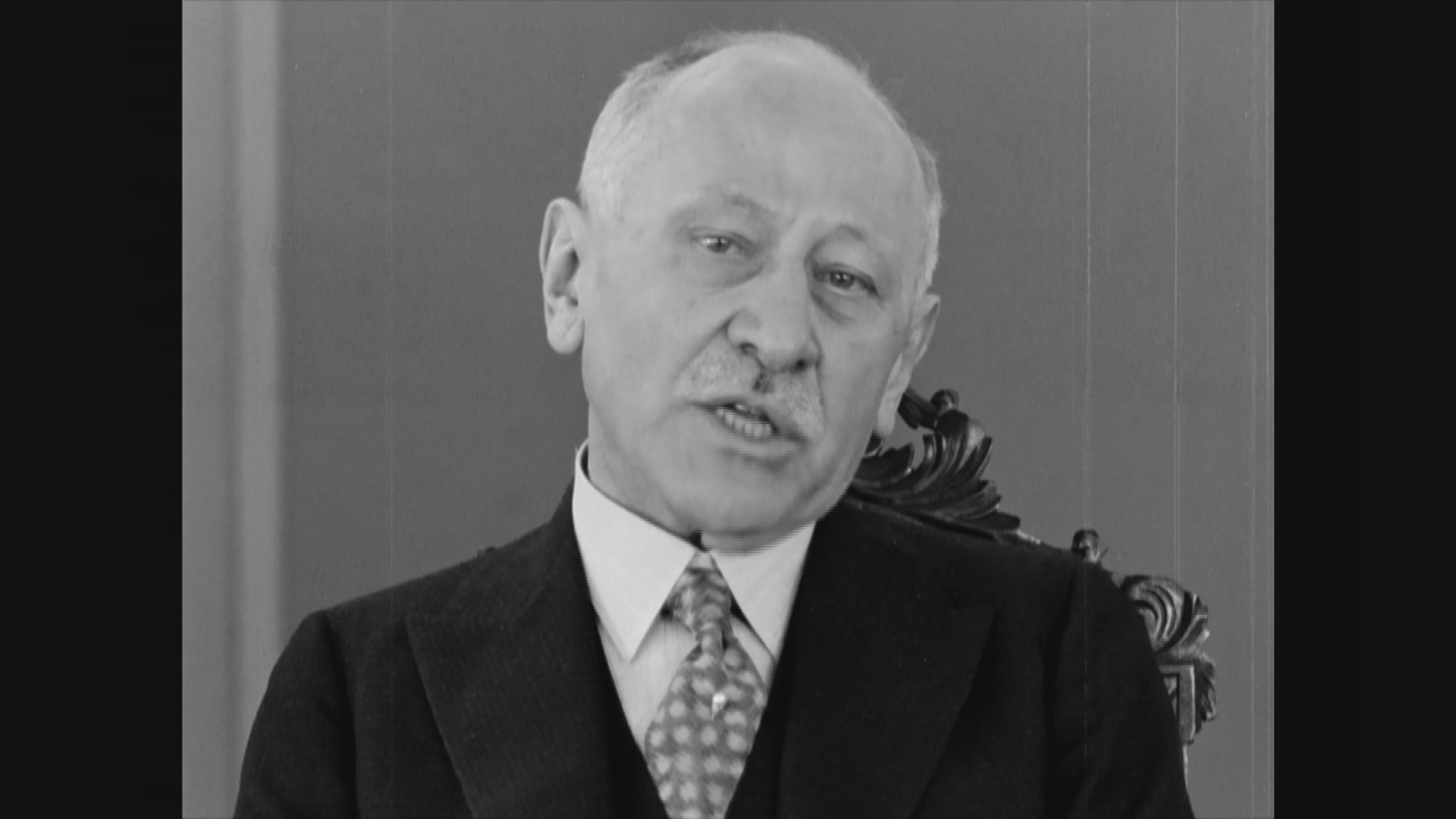 Julius Rosenwald: "Don't be fooled by believing that because a man is rich, that he is necessarily smart. There is ample proof to the contrary." Born in Springfield, Ill. to immigrant parents who lived a short distance from the home of President Abraham Lincoln, Julius Rosenwald and his cousin started a men's clothing business in 1885, according to the Sears archives. One of their clients was the businessman Richard Sears himself. When Rosenwald's brother-in-law Aaron Nusbaum met Sears years later, Roebuck had just decided to leave the company. "Sears desperately needed capitol," Peter Ascoli explained.
"He needed somebody to replace Roebuck, and so he asked Nusbaum if he would be interested in buying one half of Sears Roebuck. Nusbaum didn't have huge amounts of money, and he didn't want to put vast sums in, so he decided that he would ask around among his family and friends. The only person who was really interested was Julius, because he had actually already met Richard Sears," Ascoli said.
Indeed, the two had met through Rosenwald's business of selling inexpensive men's clothing, and Sears' knack for selling everything–even items he didn't own.
"Richard Sears was a bit of a huckster," explained Ascoli. "Great at marketing. He had advertised very cheap men's suits, and then sat back to see what the result would be, even though he didn't have any suits on hand. 
"The results were amazing: He had orders for 1,000 suits. So he called Rosenwald's boss in New York, and he said, 'You've got to help me, I need a thousand suits immediately,' and this man said, 'The man you really need to call is Julius Rosenwald, and he's right there in Chicago.' That's how the two men met."
And the rest, as they say, is history: Rosenwald bought one quarter of Sears Roebuck in 1893 for $37,500, says Ascoli. But by 1900 Sears was pulling in $10 million a year. 
Philanthropy
In 1910, Rosenwald was visited by a delegation from the YMCA. The group asked Rosenwald for a $25,000 contribution toward building a YMCA for African-Americans in Chicago. "He answered immediately–which is relatively rare in fundraising–that he would be willing to give $25,000 to any YMCA in the country that could raise an additional $75,000 to build a YMCA for African-Americans," said Ascoli. "As a result of this challenge grant, 27 YMCAs and YWCAs were built all across America, between 1913 and 1932."
Rosenwald was perhaps best known during his time for helping to establish more than 5,000 schools for African-Americans across the south and southwest. 
"He came to believe that blacks and Jews were equal, and should be treated as equal, which was a position in that era that was positively radical," said Ascoli.
"During the Jim Crow south, it was not 'separate but equal.' It was totally unequal," said Rosenwald director Aviva Kempner. "Most [African-American] people were working the fields. [Building schools] was an initiative started by Booker T. Washington, a great educator who was the head of Tuskegee University. He asked Julius Rosenwald to be on the board. For his 50th birthday, Rosenwald offered some money to Booker T. and said, 'You know, we have really poor schools in Alabama,' so they built five schools. After those were built it just mushroomed."
In fact, Valerie Jarrett, senior advisor to President Barack Obama, is the great-granddaughter of the man who designed the Rosenwald schools, Robert Robinson Taylor. (The iconic Robert Taylor Homes housing project, completed in 1962, was named after Taylor's son Robert Rochon Taylor, who was a Chicago Housing Authority board member.)
He also established the Rosenwald Fund in 1917 to support philanthropic causes, providing $1,000 grants to African-American artists, writers and cultural figures. Recipients of these grants include Langston Hughes, W.E.B. Du Bois, Marian Anderson, Jacob Lawrence, James Baldwin, and Gordon Parks.
But for all of his wealth, Rosenwald did not equate money with brains. He said on film: "Don't be fooled by believing that because a man is rich, that he is necessarily smart. There is ample proof to the contrary."
"Not everyone has $62 million to give away, like Julius Rosenwald did," said Kempner. "But all of us have a Julius Rosenwald in us, and that we all can try to do something in our communities, our churches, our synagogues. Most of all, I want to inspire people to do good."
Go here to get screening information on Rosenwald, including theater locations and times.
Watch the trailer for Rosenwald: