Awarding-winning Chicago Tribune columnist Dawn Turner is back in town after spending a year at Harvard University for the prestigious Nieman Fellowship.
This paid fellowship is offered each year to 24 journalists across the world as a way to help them hone their skills.
Turner and fellow Tribune journalist Jason Grotto were selected last year by the Nieman Foundation that's headed by former Tribune editor Ann Marie Lipinski. 
Turner joins Chicago Tonight on Thursday to discuss what she learned during her time away.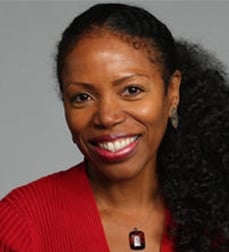 Dawn Turner
Bio: Dawn Turner
Dawn Turner is a columnist and special reporter for the Chicago Tribune, and moderated the Tribune's online blog Exploring Race, which encouraged readers to discuss racial issues. Turner has written commentary for National Public Radio's Morning Edition as well as for television in Chicago. She received the Nieman Fellowship in 2014, the Endowment for the Arts Fellowship in 2006 and the Studs Terkel Media Award in 2008. She has also received two Illinois Arts Council awards and an American Library Association Alex award. Turner has also written two books, Only Twice I've Wished for Heaven, and An Eighth of August. 
Flashback to 2014
Dawn Turner visited Chicago Tonight on Aug. 13, 2014, to discuss her Nieman Fellowship with Phil Ponce and Chicago Tribune investigative reporter Jason Grotto, who was also about to embark on the fellowship.
While she had been asked to consider the fellowship several times previously, Turner said the timing had never been quite right, until 2014. "It's an exciting time to learn new things," she said.
Her study plan included narrative storytelling and documentary filmmaking, but she said she looked forward to the "expansive" nature of the program.
"We go there with a discipline in mind, a plan of study, and several times a week we'll break out and listen to guest speakers, and we'll also be able to study coding and things like social media," she said.
Turner, who writes frequently about issues such as violence, values, race and class, says she aims to tell stories that are different. 
"I try to talk to people and write about people whose stories we wouldn't normally hear," she said. "I want to show a side of Chicago that we don't typically see. Or, if we see it, it's typically in a one-dimensional form.
"There are many ways now that we get our news. But I think what endures – what will always be – is, 'tell me a story.' Can you engage me, can you educate, entertain. And all of those elements are very important to what we do. You start with a story, and you humanize it. And then we go from there to show what's universal about that story."
Listen to the full conversation with Turner and Grotto on Chicago Tonight below.