The Chicago Public Schools Board of Education voted unanimously today to pass a much-criticized $5.6 billion budget that includes almost $480 million from the state, $1 billion dollars in borrowing, and what teachers and parents are calling massive cuts to special education. This happens at a time when the #FightForDyett hunger strike enters its ninth day today, and a Dyett High School hunger striker collapsed on her way out of today's meeting after she addressed the board.
Brandis Friedman joins us tonight with the latest from downtown.
Public Hearings
In her presentation to board members this morning, CPS chief financial officer Ginger Ostro said that some changes have been made to the budget, after hearing from the community at three public budget hearings held on August 18.
Transcripts from the public hearings were provided to board members at today's meeting and are available on the CPS budget website.
Public Hearing Key Themes
• Concern over funding for diverse learners
• Concern over changes to school start times and transportation
• Borrowing proposed in the budget is not sustainable
• Concern over potential cuts if a partnership with Springfield does not materialize
• Suggestions of other revenue sources that could be considered, including additional TIF surplus funds
Results
• Bell times at 42 schools were changed-- CPS had plans to change bell times for 82 schools, but after hearing concerns from a number of principals, 34 of those schools will not change their bell schedules, saving the district five million dollars
• Funding was restored at 30 schools to provide 10 additional teachers to meet special education needs
State Funding
One of the more controversial pieces remains unchanged from its initial release a few weeks ago—the budget still relies on a $480 million boost from Springfield in pension equity.
Closing the Budget Gap
On the revenue side, the budget also accounts for spending $62 million in TIF surplus funds, $79 million in reserve funds, $80 million in property taxes, $19 million of which is from taxing at the maximum, and $255 million in savings from debt restructuring.
Accenture Report
Board members also heard the results of an Accenture report commissioned on the district's "sole-sourcing" process: a process used in lieu of bidding for services.
When CPS Board vice president Jesse Ruiz served as interim CEO this summer, he ordered an immediate halt of all sole-source contracts until the district had the opportunity to review its process. The district is under federal investigation over a sole-source contract issued to SUPES Academy, former employer of former CPS CEO Barbara Byrd-Bennett.
The report includes a review of the process and recommendations.
---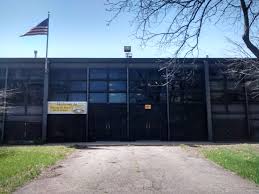 #FightForDyett
For the last week and a half a coalition of parents and advocates in the Kenwood neighborhood have been on a hunger strike over Dyett High School.
The school was phased out at the end of this past school year, but the district has agreed to re-open it and is taking proposals. The district says there are several schools around Dyett High School that are available to serve the community but, since the district postponed a public hearing that was scheduled for earlier this month, 12 people went on a hunger strike.
One striker, 40-year-old parent Jeanette Taylor-Ramann, spoke to the school board this morning.
"I've been on a hunger strike for 10 days so that my kids can be educated. You talk about that parents don't participate and parents are not part of the process. I've been on a local school council since I was 19 and I'm 40. Thursday it will be my twelfth day hungry and I'm going to be at a LSC meeting facilitating it. I should not be hungry in 2015 over a neighborhood high school that is supposed to belong to the community. We've been working to save Dyett since 2009 and CPS has not followed its own process."
Having not eaten in 10 days, Taylor-Ramann collapsed on her way out of the meeting and was taken to a local hospital where doctors worked to bring down her blood pressure. She's the second Dyett hunger striker to be sent to the hospital this week.