Glass blowing is an expensive art, and not a typical means of managing trauma from gun violence. But a University of Chicago pediatric clinical psychologist has teamed up with a local glassblowing non-profit, Ignition Community Glass, to help teenaged survivors of gun violence mentally recover from their traumatic experiences.
The young men not only learn teamwork and how to manage their emotions, but they also learn glassmaking skills and get the chance to sell their work to earn a few bucks.
Brandis Friedman has the story.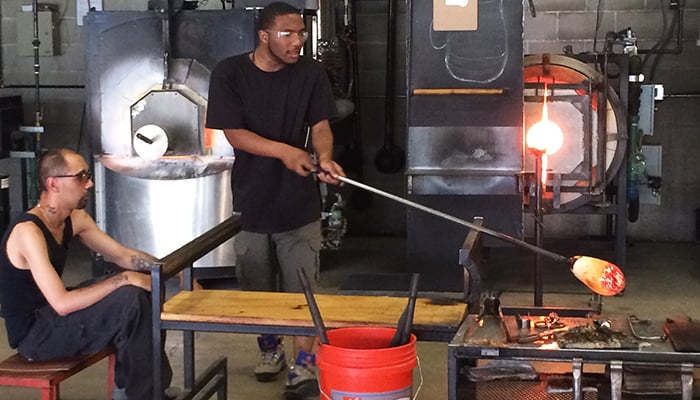 Ignite Glass Studios in the West Loop, home of Project Fire.
TRANSCRIPT
Brandis Friedman: He may sound like a typical teen, with big dreams.
Deaunata Holman: "I thought I'd probably be a basketball player or something. Baseball player, or something, or a rapper. Can't always be a ghetto rapper. Gotta come up some other type of way."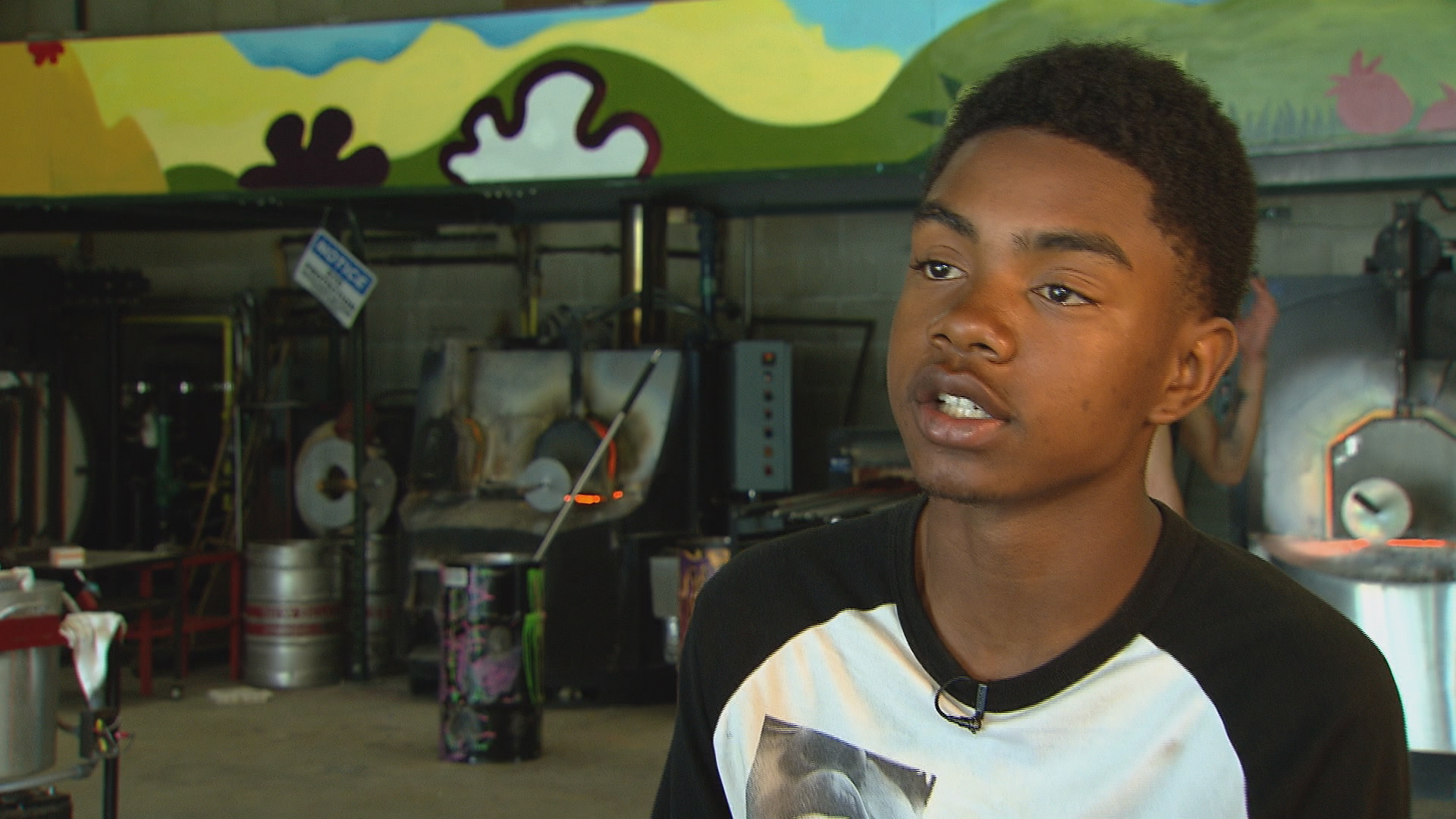 Deaunata Holman
BF: Sixteen-year-old Deaunata Holman has recently learned there is another way.
DH: "I might want to just blow glass all my life."
BF: A surprising answer, but Holman is already participating in this glass-blowing summer program, Project Fire, designed to support teens who have survived the city's notoriously deadly gun violence.
DH: "I still got a bullet in this hip."
BF: Just this summer, Holman was wounded during a shooting in his neighborhood.
DH: "I was living the lifestyle, that's what came with it. When I was on the floor, I thought about a lot of things. I don't know if I might die, or see my family again. Something was telling me I could pull through it."
BF: But here, he feels safe.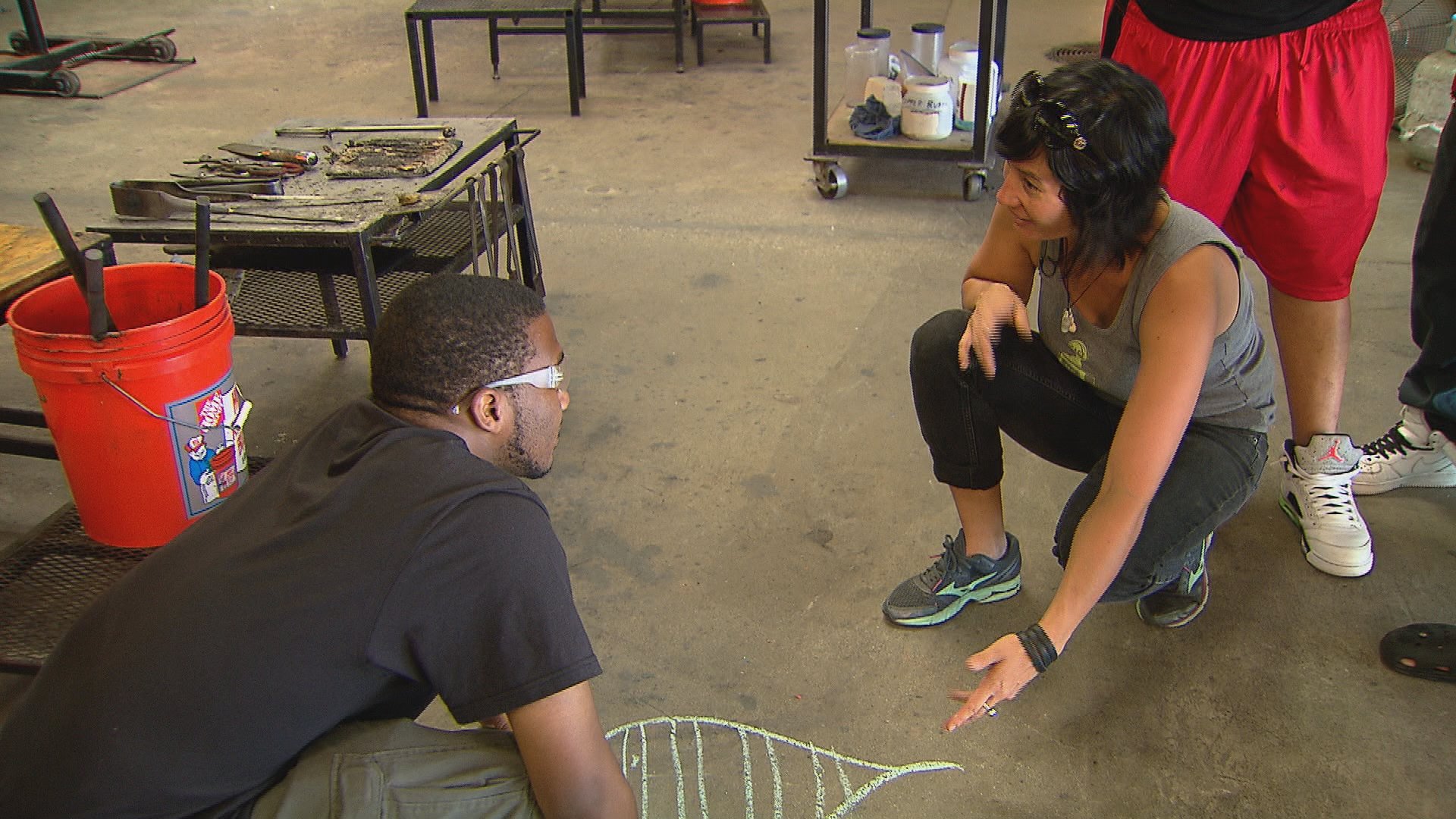 Pearl Dick works with a Project Fire teen. Pearl Dick [watching a teen at work on a project]: "Break it up. Yeah ... totally. OK, perfect."
BF: He and the other participants have the help of two teaching mentors – Kosi and Andrew – who have also been the targets of gun violence.
They're all learning from instructor Pearl Dick at Ignite Glass Studios in the West Loop.
PD [studio sounds, encouragement]: "Block it Deaunata. Perfect, then you can start to blow it up a little bit, just keep it turning."
PD: "I've learned so much from them. These guys are … they're so resilient, a lot of the kids I work with, they have a lot more going on in their lives than maybe they should at their ages. On one hand, glassblowing is dangerous. On the other hand it's also a chance for them to break out of their shell, do something different, something that's unique and creative."
BF: Brad Stolbach created Project Fire. He's a clinical psychologist with University of Chicago Medicine.
Brad Stolbach: "First session, every single one of them said what they wanted to get out of this was to do something positive, to stay out of the streets."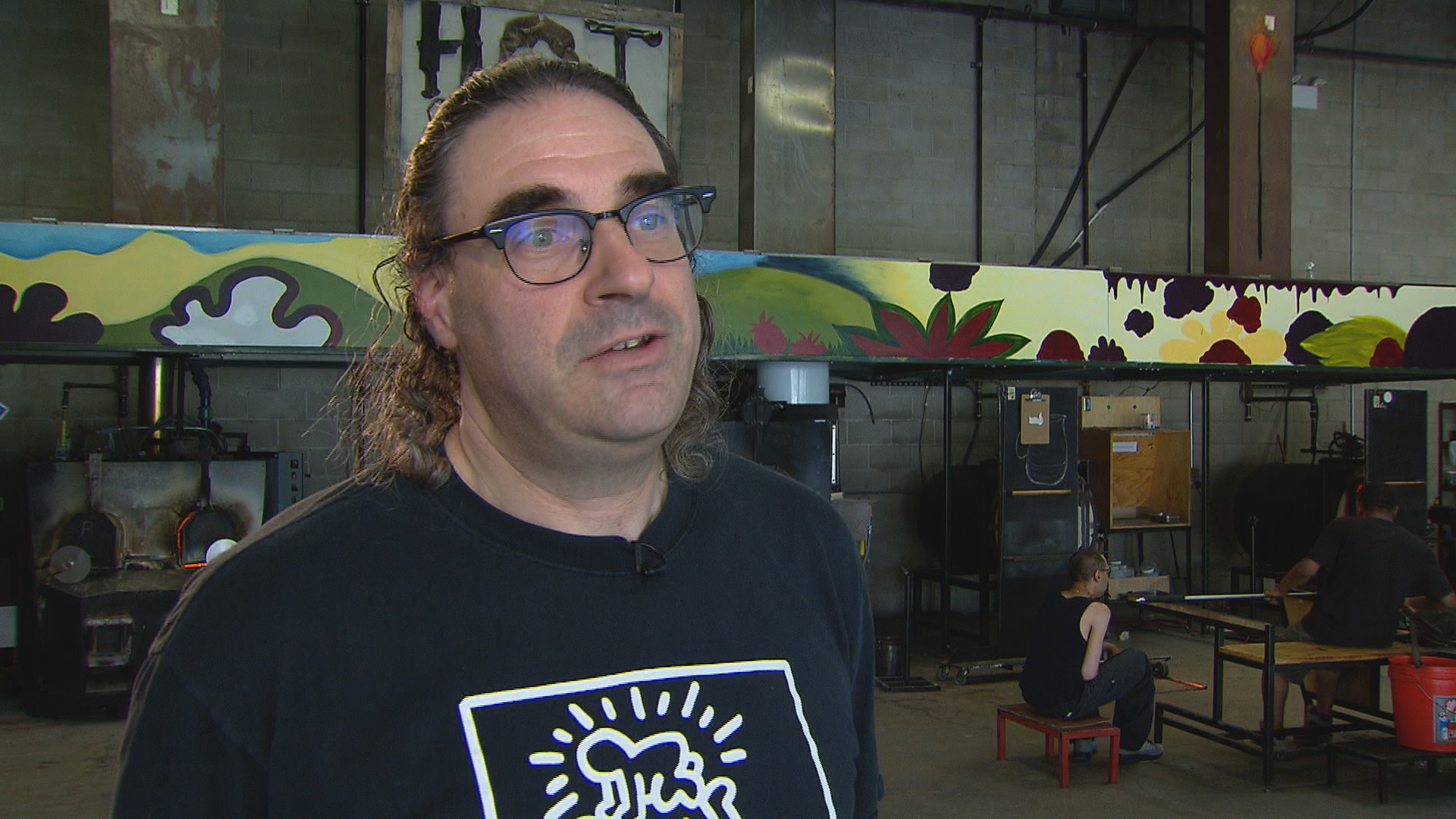 Brad Stolbach
BF: Stolbach says Project Fire's goal is to help the teens with trauma recovery.
BS: "When you experience violence and trauma like that, it does a number of things. One of the things it messes with is your ability to be present in the present moment, and not be completely preoccupied with danger that's around you, or with the emotional impact of what you've been through."
BF: He explains that the focus and teamwork necessary to work with molten glass helps the teens correct mental and emotional behaviors inflicted by gun violence.
BS: "Another thing that is really specific to these kids and what they've been through is being able to pay attention to safety cues and interpret them accurately. Again, violence and trauma messes with your ability to do that. So, being in hot shop, safety is the number one thing."
BF: While dozens of programs exist to keep Chicago teens out of trouble, this one is unique.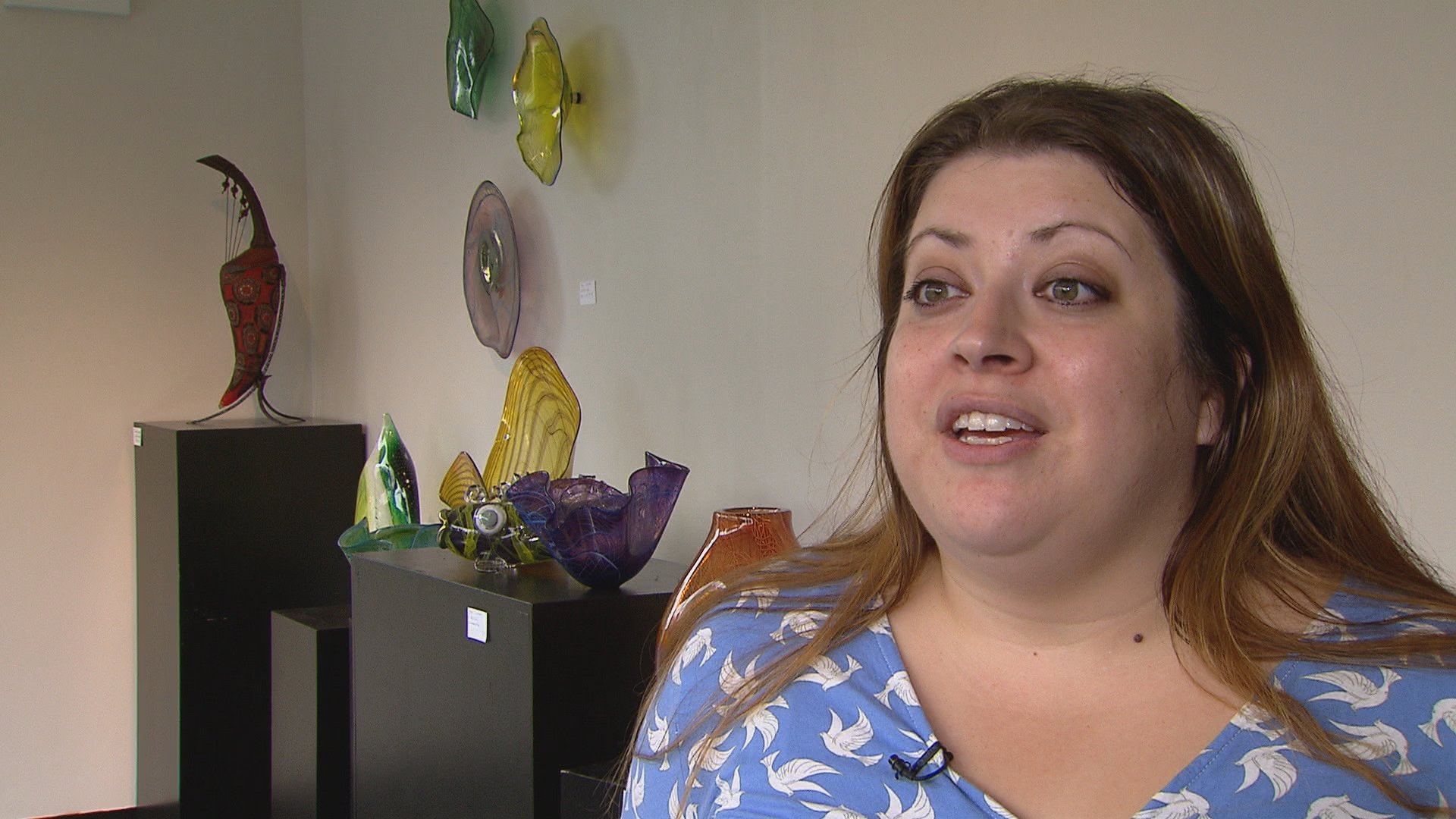 Tracy Kirchmann Tracy Kirchmann, Ignite's Education Manager: "That's 'cause glassmaking is extremely expensive. The amount of money that's required to be able to build a studio is a lot. Just the gas bill is incredible. That's why, there's not a lot of glass studios period, let alone in lower-income areas. As a result there's not the voices that we need to hear in this material."
BF: For now, Deaunata's voice is clear.
DH: "It's crazy out there; it's not some place that kids that's just now being born should be raised. They should be raised somewhere else. They gonna take after us, they gonna do what we used to do."
BF: And everyone in this "hot shop" knows he has plenty to say.
For Chicago Tonight, I'm Brandis Friedman.
---
Below: Photos from Brandis' trip to Ignite Glass Studios in the West Loop.