Watch the video: The growing safety threat of freight trains that sit in rail yards on the South Side carrying shipments of guns. How more than 100 have been stolen in recent robberies.
---
There is growing concern over the safety of train cars carrying shipments of guns in Chicago.
Such cars often sit unguarded in rail yards on the South Side. One alderman says she wants answers from the Norfolk Southern Rail Line after two recent incidents in which thieves broke into train cars, and shipments of guns were stolen.
The alderman, Chicago police, and federal investigators worry that train cars are becoming a pipeline for weapons ending up in the hands of potential criminals.
Incidents of theft
Ald. Pat Dowell (3rd Ward) is calling for Norfolk Southern Railway officials to appear at City Council hearings after two robberies of a total 124 guns from trains that sat in rail yards overnight.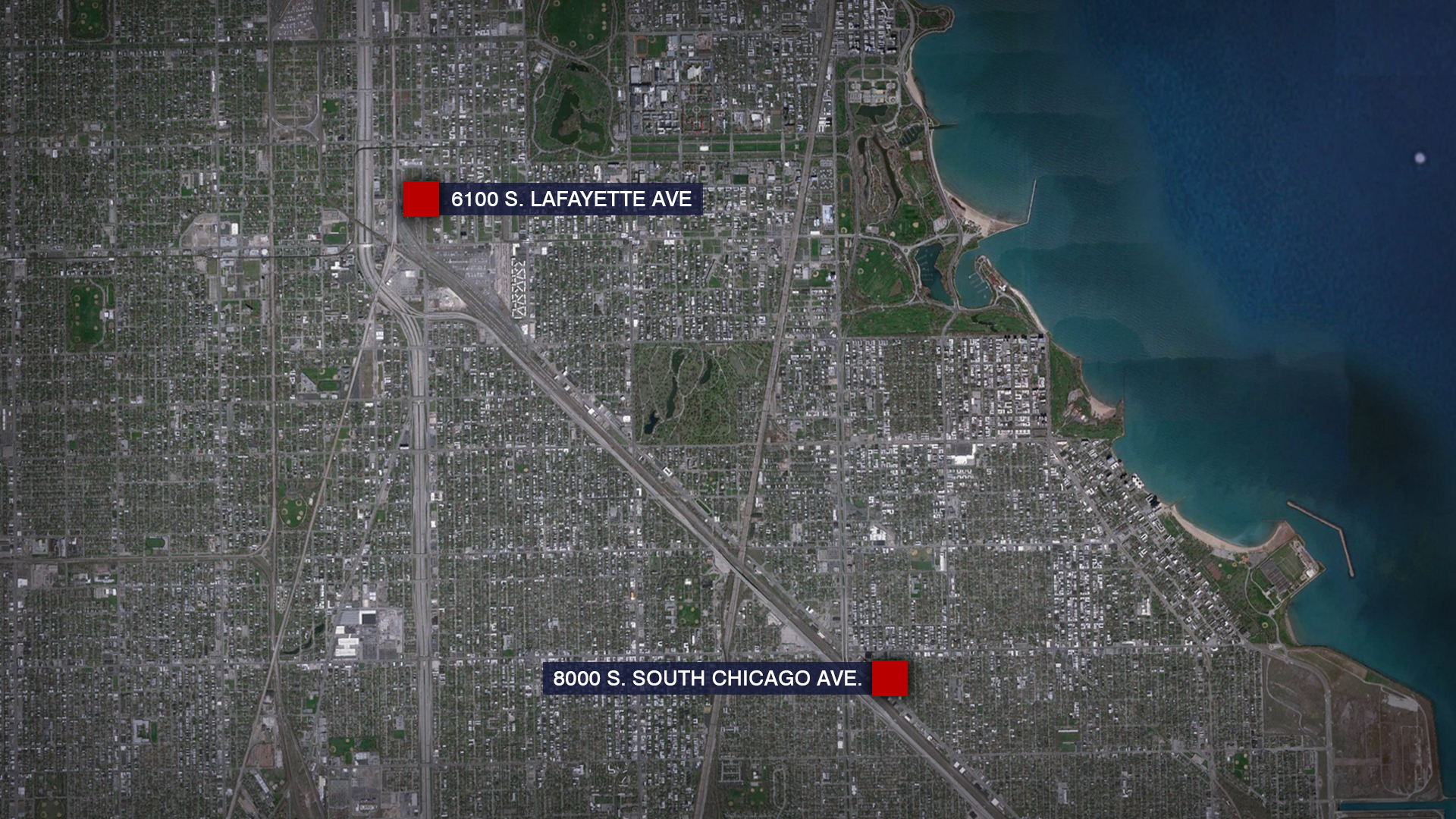 Map of recent gun thefts from train cars.
The most recent robbery of 111 guns occurred on the 8000 block of South Chicago Avenue this April. Two men allegedly sacked a train car carrying a legal shipment of guns being transported from New Hampshire to Washington state. The stolen guns included .44 caliber revolvers and .22 caliber pistol grip long rifles. The two were charged by federal authorities and the Chicago Police Department in connection with the robbery and are awaiting further court dates.
Another robbery of 13 sport rifles took place last May near 63rd and State streets.
According to Ald. Dowell, the spate of incidents has community members on edge in a part of town wracked by gun violence.
"These guns sit in Chicago until they're transported to another state," she said. "I don't know the extent to which Norfolk Southern is securing them. The fact that thieves could go to a particular boxcar and take out the particular number of weapons they did smell funny."
According to the Alcohol, Tobacco, Firearms, and Explosives division of the Department of Justice, there is no evidence that the alleged thieves had any knowledge the car was carrying guns – it was simply luck of the draw.
In each case the cars were sitting overnight, both in South Shore and at the intermodal facility off of 63rd Street, where cargo sometimes switches between trains or into trucks. According to investigators, these were legal gun shipments – secured simply by padlocks which were picked using bolt cutters. This calls into question the security employed by the gun companies involved – whose purchases are insured – and the railway.
"It's a major concern of ours because these train yards are in areas of the city where there is a lot of gun violence on a daily basis," said ATF Special Agent Thomas Ahern. "These thefts are happening quite frequently, and when firearms are involved it's a very serious matter. I would think they would secure those freight containers better than the types of locks that are on there now that could just be cut by a bolt cutter."
In a statement, Norfolk Southern said:
"The security of our trains and infrastructure is a top priority for Norfolk Southern. ... Norfolk Southern police officers patrol rail yards and tracks around-the-clock in Chicago and across our 22-state railroad network. They use marked police vehicles and patrol on foot to maintain a high visibility presence to deter theft, vandalism and other crimes and to ensure the safety and security of employees, infrastructure and the goods that we transport for our customers."
More than 37, 500 freight cars pass through Chicago every day – causing an enormous bottleneck.
A massive multi-billion dollar state, federal, local and private initiative has been underway to ease some of the rail congestion in the city – the most recent project was Metra's Englewood Flyover where the commuter trains bypass some of these freight tracks.
Bridges, tunnels, and new infrastructure are being built to solve a nationwide traffic problem that officials say costs the economy billions in lost time – it's why so many trains that pass through spend hours if not days getting through the tangled maze of train tracks in the city. As we know now, it poses a security threat, as well as an economic one.