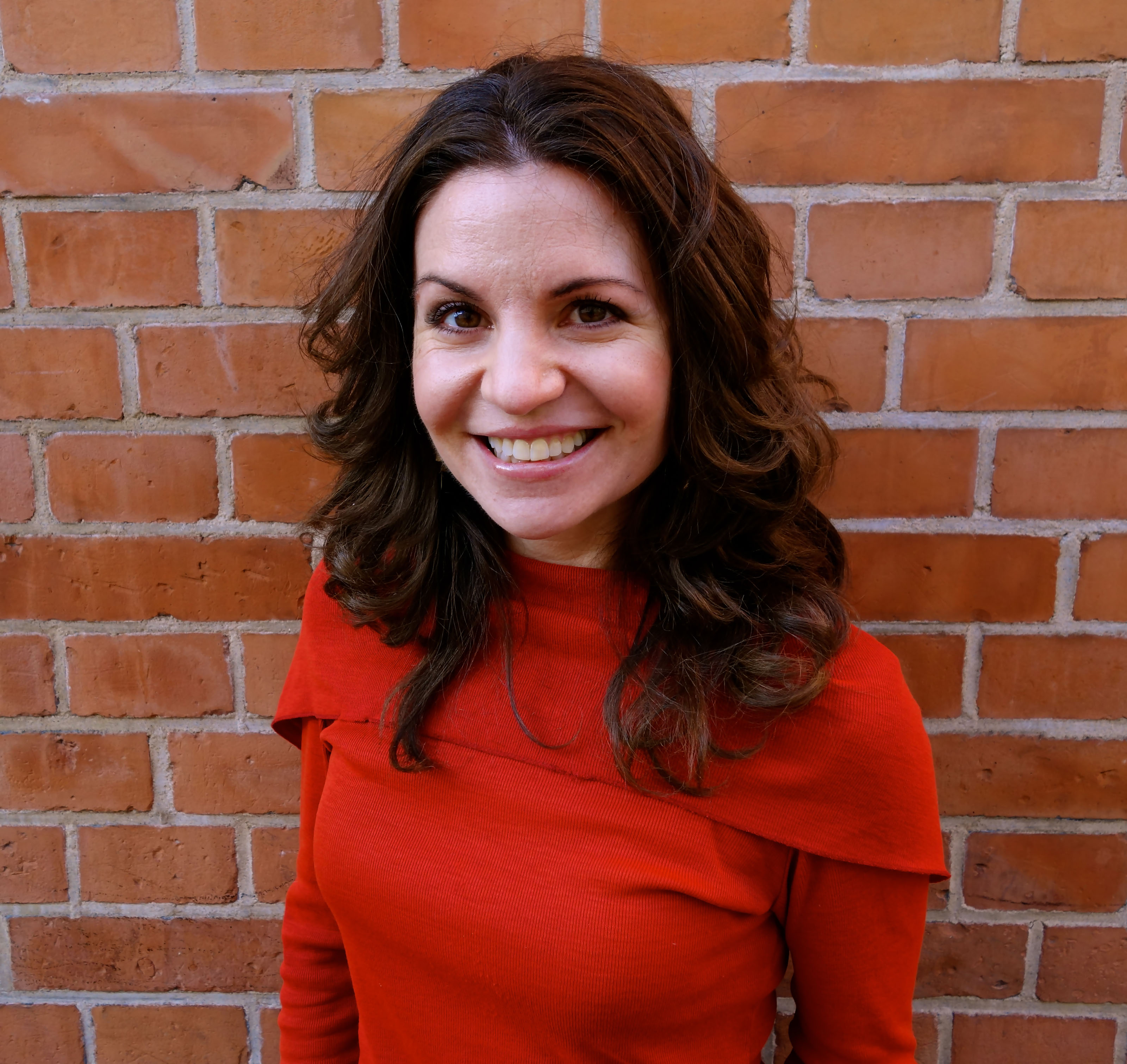 Layne Mosler. (Photo by Rumen Milkow) When Layne Mosler hails a cab, she doesn't have a destination in mind.
What her driver doesn't know is that Mosler's next stop will be his (or her) favorite restaurant. This strategy has led her to discover some of the best eats in cities across the globe, which she details on her blog Taxi Gourmet.
Now, Mosler shares her adventures in a new book, Driving Hungry.
On Wednesday, Mosler will be in Chicago to talk about her taxi tales and culinary adventures. The event will be held at 6:00 pm at 57th Street Books.
Read our interview with Mosler and an excerpt of her book, below.
---
What was it like the first time you asked a taxi driver for a restaurant recommendation? How did it come about?
It was kind of a culmination of many different things. I had been dancing in tango clubs and taking a lot of taxis in Buenos Aires, having some really remarkable conversations with the cab drivers. They were really teaching me more about the city than anyone else I had been meeting. I'm also always on the lookout for interesting things to eat, so this idea began percolating that maybe since the cab drivers know so much about the city, surely they know where to find good, cheap things to eat.
But I didn't really have the chutzpah to test the idea until one night I had a pretty bad turn on the dance floor and had to leave the tango club in a hurry. I was starving. I had left some empanadas behind, but I didn't want to show my face in the tango club any longer. As I tried to find a cab, I had the idea in the back of my mind. I'd also recently seen an episode of No Reservations in which Anthony Bourdain hopped into a tuk-tuk and gone to the driver's favorite place for noodles.
All those things kind of came together that night, so I decided to ask my driver where his favorite restaurant was. He ended up bringing me to a steakhouse that would have taken me a very long time to find on my own. It was this nondescript, unassuming steakhouse on a side street on the north side of Buenos Aires, and to this day it's one of the best steaks I've ever had.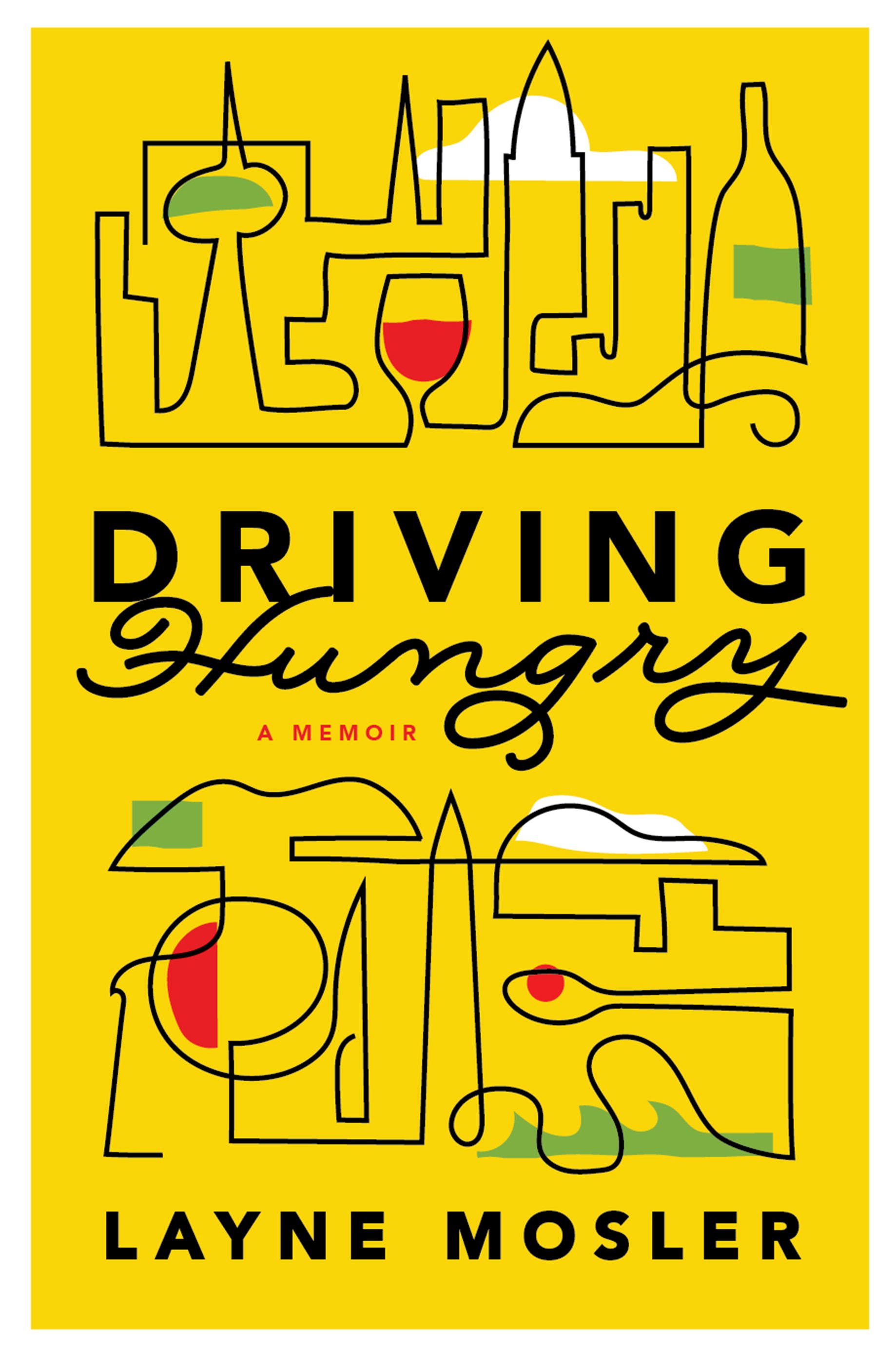 'Driving Hungry' by Layne Mosler. When did you realize you were onto something?
Right away. The first driver I asked was a little disoriented at first, but then he got on board pretty quickly. That's kind of reflective of taxi drivers in Buenos Aires in general. They're very spontaneous and open. They have to be kind of fluid living where they live. So the taxi driver that night was eventually very open, and the people at the restaurant were very kind and gracious in helping me figure out what to order. They ended up giving me a pair of empanadas to take home and telling me to come back again.
I had been living in Buenos Aires for two years at that point, but after that night I felt like it was a new level of having a serendipitous experience in the city. I thought, something's going on here, I love experiencing the city this way, I want to keep doing this to see what I find – not just food-wise, but also as far as tapping into a different side of the city.
You mentioned your first driver was initially thrown off. What kind of reaction do you usually get from cab drivers?
It depends on the city. In Argentina, in Buenos Aires I could hop into a taxi and say, "Please take me to your favorite restaurant," and as with the first driver they'd be disoriented for maybe 30 seconds or a minute and then have a light bulb go off. And they'd say, "Oh, I know where to take you!"
I tried the same thing in New York. I hopped in and said, "Please take me to your favorite restaurant," and the taxi drivers in New York will have none of it. They didn't want anything to do with a person who didn't have a destination or an agenda. I had to come up with a new approach in New York.
What I ended up doing was giving the driver a fake destination, usually something a straight shot about 40 blocks away so after they picked me up, they didn't have to think too much driving and could concentrate on the conversation. And as we got to talking, I'd slip in a question about food when it felt like we were more comfortable. And oftentimes the cabbies in New York recommended places far out in the boroughs, not in Manhattan where all the cabs are. And then I'd go chasing up recommendations after I'd gotten out of the taxi.
Your approach means giving up a lot of control over your destination. Does this ever make you feel anxious?
Of course it does, and that's exactly why I do it. I think of it as a meditative exercise as well. The reality is, there's very little we control in our day-to-day lives, so yielding my destination to a stranger is an exercise in making peace with the fact that I have very little control over what happens to me from day to day.
You first started writing about your taxi adventures on a blog. How did the idea for the book come about?
I actually had it in the back of my mind when I started writing the blog. I hoped I'd be able to go more in depth and get into the philosophical and spiritual reasons the project came about in the first place. But I didn't feel like a blog was necessarily the right format for that, so I was pretty focused from the beginning, hopeful from the beginning that this project would become a book.
And then it kept taking shape as I transplanted the project to New York, but it was missing a thread that tied it all together until I transplanted the project to Berlin. I had read that taxi drivers in Berlin know as much about Nietzsche as they do about sausage. I thought that sounded intriguing and I wanted to test that hypothesis. Not every taxi driver here knows as much about Nietzsche as he does about sausage (or as she does, since there are a lot more female taxi drives in Berlin) but there are certainly a lot of them that do.
What else do you learn from the people you meet, beyond food?
The food part of it is a doorway into a larger conversation. For example, in Argentina, when I'd talk to taxi drivers, they told me they expect the country to go into a major crisis every seven or eight years. They're just braced for that, they've lived their lives according to that rhythm. It's being exposed to the realities of a city in a different way from the people who have a very intimate relation with it. Taxi drivers are crossing paths with all manner of its citizens; they see how the city moves, what its rhythms are, when it slows down, when it becomes impossible to navigate.
One thing about the taxi drivers I got to know: I met very few – if any – taxi drivers whose ambition it was to be a taxi driver. And they all have different reasons and different paths into the drivers' seat, but one thing they all have in common: when I'd ask what they like about driving taxis, they'd all say that it's the freedom. They don't have a boss, they have the flexibility to work when they want to work.
Of course, they're still beholden to their customers and they have to make money, but there is a fluidity to taxi driving as a job that a lot of other jobs don't have, and that draws a certain kind of person, a freedom-loving person who very often has an interesting story to tell. One of the first drivers I met in Berlin is a woman who is also a homeopath, a naturopath. She works part time as a naturopath and part time as a taxi driver. I even went to her for an insomnia treatment after she gave me a ride! Taxi driving is a job that gives you the freedom in many cases to pursue other passions.
Do you recommend that other people try this?
Oh yes, that's one of my hopes. I've always wanted to crowdsource my blog. It's been an ambition of mine, but I haven't been able to get people on board to try taxi adventures in a systematic way. But I think it's a great way to dive deep into an unfamiliar place and very quickly become intimate with it in a way you might not be able to otherwise.
Like I said before, the food is just the doorway into a larger conversation. There's a lot of food in this book and on my blog, but really the most important thing for me are the stories behind the food: the stories of the cab drivers, the stories of the people who run the restaurants, the people I met along the way who enriched the taxi adventures. That's something important to keep in mind: it's not just about the food.
Interview has been condensed and edited.
Read an excerpt of Layne Mosler's book, Driving Hungry:
"Where can I take you?" said the taxista, picking up the mate gourd in his lap and taking a quick sip through a metal straw as he glanced at me in the rearview mirror.
 
I flipped through my planner, wishing I'd thought to memorize my new cross streets. "Avenida Santa Fe y . . ." How many times had I looked at that map on the internet? "Santa Fe, y Bulnes," I said, brushing a bead of sweat off my temple. I rolled down the window. January was to Buenos Aires what August was to Miami, and stepping out of Ezeiza airport and into the ten a.m. sunshine felt like walking into a sock, or falling into a vat of broth.
 
"Bueno." The taxista nodded. "Santa Fe y Bulnes." He pulled away from the curb, cruising past the other cabs parked in the arrivals area—mostly Fiats and Renaults, yellow on top, black on the bottom, they looked like toy cars that might be swept away by a strong wind. "Santa Fe y Bulnes," the taxista repeated, glancing at me again in the rearview mirror, a coy smile hovering in the lines around his eyes, which were deep-set and dark brown. "We might get caught in a traffic jam, ¿sabés?"
 
I slid closer to the open window, wondering how he could stand to be wearing a long-sleeved shirt. "Bueno . . ."
 
"Bueno no es," said the taxista. Good it's not. We pulled up to the parking booth. "¡Che, Juan! ¿Como estás, viejo?" He handed the attendant a few pesos, and the wooden barrier arm rose in a slow, unsteady upward slice, as if reluctant to let us leave the airport. "The piqueteros," he said to me, waving around his mate gourd as we drove away from the parking booth and coasted along the curves of the road to the airport exit, "are marching downtown."
 
"They are?" I stuffed my planner back in my purse. "Do you know why?"
 
"Who knows?" The taxista sipped his mate—the green-tea-like beverage that takes up more shelf space in Argentine grocery stores than coffee and tea combined—through a silver bombilla until he made a slurping sound. "Piqueteros have a right to express themselves," he said, setting the mate on the console, in front of the gearshift. "But I also have a right to drive the streets of my city in peace, don't I?"
 
He grinned at me in the rearview mirror, where he had hung a wooden rosary, and a ribbon in Argentine blue and white that fluttered when he merged onto the autopista, which was empty but for a few other taxis. I gazed out at the pampa, shimmering in the midday heat, an ocean of tall grass stretching to the blue-brown horizon. I could comprehend its vastness no more than I could comprehend that I was here, at last.
 
"What are you doing in Buenos Aires?"
 
I looked out the window, not knowing how to answer him. We were driving past a villa miseria (shantytown), where the sun glinted off the corrugated tin roofs and clotheslines sagged between cinder-block huts. Just beyond the villa was a billboard with a slogan painted over the stripes of the national flag: "Argentina: un país en serio." Argentina: A Serious Country.
 
I wiped another drop of sweat off my temple and thought back to the Night of the Inviolable Oysters. 
Excerpted from Driving Hungry by Layne Mosler Copyright © 2015 by Layne Mosler. Excerpted by permission of Pantheon, a division of Random House LLC. All rights reserved. No part of this excerpt may be reproduced or reprinted without permission in writing from the publisher.