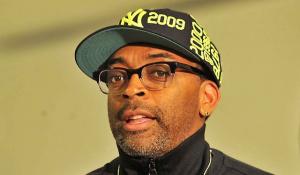 Spike Lee There was heated debate at a City Council committee meeting Monday on whether or not to strip Illinois film tax credits from Spike Lee's forthcoming film Chi-Raq. Some say the title validates gang culture while others fumed that aldermen have far better things to do with their time.
Despite the hullabaloo, it appears the name Chi-Raq will stay, as will its estimated $3 million tax credit.
The proposed resolution to urge state lawmakers to rescind its Illinois film tax credit was met with a chilly reception, ultimately not voted on today – and one that will likely never surface again. This, despite strong opposition from Mayor Emanuel to Spike Lee's movie, ostensibly tackling the subject of gang violence, that recently wrapped shooting in Chicago.
Ald. Will Burns sponsored the resolution that was largely symbolic, because he says the name Chi-Raq offends the law-abiding citizens that live in the South Side neighborhoods the movie is set in.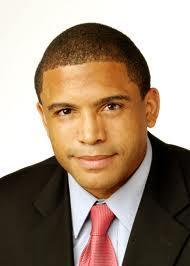 Ald. Will Burns (4th Ward) "The name Chi-Raq was not invented by the people who play by the rules of our city, it was invented by gangbangers and purveyors of violence to describe and glorify what it is they do in our neighborhoods," Burns said. "And I don't believe that we should validate them or support them. More to the point, using that name for a title about a movie about Chicago does that very thing."
Opponents of the resolution say the film should be embraced for its expected anti-violence message, and that after a weekend where at least seven where shot and killed, aldermen are wasting their time on this debate.
"This is futile, this is public relations, this is trying to protect the city's image," said State Sen. Jacqueline Collins, who co-authored the law establishing the Illinois film tax credit. She says the film meets all the criteria to receive the credit, and that the state would likely not be able to rescind it based on its title alone.
"If the City Council is going to meet on an issue, meet on the violence and the lives of those lost," Collins said.
"I think we should be welcoming [Spike Lee's] courage to talk about black-on-black crime," said Father Michael Pfleger. "I read the script, that's what the movie's about."
The tax credit is affected by the continuing state-budget stalemate. The governor has OK'd a continuing credit for the TV programs Chicago Fire and Chicago P.D., but every other production is in limbo until there is a resolution.
Gun-shaped phone cases
Also Monday, Ald. Ed Burke (14th Ward) introduced an ordinance to ban a dangerous new cell phone case that is designed to look like a gun. Testimony from the head of the police union illustrated how cops could mistake the item for a real gun when the phone is tucked into a pocket or belt  – a misunderstanding that could end in tragedy.
"There are a lot of kids who are impressionable walking around who think this might be cool or trendy," Burke said. "At the very minimum, parents ought to be aware of what's out there and urge their kids to not engage in this dangerous activity."
Voice your own opinion: Take our poll
In May, Lee spoke about his upcoming film and violence in Chicago in this web extra video.