Break out your rainbow gear to show your pride; view the colorful artwork of former Playboy art director Art Paul; and get crafty at the Renegade Craft Fair. Chicago Tonight has your weekend picks.
Pride Parade
Begins at Montrose Avenue and Broadway
Ends at Diversey Parkway and Sheridan Road
Chicago, IL
This colorful celebration of love signifies the culmination of Pride Month. Viewed by nearly 750,000 people each year, the Pride Parade's lineup includes 200 groups. The festivities kick off at 12:00 pm on Sunday, June 28 at Montrose and Broadway and ends at Diversey and Sheridan. Grab your rainbow gear and a water bottle and join in the fun. Watch Chicago Tonight's story on the history of the pride parade and its future.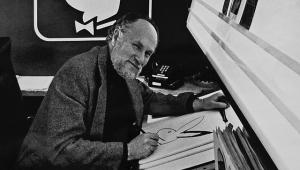 Art Paul – Hard Heads, Sweet Knees, Forked Tongues
Ukrainian Institute of Modern Art
2320 W. Chicago Ave.
Chicago, IL 60622
Art Paul is best recognized for a sketch that took him one hour but became the international emblem for a multimillion dollar brand: the infamous Playboy bunny. After leaving the magazine in 1982, Paul has been focusing on painting and drawing, and recently had a new exhibit of his past 30 years' work open at the Ukrainian Institute of Modern Art. Watch Chicago Tonight's profile on Paul.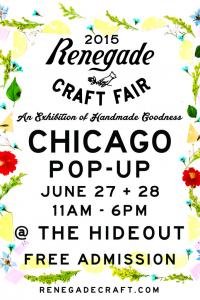 Renegade Craft Fair
The Hideout
1354 W. Wabansia Ave.
Chicago, IL 60642
Chicago's Renegade Craft Fair is hosting a Pop-Up at The Hideout on Saturday, June 27 and Sunday, June 28. The fair features more than 140 artisans, workshops, and food and drink vendors. Attendees can snap selfies in the photo booth and shop for jewelry, home goods, children's apparel, paper goods, beauty products, and pet accessories. The Pop-Up is free to attend and will be open 11:00 am to 6:00 pm.
Dragon Boat Race for Literacy
Ping Tom Memorial Park
300 W. 19th St.
Chicago, IL 60616
Chinese Dragon Boat races began more than 2,000 years ago and have remained a popular sport in Chinese and Asian communities worldwide. The Chicago Dragon Boat Race began in 2000 and is enjoyed by over 10,000 people each year. Thirty teams will compete and proceeds from the race will go toward programs promoting local literacy, culture, and diversity. The race is free to attend and opening ceremonies will begin at 9:00 am on Saturday, June 27. In addition to the boat races, attendees can enjoy children's activities and live musical and dance performances.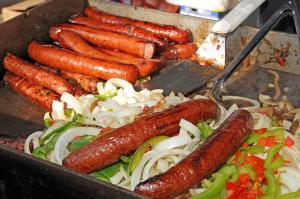 Elston Avenue Sausage Fest
3800 N. Elston Ave.
Chicago, IL 60618
Be sure to come hungry to the inaugural Elston Avenue Sausage & Music Festival. Fest feasters can sample the more traditional sausages— like Italian or Polish — or, if feeling adventurous, can try more unique offerings like alligator sausage or maple bacon corndogs. Aside from the main attraction (encased meats), attendees can enjoy live music, art activities, and kiddie carnival rides. Admission is free, but $5 donations will benefit neighborhood parks and schools. The festival will be from 12:00 pm to 10:00 pm on Saturday, June 27 and Sunday, June 28.
The Fountain Square Art Festival in Evanston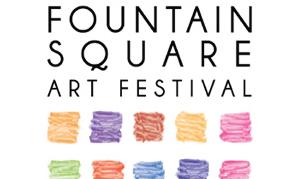 Fountain Square
Davis St. and Orrington Ave.
Evanston, IL 60201
The North Shore's oldest juried art fair returns for its 36th year with more than 150 artists. The festival takes place in downtown Evanston, just steps from the eponymous Fountain Square. There are also art activities for kids, live music, and craft beer.
Chef Driven Food Tours
455 N. Park Drive
Chicago, IL 60601
Check out Chicago's only food tours guided by professional chefs. Enjoy one of their driving tours from the comfort of an air conditioned van. Or try a leisurely paced walking tour in one of Chicago's best neighborhoods. They also offer private, customized tours for your convenience.