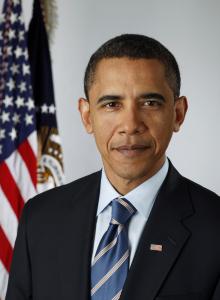 The Friends of the Parks says it won't rule out a lawsuit against the Barack Obama Presidential Library even as Gov. Bruce Rauner is expected to sign a bill aimed at squashing potential legal hurdles for the library and the George Lucas museum.
In a statement Friday, the 40-year-old nonprofit group made a personal plea to the president, asking him to reconsider the University of Chicago's plan to use land at either Washington or Jackson parks.
"To the President we say: We admire your record as a champion of the environment, including the park system in your home town," the group said in the statement. "Please leave us the double legacy of a world class library and world class parks. Find a site that does both."
Instead, Friends of the Parks wants the library to be confined to a vacant, undeveloped lot near 55th and Martin Luther King Jr. Drive, which is already part of U of C's bid. The university will reportedly be officially announced as the winner of the library later this month. 
Former Friends of the Parks President Cassandra Francis had threatened to file a lawsuit if parkland is used for the library. She resigned from her post last week. Friends of the Parks spokeswoman Kim Klein said Friday that the group will "keep all of our options open."
On Friday, Gov. Bruce Rauner headed back to Springfield to sign a bill that clarifies that the city has the authority to lease out land to presidential libraries and museums. In a highly unusual move, the fast-tracked bill cleared both the state house and senate last week on the same day.
Columbia University in New York, the University of Hawaii in Honolulu, and the University of Illinois at Chicago were also vying for the presidential library.
In its statement, Friends of the Parks said that Chicago is among the 18 most-densely populated cities in the nation in terms of parkland per 1,000 residents. 
"President Obama knows these statistics and knows the importance of parks in the lives of ordinary people," the statement said. "In fact, as a young community organizer President Obama came to Friends of the Parks and asked how we might work together to increase park space in South Side communities."