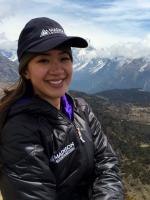 Marisa Eve Girawong, a graduate of Chicago's Malcolm X College, died in an avalanche resulting from the massive earthquake that struck Mount Everest on Saturday, April 25.
Girawong, a physician assistant with Seattle-based Madison Mountaineering, is one of at least 4,000 victims of the 7.8 magnitude quake in Nepal and its aftershocks.
"We are still just incredibly devastated by the loss of our Base Camp doctor, Marisa Eve Girawong. She supported us throughout the expedition, took good care of us and insured that we were healthy throughout. We are just totally devastated that we lost her in Base Camp due to wind blast from the landslide," Madison Mountaineering's Garrett Madison said in a dispatch from Nepal today.
 "She was probably one of the few students in our program who didn't complain about the amount of work required or even the lack of resources. It was really refreshing," said B. Jang Mi Johnson, a physician assistant who taught Girawong at Malcom X College.
"She smiled a lot. Everybody liked her. She was very intelligent, and she was a beautiful person inside and out. Anyone she came into contact with, she left a lasting impression."
As the death toll in Nepal continues to rise, medical care will be required at levels the country cannot meet.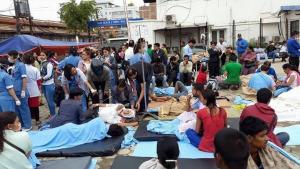 View a gallery of post-earthquake images from Nepal Orthopedic Hospital.