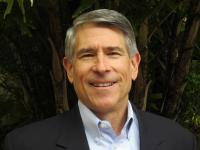 Robert Blagojevich was a Republican businessman who had never been involved in politics. Then, in 2008, his brother, former Illinois Gov. Rod Blagojevich, asked Robert to become his chief fundraiser. Robert agreed and as a result of his four months fundraising he was indicted, along with the governor, on federal corruption charges. The most sensational charge was trying to sell then-Sen. Barack Obama's Senate seat.
The first trial against the Blagojevich brothers resulted in a hung jury on all charges except one against the governor. Before the second trial, the government, in a highly unusual move, dropped all charges against Robert Blagojevich. 
In his recently published book, Fundraiser A: My Fight for Freedom and Justice, Robert Blagojevich tells what it is like to go up against the power of federal prosecutors. He joins us. 
On Tuesday, we hear about the details of the 2010 trial against him and his brother in the second part of our conversation with Robert.
In 2011, Chicago Tonight spoke with him about Rod's 14-year prison sentence. Read the interview. View Chicago Tonight's Blagojevich Trial 2010 and Blagojevich Trial 2011 coverage, The Blagojevich Retrial blog, and Blagojevich Archive for more on Rod Blagojevich and his criminal case. View a timeline of the chronology of the 2010 trial against the Blagojevich brothers and the events leading up to the 2011 retrial of Rod Blagojevich.  
Read a book excerpt.
From Chapter 6, "The Toll" and Chapter 12, "Stay Focused"

With the shock of my brother's arrest and the realization that I was "Fundraiser A" still fresh, Julie, Alex, and I drove back home to Nashville to spend Christmas 2008 together. I needed to get out of Chicago and return to the security of my home. Never in my life had I felt more insecure about my future and the fate of my family. We had seven hours in the car to talk about everything that had happened.

During our trip I realized I needed something to keep me grounded and alert for the battle that in all likelihood lay ahead. I asked Alex to help me come up with a plan to help me carry on. I needed a framework to keep me focused on constructive activities that would help me get through the uncertainty of the coming months.

I told Alex, who holds a BA in political science and economics from the University of Pennsylvania, that I wanted an outline in the form of a simple business plan. The plan should include no more than five key objectives with supporting, detailed actions that I would commit to carrying out.

The five objectives we soon came up with were simple: the case, business and finances, physical health, psyche, and family. Each of them had several action steps that specified particular tasks to be accomplished every day. They were intended to keep me focused on daily activities that would prepare me as much as possible for the uncertainty. It was as though I was in training for an athletic event.

My simple plan became my training manual for a trial. Thanks to Alex's invaluable help, I was able to lay a foundation that would give me a shot, over time, at getting back some sense of control that I felt had been stolen from me.

One of the reasons for writing this book is to introduce you, the reader, to the world that I was introduced to after Rod's arrest. Whether a defendant is innocent or guilty, he or she is going to pay a high price—not just financially, but physically and emotionally as well. My body, mind, and wallet took huge hits during my eighteen-month ordeal. That's par for the course when you are indicted, whether you win or lose. Sadly, the system doesn't provide for restitution if you do win. And even if it did, there are some things—from sleepless nights, to fractured relationships, to opportunities lost—for which no adequate compensation exists.

The enormity of my brother's arrest, my indictment, and national media interest in our case was something I had never imagined. I felt like a cork floating aimlessly in a vast ocean. I had no control, didn't know where the next wave would take me.

The thought that I might have to wait for more than a year to go to trial and get a resolution was hard to rationalize. It affected my ability to see past the trial, robbed me of any plans for the future, and left me feeling lost. This uncertainty weighed heavily on me and was compounded by the reality that I was going to trial against a seemingly unbeatable foe, the US government. The size and scope of the challenge seemed so large and unwieldy that the only way I had a chance to mentally cope with it was to break it down into manageable pieces.

The plan that Alex and I had drafted was instructive in putting a framework in place to give me something to focus on. Hard as it was and simple as it may sound, once I accepted that my new goal was to win in court, everything else was secondary. All other facets of my life had to support it. This single-purposed approach gave me a greater sense that I could still influence things.

Of all the many pieces that I needed to manage, first and foremost, I needed to know my family would be able to get by if the worst happened to me. I wasn't so much concerned about my personal well-being as I was about my wife and son. I knew I would be fine, but I needed to know how they would cope without me.

Julie, Alex, and I sat down together and talked candidly about the possibility of my going to prison. They reassured me that if I was convicted and sentenced to prison, they would manage without me and help each other. Alex said he would move to Nashville to live with his mom until I returned. During our conversation, I told them that if I believed I had done something illegal I would tell them because I could not live with myself if I lied to them. As I had expected, they believed in me and never doubted my honesty. Knowing they would support each other was an important step to allow me to work on other issues. I was slowly eating the whale one bite at a time. I still had many more bites to go.

Day One: Thursday, June 3, 2010

As I would for every day of the trial, I got up at 5:30 a.m. I either went for a run or to the gym to work out. In any way I could I tried to get a mental edge over the prosecutors. I convinced myself they didn't have the same discipline to get up early and exercise, which I believed gave me the advantage over them. Plus it just made me feel better, sitting in a courtroom all day, knowing at least I was productively getting some exercise.

The morning routine also included eating a breakfast of scrambled eggs, crisp turkey bacon, and grits, which Alex prepared every day before he drove me downtown to the federal building. His office wasn't far from where he dropped me off so it gave us quality time together in the car to talk about the day ahead.

After he dropped me off that first day, I met up with Mike and the team in the cafeteria of the federal building, as I would for the entire trial. Then we went together to the courtroom. When I walked in I was once again struck by how big the place was—just as it had seemed over a year earlier when I was first arraigned. I was already seated at my designated defense table when Rod came in and sat down beside me to chat. He asked me how I felt, I reciprocated, and after that we had little to talk about. Patti came over and we hugged. We perfunctorily exchanged pleasantries, talking about what my nieces were up to, and we moved on.

Excerpted from Fundraiser A: My Fight for Freedom and Justice by Robert Blagojevich with permission from Northern Illinois University Press. Copyright © 2015 Northern Illinois University Press.