Celebrate Pi with pie at Adler Planetarium; stop and smell the roses at Navy Pier; and see a softer side of the Vikings at The Field Museum. Chicago Tonight has your weekend picks.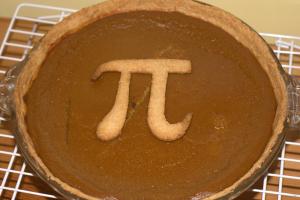 Ultimate Pi Day
Adler Planetarium
1300 S. Lake Shore Drive
Chicago, IL 60605
WBEZ and the Adler Planetarium have teamed up to devote a day and a night to pi (π or 3.1415…) and pie (pastry and pizza) on Saturday, March 14. Family-friendly Pi Day activities include a pie-eating contest, parachuting pie challenge, and "pie in the sky solar" observing, as well as a special lecture on Pi and Einstein. After museum hours, 21+ Pi Night features cash bars, music from Vocalo's DJ Collective, and sky shows. Pi Day is from 12:00 to 4:00 pm on Saturday and free with museum admission. The nighttime celebration runs from 6:00 to 10:00 pm and costs $25.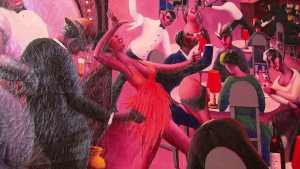 Archibald Motley: Jazz Age Modernist
Chicago Cultural Center
78 E. Washington St.
Chicago, IL 60602
Painter Archibald Motley captured the spirit of the Jazz Age like no other and produced dignified portraits featuring a variety of skin tones. Though associated with the Harlem Renaissance, Motley was trained at The Art Institute of Chicago, depicted African-American nightlife in the Bronzeville neighborhood, and called the city home. A survey of the often-overlooked painter runs at the Chicago Cultural Center until Aug. 31. Watch Chicago Tonight's story on Archibald Motley, view a slideshow of the exhibit, and read an interview with Motley's daughter-in-law.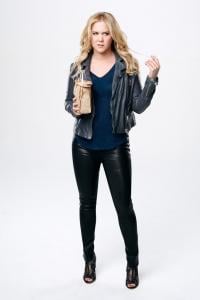 Amy Schumer Live
The Chicago Theatre
175 N. State St.
Chicago, IL 60601
Comedian Amy Schumer is the creator, writer, executive producer, and star of the Emmy-nominated Comedy Central series, Inside Amy, now revving up for its third season. She's guest-starred in popular television shows, Louie, Girls, and Curb Your Enthusiasm. She wrote and stars in Trainwreck, produced and directed by Judd Apatow, and scheduled for release in July.  Known for her raunchy, irreverent style, Schumer weaves sex jokes and personal stories into hilarious, feminist sets. She performs two shows at Chicago Theatre on Friday, March 13 at 7:30 pm and 10:30 pm. Tickets begin at $43.
Chicago Flower & Garden Show
Navy Pier
600 E. Grand Ave.
Chicago, IL 60611
Things are literally coming up roses at Navy Pier. The Chicago Flower & Garden Show kicks off on Saturday, March 14 and offers gardening demos, flower arranging workshops, and live painting. The show will also host the Retail Bakers of America's National Cake Decorating Competition that'll have your mouth watering at themed wedding cakes, sculpted cakes, and fondant cakes. The show runs from March 14 to March 22. Tickets begin at $10.