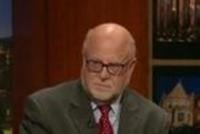 Gov. Pat Quinn ended a week of speculation today with the appointment of his budget chief, Jerry Stermer, to replace Judy Baar Topinka as state comptroller. Quinn said that Stermer would voluntarily step aside on Jan. 12, the day incoming Governor Bruce Rauner is sworn in, to avoid any constitutional questions.
On Monday, Attorney General Lisa Madigan said that language in the state's constitution indicated that there were indeed two vacancies created by the death of Topinka; one for the remainder of this term that Gov. Quinn had the right to fill, and one for the next four-year term that Rauner had the right to fill.
Madigan also recommended that the Illinois General Assembly vote to call a special election in 2016 to have voters ultimately decide Topinka's successor. There was speculation and even indication within the administration that Quinn would appoint someone with the intention that the appointee stay on until a potential 2016 special election, depriving Rauner the ability to appoint a comptroller.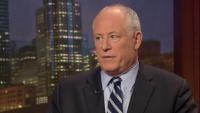 High-level Quinn officials felt the constitution only called for one appointment to fill the remainder of this term and the full next term. But Quinn and Stermer said they ultimately did not want a legal fight.
"I'm looking for a bipartisan working relationship to show the people of Illinois that Democrats and Republicans can work for the public good, and I think in the next 24 days that will happen," Quinn said.
Rauner, who had called on the governor to appoint Topinka's Chief of Staff Nancy Kimme, thanked the governor for his action today.
"Appointing a temporary placeholder and keeping Judy Baar Topinka's staff in place is an appropriate decision and will ensure continuity of services for the people of Illinois," Rauner said in a statement. "I know Jerry Stermer will be well-served by Nancy Kimme and the team in the comptroller's office."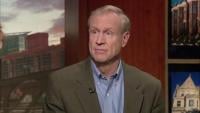 Yesterday, Quinn called the General Assembly back for a Jan. 8 special session to vote on a special election in 2016, and repeated his desire that a Rauner-appointee only hold the office unelected for two years.
"I feel this is really democracy at stake," he said. "The idea there would be an appointee for four years is not something the public supports."
Quinn also said he supports eventually merging the office of Comptroller and State Treasurer, something that Topinka had supported as well. The move would require voters to weigh in via ballot referendum to amend the state's constitution.
"There is a proposal to merge the two offices. I would call it the Topinka amendment, and I hope it's put on the ballot and people vote on it," Quinn said.
Stermer is a longtime Quinn ally, having first joined the Quinn administration in 2009 as chief of staff.