Geoffrey Baer answers your questions about visiting local museums for free, camels in Chicago, and how to get to Remittance Drive in this web exclusive edition of Ask Geoffrey.

I seem to recall that when I was young, the museums, i.e., The Art Institute of Chicago, the Field Museum, the Museum of Science and Industry, were all free. Am I correct? If so, when did museums start charging fees? -- Robert Waaler
Your memory is accurate – many of Chicago's biggest museums did not charge admission for decades. This is because they were built on public land and historically have been at least partially supported by public funds. The good news is Illinois residents can still get into these museums free of charge – but we'll get to that later.
Let's look at five of Chicago's best-known and oldest museums: the Art Institute of Chicago, the Field Museum, the Adler Planetarium, the Shedd Aquarium, and the Museum of Science and Industry. All were built on city land and receive financial support from the Chicago Park District, and are thus subject to price regulations. All five offered free admission for decades, but as the buildings aged and needed repairs and modernization, they found their budgets unable to keep up.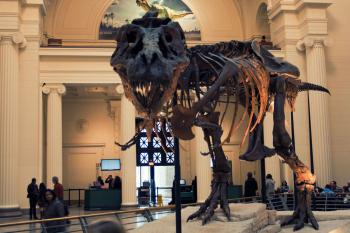 The Park District responded by ordering the Shedd Aquarium and the Field Museum to charge admission fees beginning in 1969. In 1970, U.S. Rep. Dan Rostenkowski led an effort to secure federal aid for the museums via bonds that the museums were obligated to match – which they mostly did by charging admission. The Art Institute began a "suggested donation" fee structure beginning in 1979. The Field Museum and the Shedd Aquarium made the move to admission fees in the 1980s, and in 1990, the Museum of Science and Industry began charging admission, and the Adler Planetarium followed suit in 1993. The Art Institute made their "suggested donation" fee a mandatory fee in 2006. And, all of these institutions have seen their admission fees climb over the years.
Now back to the good news – budget-conscious culture vultures can still explore the city's museums on the cheap, but it requires some schedule flexibility. Free admission days for Illinois residents for Adler Planetarium, Chicago History Museum, Field Museum, Museum of Science and Industry, and Shedd Aquarium are scattered throughout the year – we've included links to their websites where you can check dates.  Even better news: Chicago Public Library patrons can check out passes to Chicago museums at their local branch library for free admission to families of up to four (the party must include at least one child under 18.).  We've also listed details on other Chicago institutions you can visit for free – so take a look and start planning!
MUSEUM OF SCIENCE AND INDUSTRY
Admission to the Art Institute of Chicago is free to Illinois residents every Thursday evening from 5:00 - 8:00 pm.
Additionally children under age 14 are always free and the public can enjoy the following museum areas free of charge:
The Ryan Education Center in the Modern Wing, as well as all programs for families and children within the center.
The North and South Gardens (accessible from Michigan Avenue).
The Nichols Bridgeway connecting the museum to Millennium Park.
The Bluhm Family Terrace on the 3rd floor of the west pavilion of the Modern Wing.
CHICAGO CHILDRENS MUSEUM AT NAVY PIER
Free admission for visitors age 15 and under on Target Free First Sundays, offered the first Sunday of each month. Additionally, there is free admission for all visitors on Kraft Free Family Night, offered Thursday evenings 5:00 - 8:00 pm.
Admission is free for Illinois residents on Tuesdays year-round.
Thursdays are suggested donation days for Illinois residents year-round.
DUSABLE MUSEUM OF AFRICAN AMERICAN HISTORY
Admission is free to all on each Sunday of the year. The museum also offers free admission rates (on school days) to all Chicago Public School students.
INTERNATIONAL MUSEUM OF SURGICAL SCIENCE
Admission is free for all visitors every Tuesday, year-round.
LOYOLA UNIVERSITY MUSEUM OF ART
Admission is free for all visitors every Tuesday, year-round.
Admission is free for all visitors on the second Tuesday of the month, year-round.
Tours are free on Wednesdays, year-round (not applicable to groups of 10 or more).
Tours are free on Wednesdays, year-round (not applicable to groups of 10 or more).
Tours are free on Wednesdays, year-round (not applicable to groups of 10 or more).
Is there anything left of the old Harding Theater on Milwaukee in Logan Square? I heard it was built by the same people that built the Congress Theater.
-- Matthew Schut, West Lawn
Unfortunately, nothing is left of the Harding Theater or its elaborately ornamented façade. It was all torn down in 1963. Today, there is a grocery store where its grand lobby stood, and a parking lot where the stage, screen, and 3,000 seats were. The apartment building just south of it is still intact, but it was never part of the Harding Theater's building. The building to the north of it was torn down and replaced in 2012; the Harding Tavern (named in honor of the former theater) occupies the first floor of that building today. The folks at the Harding Tavern sent us some wonderful photos of the Harding Theater in its glory days; they also display these photos inside the tavern.
The Harding Theater was one of the many ornate movie palaces that dotted Chicago neighborhoods, especially during the 1920s. It was designed by Friedstein & Company (who also designed the nearby Logan and Congress Theaters) for the Lubliner & Trinz circuit (it was later purchased by Balaban & Katz.) And like many movie palaces of the time, it had a Wurlitzer pipe organ. A Chicago Tribune article about the Harding's 1925 opening said it was billed as "America's Finest Deluxe Theater" and that moviegoers were "breaking their necks to get into the theater." According to the same article, there was still a lot of vacant land around the theater when it was built, so local businessmen had to lobby to get bus service to the neighborhood. That lobbying paid off – the Harding became one of the most successful theaters in the city and the center of the northwest side in the following years.
But, as television sets became more commonplace in American homes, grand neighborhood movie palaces like the Harding found it harder to fill seats. Many theaters fell into disuse and disrepair. In 1958, the Harding Theater closed its doors, and in 1963 it was demolished as part of a modernization project that replaced it with a grocery store and a pharmacy.
A note about the Harding Tavern – take a close look at the building's façade today and you'll notice some interesting art deco terracotta ornaments integrated into the brick, including a distinctive relief medallion in the shape of a camel. Look familiar? Maybe you've seen the same camel on the six-story building now called the Hairpin Lofts at the northwest corner of Diversey and Milwaukee, just up the street from the Harding Tavern. Sol Goldberg, owner of the Hump Hair Pin Manufacturing Company, had that building constructed to house the hairpin company's factory. The camel was the Hump Hair Pin Company's logo. Goldberg added the camel ornament as a sort of stamp on some of his later real estate interests, including the Harding Tavern's predecessor, a two-story fireproof storage and retail complex. The current building salvaged some of the ornaments and added it to the new building – you can see it in the video below. Sharp-eyed Lakeview residents might recognize the same camel from another of Goldberg's buildings at 3141 N. Lincoln.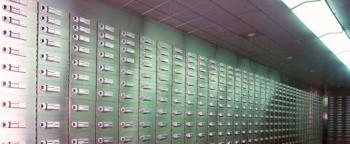 I would like to know about Remittance Drive. This is some place where people are to send their payment for the University of Chicago Hospital, Citizens Utility Board, and others. I tried to find this place, but couldn't. Is there really such a place, or are companies messing with us? -- Larry E. Nazimek
Many Chicagoans have slipped a check into an envelope marked with a "Remittance Drive" address -- and perhaps they were briefly amused by remitting payment to a place called Remittance Drive. But don't try hand-delivering the check – there is no street in Chicago named Remittance Drive. The Remittance Drive address was created by the post office and leads to lockboxes – basically post office boxes accessible by banks – for companies like those mentioned in the question. Each Remittance Drive address is slightly different, directing postal workers to different lockboxes for different companies. (It was named Remittance Drive because "remittance" simply means "payment.") This practice is called "lockbox banking" and it is a service offered by commercial banks in which banks collect and process bills for companies and deposit them directly into the company's account. Chicago is actually the birthplace of lockbox banking; in 1947, RCA authorized the First National Bank of Chicago along with Bankers Trust Company to process payments on their behalf. Since then, it's become common practice for businesses with small-dollar, high-volume payments to help speed up their cash collection.