Longtime Chicago Sun-Times political reporter Dave McKinney resigned today following what he called "disturbing developments" after reporting a story critical of GOP candidate Bruce Rauner. In his resignation letter, he says the firewall protecting independent journalism was breached. Meanwhile, the Sun-Times abruptly brought back editorial endorsements, supporting its onetime owner Bruce Rauner without having interviewed either Rauner or Gov. Pat Quinn.  
Representatives from the Daily Herald, Chicago Tribune, and Crain's Chicago Business are here to discuss their endorsements of Rauner. The Chicago Sun-Times did not respond to Chicago Tonight's request to appear on the show. Our panel explores the lines between independent journalism and political endorsements.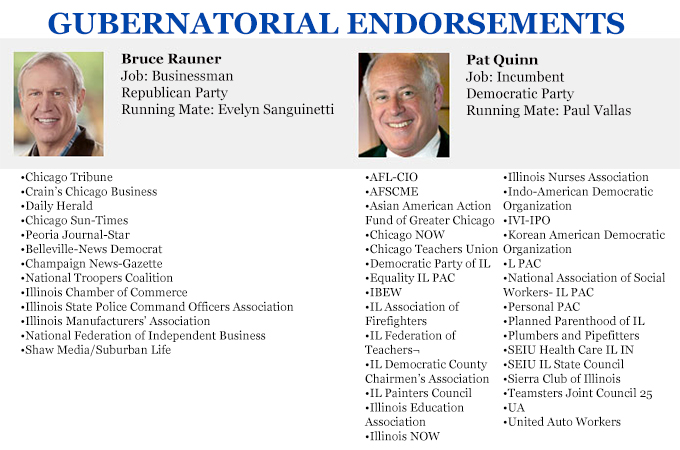 --Information compiled from campaign websites of Bruce Rauner and Gov. Pat Quinn.