The MacArthur Foundation has been awarding grants since 1981, and this year the Chicago-based organization has awarded 21 no-strings-attached $625,000 grants. The award is given to talented individuals who have shown extraordinary work in their creative pursuits; ranging from music, science and the performing arts. Stopping by Chicago Tonight to discuss their work and their reactions to the hefty award are two local winners; Northwestern University scientist Mark Hersam, who investigates nano-materials and their potential uses, and University of Chicago historian Tara Zahra, who focuses on many of Eastern Europe's lesser-told stories.
There are currently three 2014 recipients that reside in Illinois as of today. They will join 44 other "geniuses" from the state since the award's existence. While New York leads the country in terms of the number of fellows living in the state at the time of receiving the award, Illinois ranks within the top four states on this list.
View a map of the number of MacArthur Fellows in each state since 1981-2013.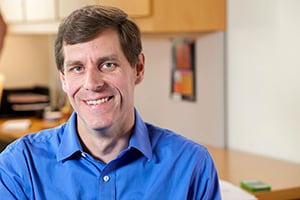 Mark Hersam
Mark Hersam positioned himself as a leader in the field of nanotechnology. His approach to microelectrical engineering and micromaterial exploration earned him the 2014 MacArthur Genius Award.
Born in Downers Grove, Ill., Hersam remained in the state for most of his academic and professional career. In 1996, he received his undergraduate degree in electrical engineering from the University of Illinois at Urbana-Champaign (UIUC). He would go on to receive his Master of Philosophy at the University of Cambridge in the United Kingdom but returned home to UIUC to earn his Ph.D.
Before becoming the director of Northwestern University's Materials Research Center, Hersam served as a professor of Materials Science and Engineering, Chemistry and Medicine. He is also the chairman of the American Vacuum Society's Nanometer-scale Science and Technology Division and co-chairs the National Science Foundation's International Study of Nanoscale Science and Engineering.
Watch the MacArthur Foundation's spotlight on Hersam:
Tara Zahra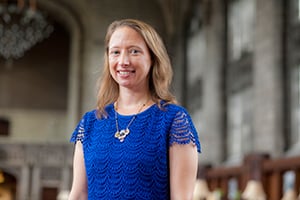 Tara Zahra was awarded this year's honor for challenging the way historians researched nations, ethnicity, and family. Her work has provided extensive archives of information and offered an expansive analysis of social history.  
Zahra started her academic career in Pennsylvania. She received a B.A. in history and economics from Swarthmore College in 1998. She got her master's and Ph.D from the University of Michigan.
Prior to teaching at the University of Chicago, Zahra was a fellow with the Harvard Society of Fellows. She's now the chairwoman of Graduate Student Affairs Committee and co-chairs the university's Human Rights Program. 
Watch the MacArthur Foundation's spotlight on Zahra: