The radio business has changed quite a bit over the last 20 years as the Internet and other media have pulled listeners--especially younger ones--in many different directions. One of the formats that's perhaps been most affected is Black talk radio. Once the forum for discussion and mobilization in the community, Black talk radio is still talking but is it the force for change it once was? Eddie Arruza has the story.
---
For most of the day, WBGX radio AM 1570 airs a steady stream of gospel music. But for a couple of hours every weekday afternoon, the songs of praise and worship make way for some straightforward talk.
It's called the Butt Naked Truth Show and community activist Howard Davis is the host. It's a blunt name for what Davis says is a blunt show.
"We try to make sure when we say something is true, we try to make sure whatever way it comes out, you know it may come out hard sometimes, it may come out a little different, but we call it that because that's what it is," Davis said. "It's the butt naked truth."
The show's name may be untraditional, but its style is a throwback to an era when Black talk radio focused on the pressing issues in the community and tried to mobilize listeners into action.
"We deal with community based issues," Davis said. "We deal with mostly from a solutions standpoint. We try to attack the issues head-on, and we're trying to deal with the actual—what's it going to take to solve [the issue]."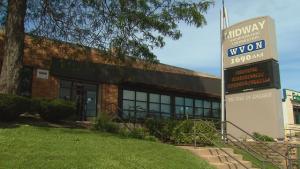 The Butt Naked Truth Show claims it filling a void in the once powerful world of Black talk radio. But not far from the small, low powered station is a better known African-American radio station, WVON. The Talk of Chicago 1690 AM is where the undisputed dean of Black talk radio, Cliff Kelley still holds court right around the same time the Butt Naked Truth Show is on the air. Kelley says Black talk radio is as impactful today as it ever was.
"I think the status is really improving because of what we see in this 'post-racial society,'" Kelley said. "It's actually not true, unfortunately. In fact, when we see more and more things that go on, it certainly indicates the fact Black talk radio is very important."
But if ratings are to be believed, WVON's once significant presence has decidedly diminished, and WBGX is even less of a player.
WBGX is only a 1200-watt radio station, which means its reach is pretty limited on the AM dial. But the Butt Naked Truth Show says it has well over 100,000 listeners on the web nationwide.
WVON also says the Internet has helped increase its listenership around the world. But even though program hosts like Matt McGill focus a great deal on Chicago issues, he acknowledges that the medium is not what it was in the days when pioneers like Lu Palmer and Wesley South were able to rally the community into action.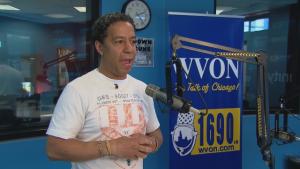 "They were able to tap into the community in a very strong way to motivate people," Matt McGill said. "And to start it with, you know, this signal and this voice on the radio station, and then watch it grow throughout the community, right; and that's how movements began back in the day."
McGill also says attracting younger listeners, who are drawn to music stations and entertainment online, is a big challenge.
"Our competition level is a little different," McGill said. "Our challenge is to, you know, compete against music radio stations, the Internet—a whole wave of [the] way people communicate and get information and news. We're competing with them."
But Harold Davis says there is still a conversation to be had even if there are fewer people taking part.
"If we don't correct the things in our community, then we're still going to be sitting here talking about blaming Mr. Emanuel, blaming Mr. McCarthy; I mean blame them for what? If they get replaced tomorrow, we're going to find someone else to blame when in fact we should be blaming ourselves," Davis said.
And during Cliff Kelley's afternoon show The Talk of Chicago is frequently also the talk of the nation.
But whether Black talk radio will main relevant and impactful as younger audiences are drawn to an ever growing media spectrum is the big question hanging over stations like WBGX and WVON.
"We talk about the issues that impact young people, and those are the listeners we're challenged to get to listen to the station," McGill said. "And we're talking about them. You know, we talk about education and violence in the city and equal opportunity—Are African-Americans getting their fair share of contracts? That is about our future."
In the meantime, the talk will continue in hopes that listeners will hear it and be moved to participate.