The WNBA's Chicago Sky is in the league championship series against the Phoenix Mercury. We assess the Sky's chances and look at the rise of women's sports. DePaul University Athletic Director Jean Lenti Ponsetto and Chicago sports journalist Brian Sandalow discuss these topics and more on Chicago Tonight.
---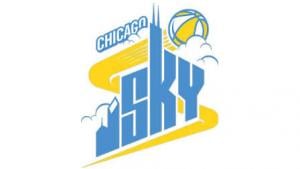 The Chicago Sky made it to the WNBA finals for the first time in the team's history. Last year the Sky came close with a 24-10 season and received the top seed in the Eastern Conference, but they lost to the Indiana Fever in the first round of the postseason.
This year, with a 15-19 record, the Sky made it to the finals and beat No. 1 seed Atlanta Dream in the first round. The Sky went on to beat the Indiana Fever in the semifinals and win the Eastern Conference.
In the WNBA Finals, the Sky face the Phoenix Mercury, which finished the season with a 29-5 record. The Sky lost the first two games of the series by scores of 83-62 and 97-68, respectively. Game 3 is set for Friday, Sept. 12, in Chicago. 
View a graphic on the team and hover over the icons to learn more about the players.
--Graphic by Taurean Small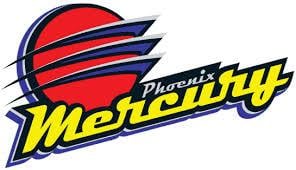 Game1
With Sky star Elena Delle Donne still battling a lower back injury, the guard was limited to only 10 minutes and 24 seconds and 2 points in the first game.  Sky center Sylvia Fowles stepped up offensively for the team, scoring 19 points and grabbing 11 rebounds during the 38 minutes she played.
Chicago was outscored by Phoenix 42-26 in the paint, but the Sky outrebounded the Mercury 32-39 (including 13-5 offensive boards). In the loss, Chicago made the WNBA Finals record for fewest points in a half, with only 20 in the first.
Game 2
Delle Donne led the Sky with 22 points during the 28 minutes she played in Game 2. Fowles led the team in rebounds, grabbing five during her 23 minutes of play.
While the Sky had fewer turnovers than the Mercury (11-13), Chicago turnovers led to 17 points and Phoenix turnovers only led to 11. In addition, Phoenix outscored Chicago 52-24 in the paint, and all five Mercury starters scored in the double digits. Only two of Chicago's starters scored in double digits.