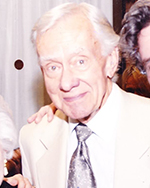 Respected broadcaster Roy Leonard died Thursday at Evanston Hospital after a brief illness. Leonard passed at 10:15 pm according to a statement by his son Kelly Leonard, executive vice president of Second City. Roy Leonard was 83.
His sons hinted to Roy's declining health in a post for Leonard's blog on Chicago Now. In the post titled "Roy taking a short break," they revealed he would not be contributing to his blog and would be absent from Facebook while he was recovering.
"Roy is currently recuperating from some health issues and will not be posting to his blog or Facebook page for the time being. He is in good spirits and hopes to be back online as soon as possible."

-From the Leonard Boys
Leonard was well-known for his time spent as the midday presenter at WGN Radio for more than 30 years. He also held a 16-year hosting stint for the WGN-TV show, "Family Classics." Leonard ended his career in 1998, leaving a lasting legacy on the staff at WGN.
"Roy was WGN's king of cool," Todd Manley, vice president of content and programming for WGN Radio said in a statement. "[He is] the one man who could make everyone comfortable in the interview hot seat. Roy could stir laughter [and] tears honestly and genuinely. He is a timeless spirit. A true artist when it came to conversation."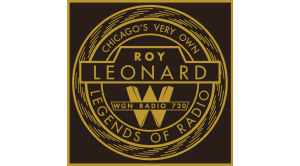 In conjunction with the Tribune Broadcasting news/talk station's 90th anniversary, the station unveiled "The WGN Radio Walk of Fame" in 2014. Leonard was a part of the inaugural class of inductees. He was recognized, along with nine other veteran broadcasters, with a plaque outside the Tribune Tower Studios at 435 N. Michigan Ave.
Mayor Rahm Emanuel released a statement about Leonard's passing this morning, praising the radio legend's efforts in journalism and celebrating his impact on the city.
 "For more than 30 years Roy Leonard was a cornerstone for WGN arts and entertainment news with one of the most prolific careers of any broadcaster in Chicago. While the city has lost one of its great radio legends, his impact on the lives of those he interviewed, and most importantly, his avid listeners, remains."

-Mayor Rahm Emanuel