In the wake of Robin Williams's death, apparently from suicide which may have been linked to his long battle with depression, we talk to an expert in mental illness about symptoms, treatment, and accessing mental health services.
---
According to the National Institutes of Health, depression is a common but serious illness and there are several forms of depressive disorders.
Major depression is when severe symptoms interfere with a person's ability to work, sleep, study, eat, and enjoy life. An episode can occur in a person's life, but most often a person experiences several episodes.
Persistent depressive disorder is when an individual experiences a depressed mood that lasts for at least two years. A person may have episodes of major depression along with periods of less severe symptoms, but symptoms must last for at least two years.
Psychotic depression: An individual has severe depression as well as some form of psychosis (such as hallucinations or delusions).
Postpartum depression: It is estimated that 10-15 percent of women experience postpartum depression after giving birth.
Seasonal affective disorder (SAD): A person experiences the onset of depression during the winter months, and the depression generally lifts during spring and summer.
Bipolar disorder (manic-depressive illness) is characterized by mood changes from extreme highs (mania) to extreme lows (depression).
Causes: A combination of genetic, biological, environmental, and psychological factors most likely contribute to depression. Major depression is often associated with changes in the brain; Brain imaging technologies, including MRIs have shown that the brains of people who have depression look different than those who do not have depression.
Signs and Symptoms: Listed below are some of the signs and symptoms a person with depression can experience.
Persistent sad, anxious, or "empty" feelings
Feelings of hopelessness or pessimism
Loss of interest in activities or hobbies once pleasurable
Fatigue and decreased energy
Difficulty remembering, concentrating, and making decisions
Insomnia or excessive sleeping
Overeating or loss of appetite
Thoughts of suicide or suicide attempts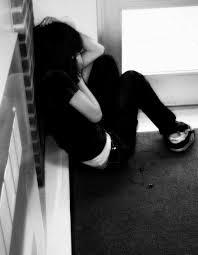 Depression can occur with other serious medical illnesses. Treating depression can also help improve the outcome of treating the co-occurring illness. After an individual is diagnosed with depression by a doctor or mental health specialist, he or she can receive several different types of treatment, including medication and psychotherapy. To get help for yourself or someone else, visit the National Suicide Prevention Lifeline or call 1-800-273-8255.
Mental Health America was founded in 1909 and is dedicated to helping Americans achieve wellness by living mentally healthier lives. MHA has created several mental health screening tools, including a depression screening quiz. The screening tools are to be used by adults, according to MHA which encourages people to share their results with a physician or healthcare provider.