Saturday in the Park
Don't read the newspaper death counts this weekend. Go to a free block party on the South Side on Saturday, July 26, to celebrate good news and people doing things right.
The Washington Park neighborhood is brimming with artistic and cultural potential – especially with a powerhouse like Theaster Gates backing a key plan.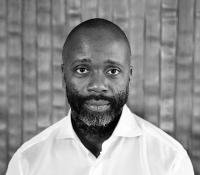 The plan is the Arts Incubator. Created last year by the acclaimed artist Gates with the help of the University of Chicago, it's a bold effort to jumpstart community development through art.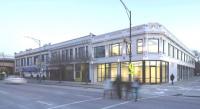 Last year the Arts Incubator opened in a beautiful but neglected building from the 1920s and gave sanctuary to emerging artists. Find out who's breaking out of their shells when Incubator artists and apprentices show what they've been up to at a block party on 301 East Garfield Boulevard.
There will be music by distinguished singer Maggie Brown, plus the Hyde Park Suzuki Players, the 63rd Street Drummers, and jazz musician David Boykin with his band Expanse. Also: eclectic food choices and a presence by Blackstone Bikes, a bike shop with a mission.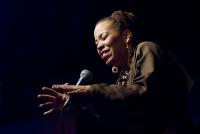 It's called Block Party: A Celebration of Arts and Culture on Garfield Boulevard. It's free and open to the public Saturday, July 26 from 11:00 am to 4:00 pm. The Arts Incubator is at 301 East Garfield Boulevard between Prairie Avenue and King Drive.
Information and the full lineup can be found here.