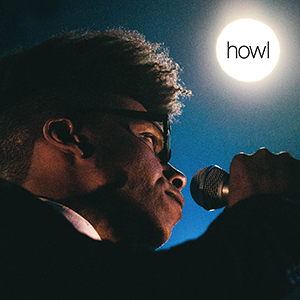 Their 2013 Bloodshot Records release "Howl" found exploring richer and darker themes than one would expect from a band best known for driving their audiences to danced out distraction. The high energy band brings together the members love of the raw power of Iggy Pop with classic R&B soul. Their cover of Wilco's "I am trying to break your heart" showed off their ability to take a complex musical and lyrical creation and make it shake.  
Formed in Chicago in 2007, JC Brooks & the Uptown Sound features a multi-talented ensemble. Lead vocalist, JC Brooks is theatrically trained. His past credits include appearances in "Ragtime" and the Tony award-winning "Passing Strange." Guitarist Billy Bungeroth also serves as a director at Chicago's iconic Second City theater. On the drums and keys are Kevin Marks and Andy Rosenstein, respectively. And rounding out the group is the bass guitarist Ben Taylor.
After a successful year of touring to support "Howl," the band is working on new material and playing occasional gigs around town. Chicago Tonight spent a couple hours listening to them practice a new song and reflect on the happiness of connecting with their audiences.
Watch their live performance of "I Got High" below.