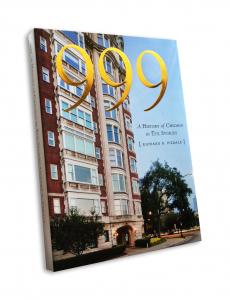 How often does one start to research their residential building and find they have enough material to fill a 227-page coffee table book? That's exactly what happened to Richard B. Fizdale, resident of 999 Lake Shore Drive. We sit down with Fizdale, the former chairman and CEO of ad agency Leo Burnett and author of "999: A History of Chicago in Ten Stories."
We discuss his book that uncovers the deep history of 999 Lake Shore Drive, clears up some silly rumors, and details 999's most curious tenants. The story of the building not only tells the tale of its inhabitants over the century, but also how its construction served a pivotal role in the expansion of the city post-Chicago Fire and the creation of the Streeterville neighborhood. Join us as we recount some of the most fascinating facts and tales of the site that make the rumors look puny in comparison.
---
View a slideshow of 999 Lake Shore Drive, former residents of the building, and historical figures who shaped the development of the area.