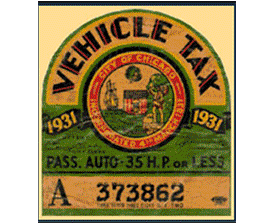 After midnight tonight, driving without a valid city sticker for your vehicle could cost you a $200 ticket. Anyone buying the sticker after tonight's deadline will also have to pay a $60 late fee. But what of those people who say they purchased the sticker online but have yet to receive it? City Clerk Susana Mendoza will be in our studios to answer that and other questions about the city sticker program.
While it has grown in scope, Chicago's Vehicle Sticker Program remained generally unchanged for more than a century. Although the seasons required to renew the stickers have changed many times, the system worked the same way for decades.
In 2013, Chicago City Clerk Susana Mendoza and the City Council introduced legislation to move from a seasonal system to a yearly program. The first year of Year-Round sales was implemented in this year's renewal program. Under the new program, car owners can choose to purchase either a short-term Prorated Chicago City Vehicle Sticker or a long-term Extended Chicago Vehicle Sticker. The former has a sticker valid between 1 and 12 months whereas owners who purchase the Extended Chicago Vehicle Sticker has a valid sticker between 13 and 23 months. It is, however based on the owner's License Plate Registration expiration month.
Take a look at key moments in the City's Sticker History in the timeline below.