Happy Independence Day! Need ideas for the Fourth of July weekend? Chicago Tonight knows what's going on. 
---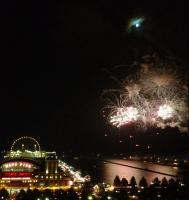 Freedom Fest
Join Freedom Fest for the best seats to watch Navy Pier fireworks. The rooftop party offers barbecue, a full bar, music, and a view of the fireworks away from the masses gathering by Lake Michigan. Doors open at 6:30 pm and the fireworks show begins at 9:30 pm. Tickets start at $52.
W Chicago Lakeshore
644 N Lakeshore Drive
Chicago, IL 60611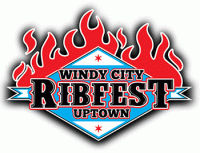 Windy City RibFest in Uptown
Enjoy some of the best local ribs at the Windy City RibFest. Barbeque experts will compete for the Best Ribs award. The festival also features rock/pop and indie bands throughout the weekend. Adults can sample craft beers from around the country, while children create arts and crafts or enjoy the play area. Admission is a $5 suggested donation, while a $40 package for a day includes private seating, a half slab of ribs and beer sampling. RibFest runs all day from Friday to Sunday.
Lawrence & Broadway
Chicago, IL 60604

International Festival of Life
Groove to samba, reggae, and mambo at the International Festival of Life. Many of the musical styles originate from Africa and the Caribbean, but other styles have Latin American and Israeli influences. Attendees can also enjoy African and Caribbean food and activities. The event runs from Thursday to Sunday in Union Park. Advance tickets are $15, while admission at the door is $20. Admission for children aged seven to 12 is $5. 
1501 W. Randolph St.
Chicago IL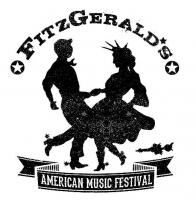 American Music Festival
Celebrate America's birthday with the American Music Festival. Forty performers will grace three stages from Thursday to Saturday starting from 1:00 pm at Fitzgerald's. Bands include Black Lillies, Eric Lindell, and John Dee Graham. Listeners can buy Cajun and American barbeque at the festival. Advance tickets are $30 each day, and tickets for children under 12 are $5. You can also buy four-day festival passes for $100.
6615 Roosevelt Rd.
Chicago, IL