A food festival, a Star Trek convention, and a street art fair; Chicago Tonight knows what's going on this weekend.
---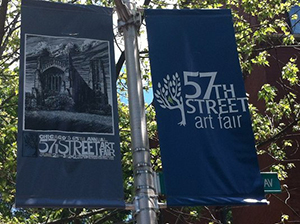 57th Street Art Fair
Join the Hyde Park neighborhood in the 57th Street Art Fair. This two-day outdoor celebration of the visual arts is a place for artists and art lovers to unite at Chicago's oldest juried art fair in the Midwest. The event is set to feature the work of over 200 exhibitors. You can also buy exclusive items like jewelry, leather, photography, printmaking, painting, sculpture, wood, ceramics and much more. The event takes place Saturday, June 7 at 11 AM.
William H. Ray Elementary School
5631 S Kimbark
Chicago, IL 60637
(773) 535-0970

Ribfest Chicago XVI
Enjoy music, barbeque and family fun at this year's Ribfest. Highlights of the event include a "Best Ribs" awards, an amateur rib-eating competition and a tasting of the best ribs around the city. The event is sponsored by Northcenter Chamber of Commerce and donations benefit Northcenter's philanthropy programs. The event runs Friday, June 6 through Sunday June 8. Admission is free.
Ribfest Chicago
4000 N Lincoln Ave
Chicago, IL 60618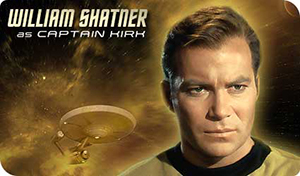 The Official Star Trek Convention Chicago
Creation Entertainment's presents the Official Star Trek Convention in Chicago. Midwest fans (or "Trekkies") can expect a weekend of nostalgic fun, costumes and informative sessions that go behind the scenes of one of Sci-Fi's biggest series. The weekend will be headlined by William Shatner, Kate Mulgrew and Jeri Ryan. Tickets cost between $40 and $329 and takes place Friday, June 6 to June 8.
The Westin O'Hare
6100 North River Road
Rosemont, IL 60018
(847) 698-6000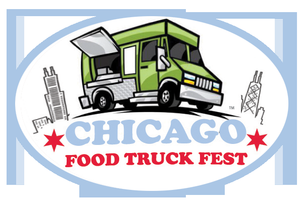 Chicago Food Truck Fest
Spend your weekend tasting the diverse cuisines of the city at Chicago's Food Truck Fest. The iconic US Cellular Field will be the host of this year's food festival. The event takes place, Saturday, June 7 and starts at noon. The event will feature over 25 gourmet food trucks serving a variety of dishes and tasty treats. Also enjoy a cold beer or a glass of wine to the sounds of live entertainment throughout the day.
U.S. Cellular Field
333 W 35th St
Chicago, IL 60616
(312) 674-1000