A street festival, a tribute show and a food truck show; Chicago Tonight knows what's going on this weekend.
---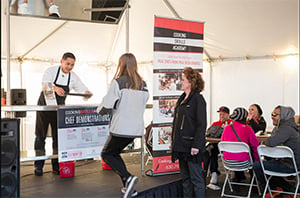 Truckin' Around: Food Truck Extravaganza
Spend your weekend tasting foods from all over Illinois. Truckin' Around - Food Truck Extravaganza features foods, fellowship and fun that are sure to satisfy any foodie. The event has a lineup of more than 20 diverse trucks as well as a beer tent and live entertainment for event-goers.  Some of the expected trucks are Gia Via, Grill Chasers Bridgeport Pasty and many more. The evnt takes place Friday, May 30. Admission is free.
Truckin' Around: Food Truck Extravaganza
1999 Springinsguth Rd
Schaumburg, IL 60172
(847) 350-9774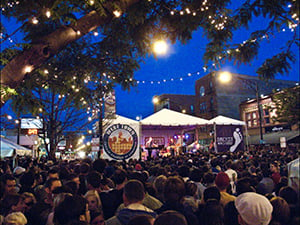 Do Division Street Fest & Sidewalk Sale
Kick off Chicago's summer festival season at the eighth annual Do Division Street Fest & Sidewalk Sale Friday, May 31 through Sunday, June 2nd. The event is set to feature a live music, local independent retailers and artisans and family fun. The festival will also feature a 'Do Fashion' area – a preview of the trendiest retail stores down Division Street. Tickets cost $5.
Division Street from Damen to Leavitt
Chicago, IL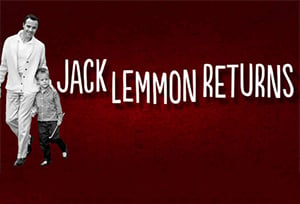 Jack Lemmon Returns
This week on our show, we talked with Chris Lemmon about his new production in Chicago. Lemmon retells the story of his world-renown father in the Royal George Theatre's production of Jack Lemmon Returns. The new play tells the touching story of a father's love for his son as he navigates through the magical world of Hollywood. Jack Lemmon was known for his genius in both comedy and drama this play tells the story of Jack's journey from Newton, Mass. to becoming the first actor ever to win the Oscar for both Best Actor and Best Supporting Actor. Tickets cost between $27.50 and $32.50.
Royal George Theatre
1641 N Halsted St
Chicago, IL 60614
(312) 988-9000
Chicago Veggie Pride Parade
If you're looking for healthy family fun this weekend, venture to Chicago's Veggie Prode Parade. This event welcomes all to attend--vegans, vegetarians, and anyone interested in a plant-based diet. Learn more about alternatives to a meat-driven diet and celebrate healthy options with fellow vegans and vegetarians. The parade looks to unify everyone who sees an advantage to a plant-based diet and wishes to share and promote it. The parade will be located in Grant Park Grove 5 (Columbus and Balbo) and takes place Saturday, May 31. Admission is free.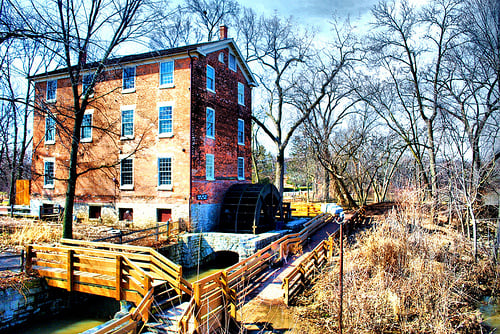 Fine Arts Festival
The Annual Fine Arts Festival comes to Oak Brook this weekend. The lawn of the Graue Mill  & Museum will serve as the backdrop for more than fifty local artists. They'll be showing and selling a variety of art for the home and garden. The Festival features paintings, ceramics, hand-woven textiles, mosaics, pastels, stained glass, jewelry and photography. Admission to the Fine Arts Festival is free. The event runs from Saturday, May 31 to Sunday, June 1.
Graue Mill & Museum
3824 York Rd
Oak Brook, IL 60523
(630) 655-2090