A classic play, a party at the zoo and a concert; Chicago Tonight knows what's going on this weekend.
---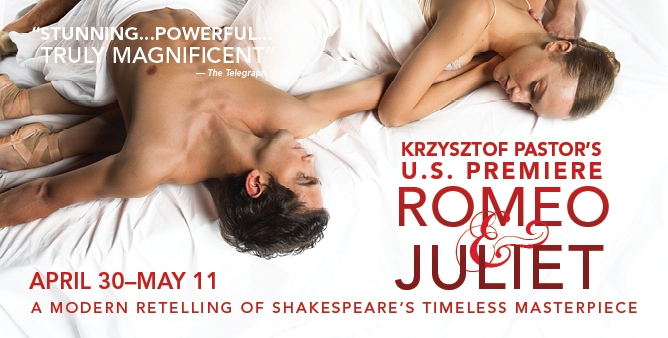 Romeo & Juliet
This week on Chicago Tonight, we talked with guests from Chicago Shakespeare Theater and the Joffrey Ballet on William Shakespeare's 450th birthday. Celebrate the legacy of Shakespeare by watching the Joffrey Ballet's production of Romeo & Juliet. Relive the classic tale set to the sights of Italy in this contemporary rendition. Guests can also look forward to bravura dancing, a dramatic score and much more. The show runs Wednesday, April 30 through Sunday, May 11. Tickets cost between $40 and $100.
Joffrey Ballet
10 E Randolph St
Chicago, IL 60601
(312) 739-0120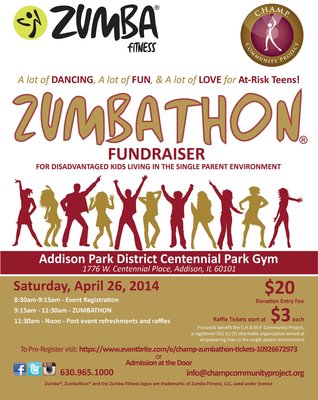 ZUMBATHON® fundraiser to benefit The C.H.A.M.P. Community Project
Fill your weekend with a lot of dancing, fun and charity at the C.H.A.M.P.'s ZUMBATHON fundraiser. Event-goers can participate in high-energy events for a good cause. Participants will also get to learn more about their health and healthy habits. Proceeds benefit the C.H.A.M.P. Community Project empowerment programs that strengthen at-risk teens and adults living in the single parent environment households. The event takes place Saturday, April 26 from 8:30 AM to 11:30 AM. Admission is $20.
Centennial Park
1776 W Centennial Pl
Addison, IL 60101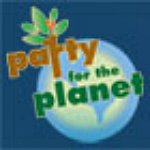 Brookfield Zoo's Party For The Planet
Every day is Earth Day at Brookfield Zoo, but this Sunday the zoo will be showcasing some of the steps everyone can contribute to making everyday Earth Day. This year's "Party for the Planet" event will focus on the African Painted Dog which are medium-size dogs that live on the savannah and in the open woodlands of central and southern Africa. There will be African Painted Dog themed activities including an artifact touch station, painting dog cut-outs, and special Zoo Chats at Habitat Africa. The event takes place Sunday, April 27. Admission is free.
Brookfield Zoo
8400 31st St
Brookfield, IL 60513
(708) 688-8000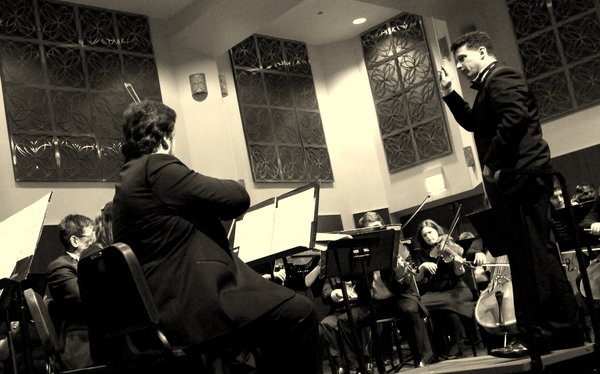 Chicago Metropolitan Symphony Orchestra presents: Spirit
Join the Chicago Metropolitan Symphony Orchestra for the last concert of this season. In celebration of Spring, the concert is called "A Season for your Mind, Body, and Spirit."  This is also the 94th performance of the year for the Chicago Metropolitan Symphony Orchestra. The set list for the program includes Verdi's "Nabucco Overture", Sibellis's "Symphony No. 2" and more. The concert takes place Sunday, April 27. Tickets cost between $10 and $15.
Merit School of Music
38 S. Peoria St.
Chicago, IL 60607
(312) 786-9428

Pinot Days
Wine-lovers should head to Navy pier this weekend. 65 wineries are set to attend this year's Pinot Days. Event-goers can discover new drinks and food pairings at local wine bars and restaurants. You can also enjoy tastings at boutique retail stores and a Grand Festival at Navy Pier's scenic location. Pinot Days takes place Saturday, April 26 from 2 PM to 5 PM. Admission costs between $75 and $125.
Navy Pier
600 E Grand Ave
Chicago, IL 60611
(312) 595-7437