An Easter-themed party, a photography class and classic musical; Chicago Tonight knows what's going on this weekend.
---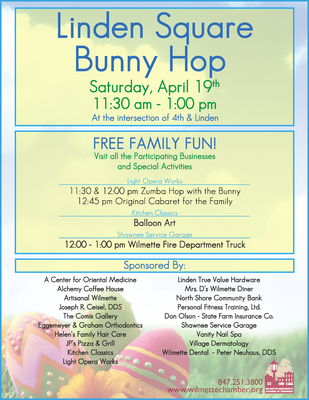 Linden Square "Bunny Hop" 2014
Grab your children and hop on over to Linden Square in Wilmettefor the annual Bunny Hop this Saturday, April 19. The event will feature Zumba sessions from Light Opera, performances from the Original Cabaret and more. The Wilmette Fire Department truck will make a special appearance at noon for kids to take pictures with. The event will also feature balloon art with Showtime Tony at Kitchen Classics. The event runs from 11:30 AM to 1 PM. Admission is free. 
Wilmette Chamber of Commerce
1515 Sheridan Rd.
Wilmette, IL 60091
Attend the premiere of Adventure Stage Chicago's production set in the future that completely reimagines the myths of Prometheus and Pandora. The story follows young Pan who lives a regimented life within the underground tunnels of Sanctuary, a secluded community designed to outlast the raging violence outside its walls. But is Pan's home the safe haven she has always believed it to be or a prison built on lies and fear? Written by Tom Arvetis and directed by Rives Collins, SPARK runs throughout the weekend and tickets cost between $15 to $25.
Adventure Stage Chicago
1012 N Noble St
Chicago, IL 60642
(773) 342-4141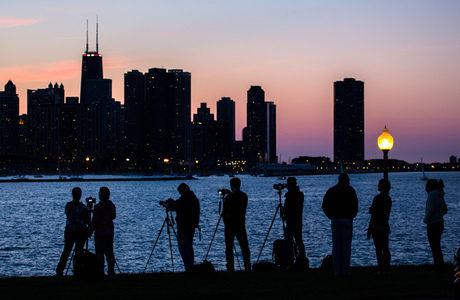 DSLR Photography Fundamentals
Explore the picture-perfect sights of Chicago in Dabble's DSLR Photography Fundamentals Class. Join a small group of fellow photographers in exploring and applying photography techniques varying from basic to advanced. The curriculum is based around the experience of the photographer, so work at your own pace. This is a good opportunity to explore a new hobby or just unwind to the art of taking photos. Classes take place Saturday, April 19 and cost $30.
 Millennium Park
201 E Randolph St
Chicago, IL 60686
(312) 742-1168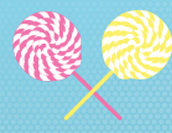 Spring Sweets & Treats
Westfield Old Orchard's signature spring event gets a sweet twist this year with a candy land-inspired event complete with an exclusive Tea Party.  Treat your kids this weekend to an event featuring unique events, programs and activities that incorporate Easter and showcase fun concepts of Spring. The event will take place Saturday, April 19 from 10:30 AM to 12:30 PM on the north end of the center near Bloomingdale's and the PlaySpace. Tickets cost up to $15.
Westfield Old Orchard
4999 Old Orchard Center
Skokie, IL 60077
(847) 673-6800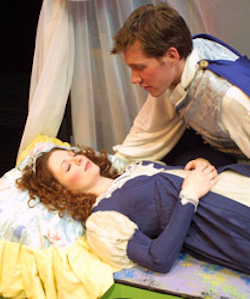 Sleeping Beauty
Revisit the classic story of Sleeping Beauty this weekend at the Metropolis Performing Arts Centre. The story follows Sleeping Beauty and her journey through love and danger as the wicked Maleficent plots to incapacitate her for good. Much like the title, Beauty is put under a deep sleep and looks to be rescued by a charming prince. Your entire family will enjoy this fun, musical version of the beloved fairy tale.  
Metropolis Performing Arts Centre
111 W. Campbell Street
Arlington Heights, IL 60005