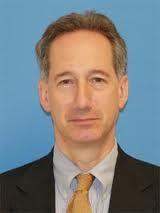 Chicago's Inspector General, Joe Ferguson, says the city should have put $2.2 million into its coffers from a settlement, but a technicality prevented it. Ferguson says the city simply needs to amend municipal code to designate the Office of Inspector General as a "law enforcement organization."
He says this would allow the city to share in any settlements stemming from investigations initiated by his office.  In this case, a city contractor was convicted by the U.S. Attorney's Office for defrauding the city's Minority and Women-Owned Business Enterprise program.
The defendant, Jesse Brunt, falsely claimed his business was minority-owned so he could take advantage of the program. The Inspector General's office started the investigation and conducted it jointly with the U.S. Attorney's Office.
The case was one of several highlighted in Ferguson's quarterly report. Other highlights in the report include a case where Chicago Fire Department employees collected over $35,000 in falsified mileage reimbursement claims, a Streets and Sanitation worker who repeatedly drank alcohol on city time, and Water Department employees who pocketed $6,000 selling scrap metal from city work sites.