The construction of Northeastern Illinois University's El Centro satellite campus is gaining momentum and attention for its design. The color-changing building will be along the Kennedy Expressway between Addison and Belmont. We talk with Crain's Chicago Business residential real estate reporter Dennis Rodkin about the "marker" building structure and its significance in the modern architectural world.
---
Check out the campus building renderings: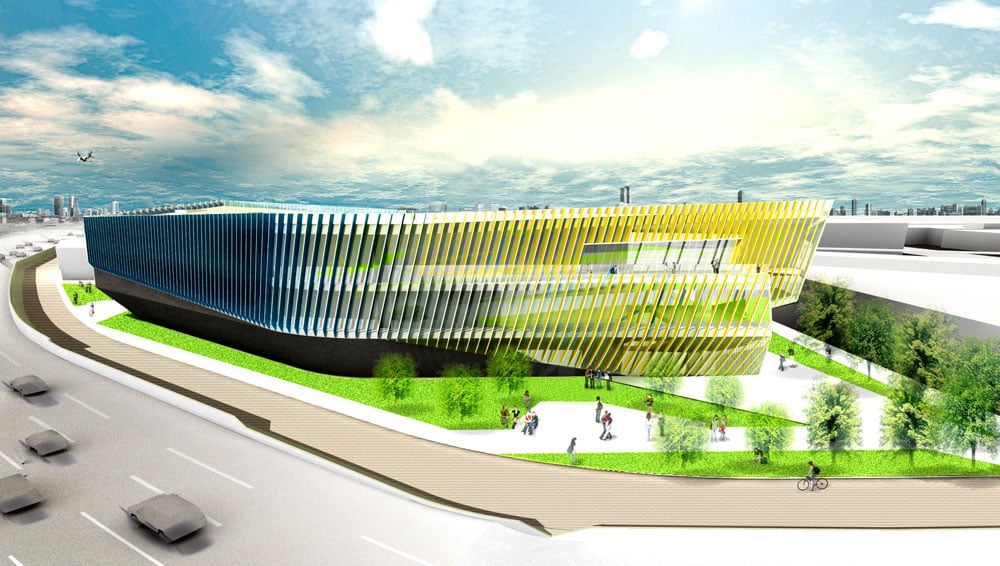 The new Northeastern Illinois University El Centro campus is located in the 3200 block of North Avondale.
The new satellite campus building is designed by architect Juan Moreno and his firm JGMA.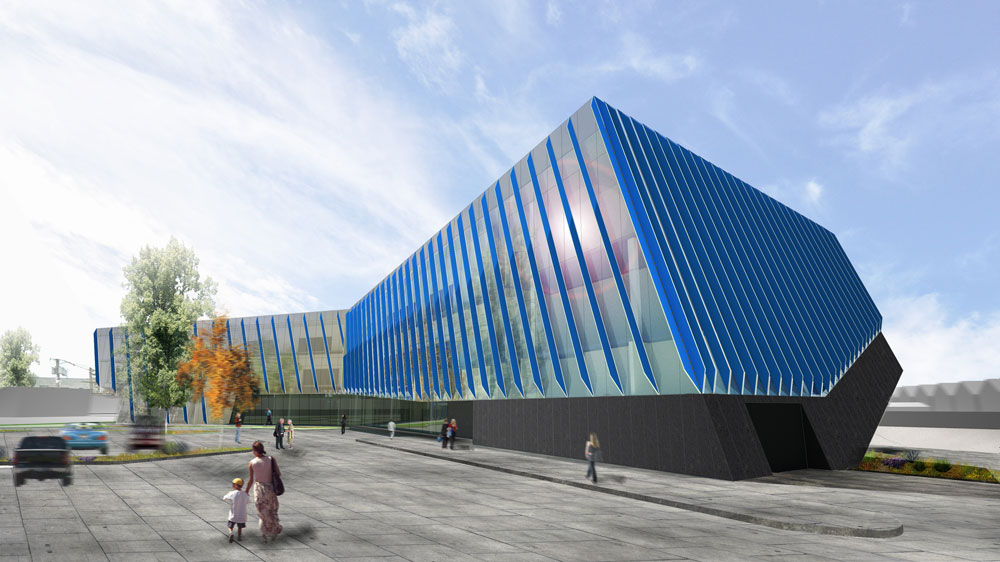 The exterior features fins that will make the building look gold from one direction and blue while traveling in the opposite direction.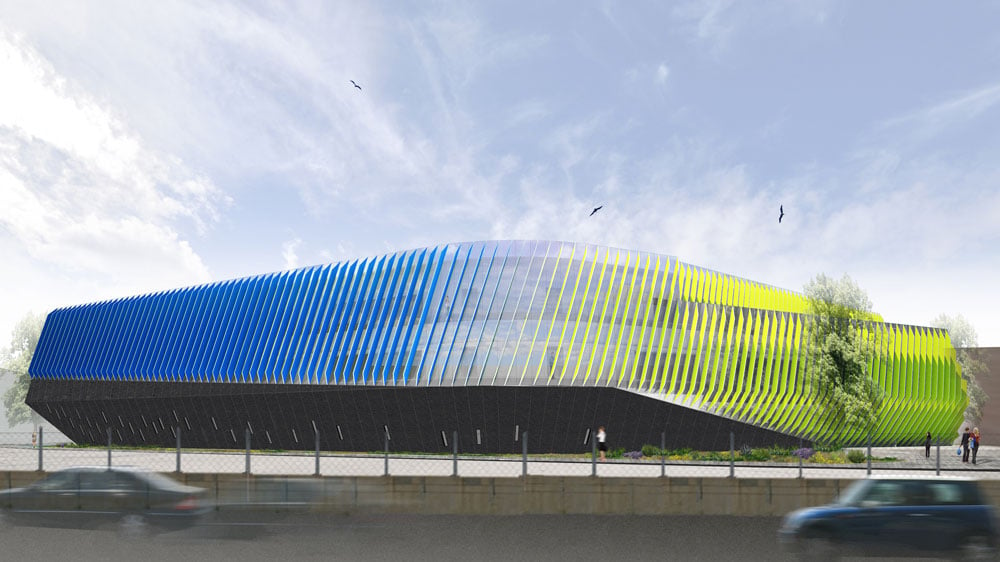 Moreno's design is being used to raise the profile of the school by making the new campus visible and exciting.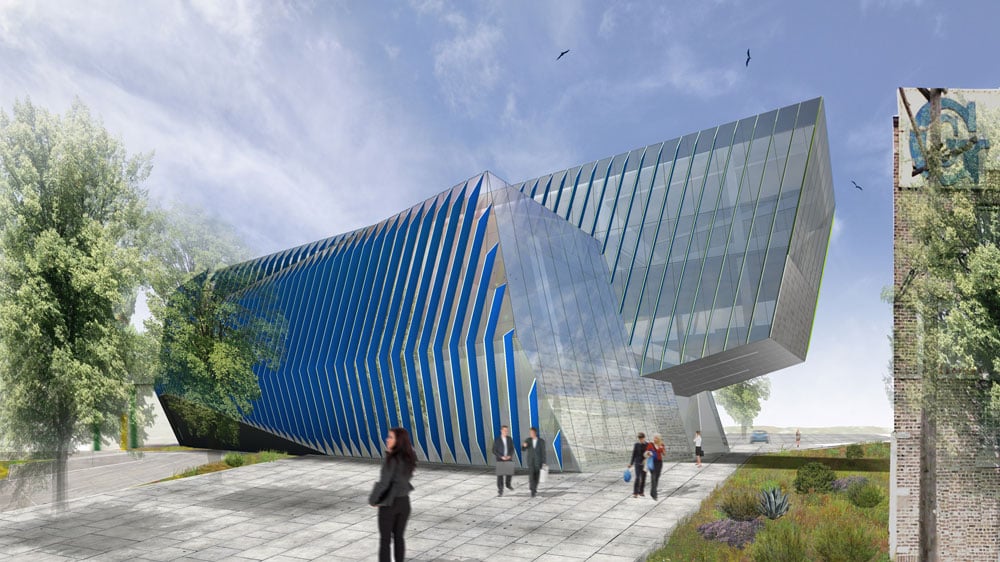 The El Centro campus will be home to degree programs in social work, computer science and justice studies.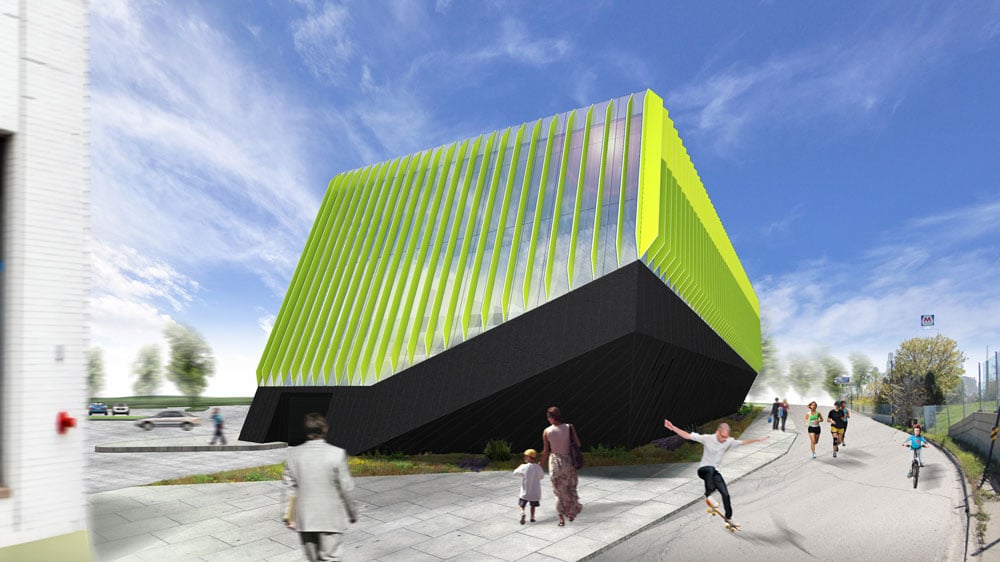 "You don't only pass by this building; you approach it and go around it. You have to engage with it," Moreno says of the building and its location along the Kennedy Expressway.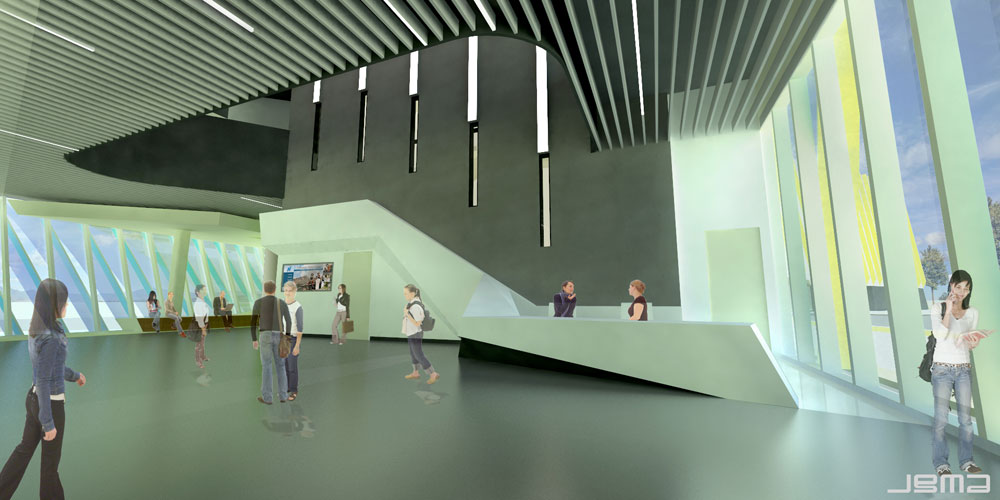 El Centro sits on three acres and will accommodate 2,000 students. The university acquired the site in 2012 from the Novak Construction Inc. owner for $11.5 million.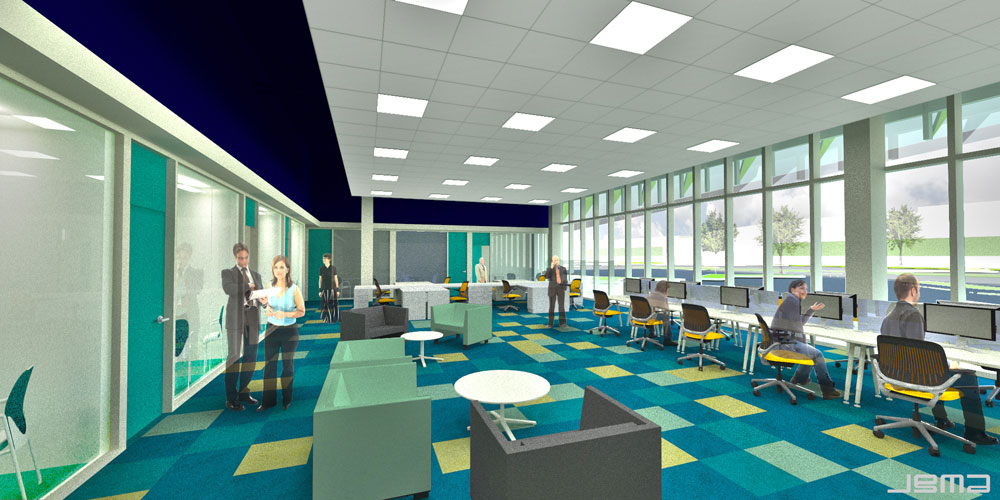 "It is there to attract your attention and say we are doing something different. The buildings by Juan Moreno do just that," Crain's real estate reporter Dennis Rodkin said.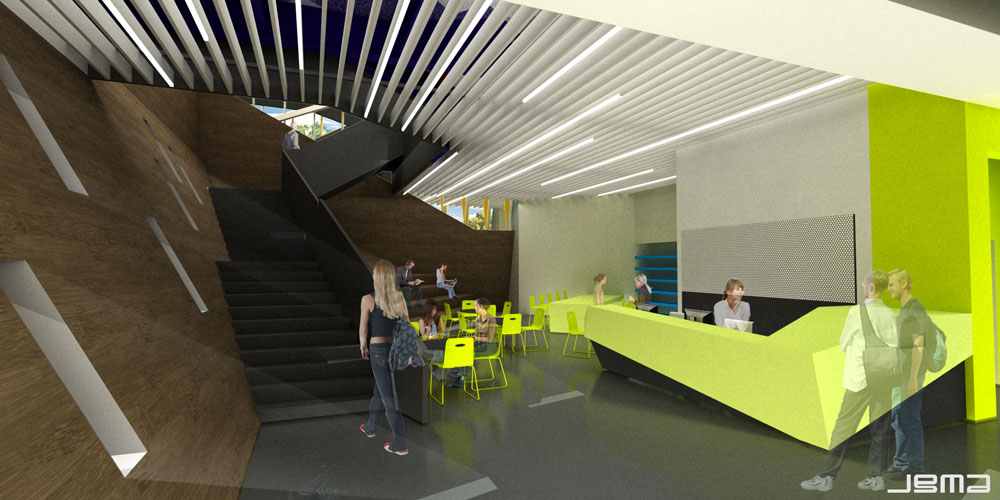 The building will house 17 classrooms, a computer lab, several seminar rooms, faculty offices and common spaces. Hallways are placed along the expressway side of the building to buffer traffic noise. "It was much quieter than you would expect," Rodkin said. "I was surprised."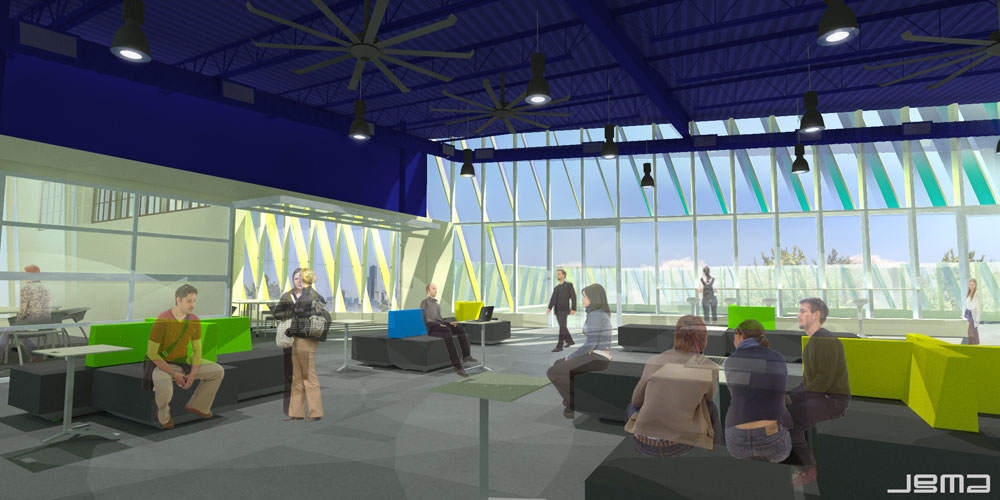 The largest shared space will be the student lounge on the top floor with a view of the Chicago skyline.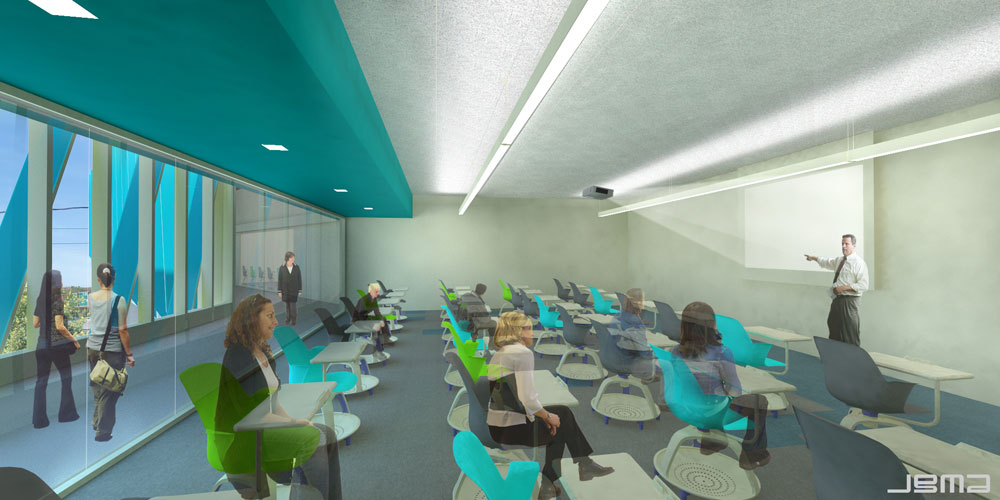 The building footprint itself is shaped like a large boomerang. The school is also in the process of purchasing an additional parcel of land to serve as an outdoor commons area.