Read an interview with Darryl Lane, Senior Talent Acquisition Lead at Skills for Chicagoland's Future, about employment tips.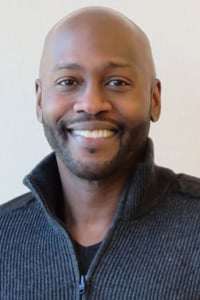 What general tips should long-term unemployed workers follow when looking for jobs?
I always tell my clients to use all of your resources. Get on every site, view every profile, and attach your resumes to LinkedIn, CareerBuilder, Indeed, and other sites like that. Also, get involved with career centers and job placement services or work with agencies like us. Get yourself out there with as many places and people that will assist you in finding employment. I always say put as many irons in the fire as possible.
For those who have had problems finding employment in their fields, what advice do you have about branching out?
The longer you stay unemployed, the longer you will be unemployed. It's good to accept an offer elsewhere when it comes around, no matter what field it's in. Get back into the workforce and then pursue something in your field if it opens.
What common problems do long-term unemployed workers face?
Well, the biggest problem is a lot of agencies and employers have a stigma about the unemployed. The longer you're unemployed, the less options you'll have. Employers would rather take a candidate that has been off for only about six months over someone that has been out of work for two years.
What are some interview dos and don'ts?
Research the company before you go in for an interview. Most employers will ask, "what do you know about the company?" Also research the job you're going in for. Have a really good resume and always bring a resume to the interview with you. Most importantly, dress appropriately for your interview. Don't wear street or club clothing.
What are some good questions prospective employees should ask employers?
Since the economy took a hit, it's always good to ask about previous layoffs—how recent, how often, etc. Also, do they promote within the organization because you never want to be stuck where you are. Then, you should ask about the company's culture. Some people like a super-corporate environment where you wear a suit and tie every day, and others like more casual work environments.
How should prospective employees answer the question: "What are your biggest strengths and weaknesses?"
It's important to express that you are a team player. You should be open to working with people at all levels whether it is management or your level. Also when talking about strengths, communication and work ethic are very important. Usually, when I'm in an interview, I don't bring up my weaknesses. I want them to think a lot of the things I'm talking about are strengths rather than weaknesses.
How does a potential employee negotiate salaries?
You should always base your asking amount on your work experience and how it relates to the position you're going for. For example, if you've only spent a couple years in customer service, it's probably best to accept their offer. But if you have 10 years of customer service experience, it's best to negotiate based on your experience.
Interview has been condensed and edited.
---
View a graph of Chicago's unemployment rate from 2008 to 2013 compared with state and national levels.