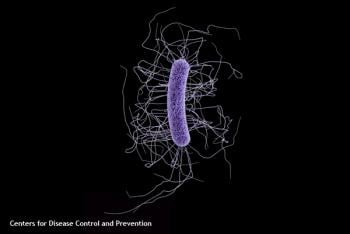 CDC Public Affairs Specialist Melissa Brower says the antibiotic stewardship program is a program in a health care facility or hospital that is designed to help improve the way they use and prescribe antibiotics.
"The goal is to cut down on unnecessary antibiotic use. The reason for that is it does a patient no good and puts them at risk for complications and side effects," said Brower.
Brower cites Clostridium difficile, or deadly diarrhea infections, that are caused by antibiotic use.
"Antibiotics wipe out good bacteria in your gut that prevents infection. If you pick up a C. difficile bug, it can take over in your colon and can cause deadly diarrhea," said Brower. "In a given year, there's about 250,000 C. difficile infections that cause at least 14,000 deaths."
Northwestern Memorial Hospital has had an antimicrobial stewardship program in place for more than 10 years.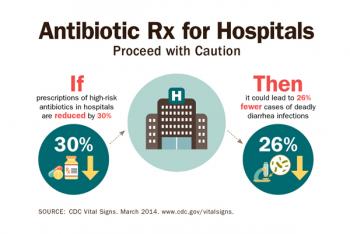 "The program is a team made up of pharmacists and physicians who work together to come up with goals for the hospital that follow along the lines of optimizing antimicrobial use to optimize patient outcome and use the right antimicrobial for the right patient, with the right dose and duration," said John Esterly, program member and infectious diseases pharmacy specialist at NMH. "We are looking to minimize unnecessary use of antibiotics where the consequences of that can be the development of antimicrobial resistance and other adverse effects for patients. We also work to try to minimize costs to the heath care system and for patients."
Esterly said that recently technology has been implemented to allow hospitals to upload their antimicrobial use into a data bank to analyze prescribing patterns.
"We are linked in to a database that the CDC and NHSN [National Healthcare Safety Network] has created to upload and benchmark our data and give us the ability to quantify and slice up our antimicrobial data that we weren't able to do before," said Esterly. "It will give us a lot more information and help us pinpoint areas that we can improve, so it's a process that we are excited about."