A celebrity dance competition, a mural painting event and health expo; Chicago Tonight knows what's going on this weekend.
---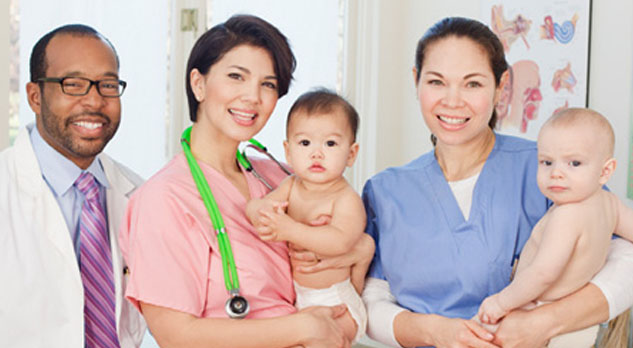 Healthy Children Conference + Expo
The American Academy of Pediatrics invites parents, grandparents, caregivers and kids to its first-ever Healthy Children Conference + Expo. The event will combine education and fun, with experts from around the country discussing the latest information on children's health and wellness for all ages from babies to teens. Attendees will be able to choose from two days of educational sessions, family-friendly cooking demonstrations, entertainment, and one-on-one meetings with experts. The event takes place on Saturday, March 8 and Sunday, March 9. Admission is $10 per day and $8 per day for online registrants. For more information, click here.
Donald E. Stephens Convention Center
5555 N. River Rd.
Rosemont, IL 60018
(847) 434-4000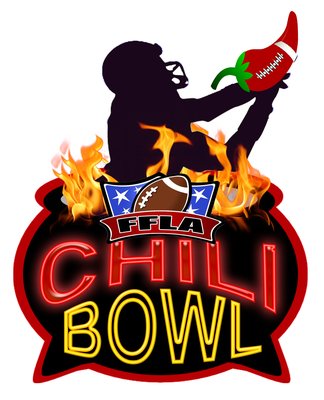 FFLA Chili Bowl
Warm up your weekend with homemade chili from many different people around the city. Lunar Brewing Company is hosting its 3rd annual Fantasy Football League of America (FFLA) Chili Bowl. Join in the fun of judging diverse chili dishes and wash it down with signature craft beers. The event takes place Saturday, March 8 at 1:00 pm. Tickets cost $2. For more information, click here.
Lunar Brewing Co
54 E. St. Charles Rd.
Villa Park, IL 60181
(630) 530-2077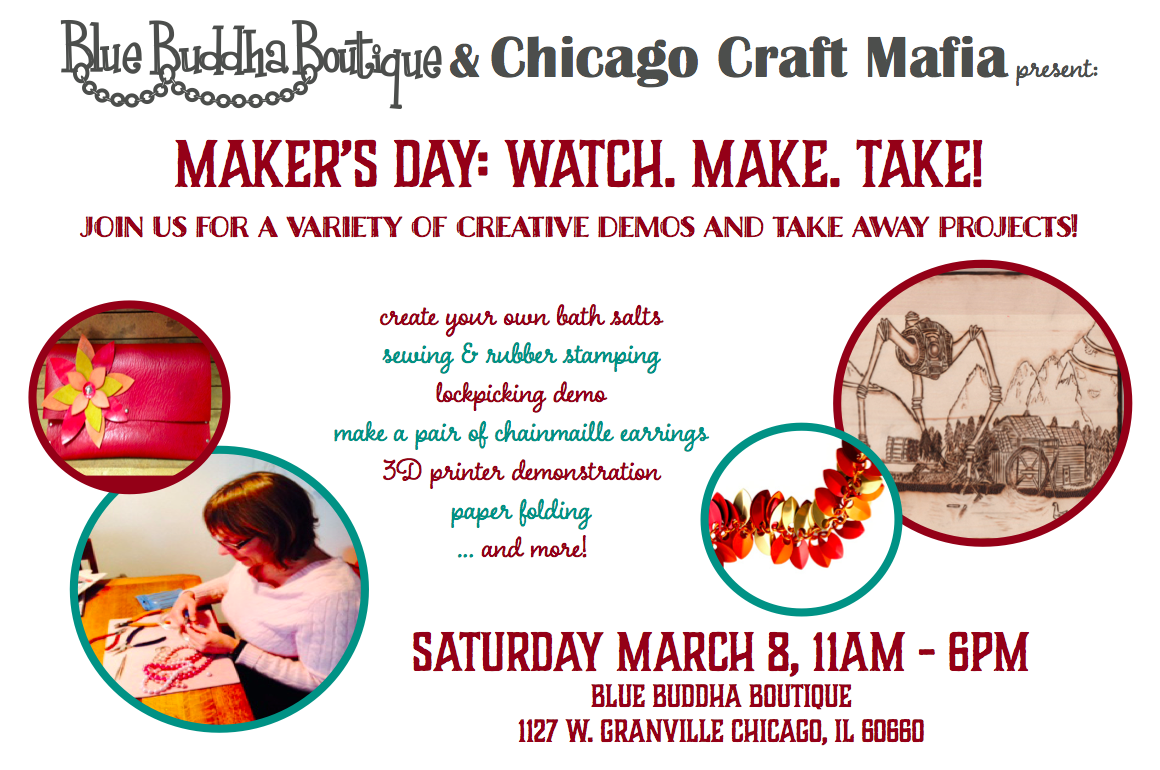 Craft Maker's Day: Watch - Learn - Make - Take!
In honor of National Craft Month, several top crafters in the city will come together to give event-goers a look inside their work. Attendees will get an explanation of the process behind their work, and many booths will give the public the chance to try it for themselves. As a bonus, you get to keep anything you make. Sessions range from sewing to lamp work. All activities are family-friendly and suitable for beginners. The event starts at 11:00 am on Saturday, March 8. Admission is free. For more information, click here.
Blue Buddha Boutique
1127 W. Granville
Chicago, IL 60660
(866) 602-7464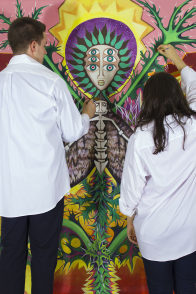 Nature Mural Project
If you're feeling creative this weekend, join in on the Emily Oaks Nature Center's Nature Mural Project. Bring your creative energy, emotions and laughter to help create a nature mural with acrylic paint. Event-goers will experience art in a fun, communal way and get the feeling of contributing something special to the community. No experience necessary. Some time may be spent outdoors, depending on the weather. The event starts at 9:00 am on Saturday, March 9 and tickets cost $38. For more information, click here.
Emily Oaks Nature Center
4650 Brummel St.
Skokie, IL 60076
(847) 675-1500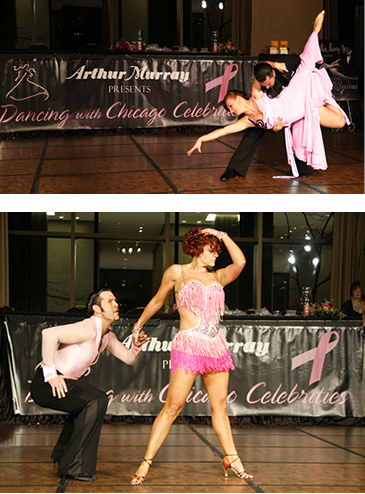 Dancing with Chicago Celebrities
The sights and sounds of the ballroom are coming to Chicago this weekend in the annual Dancing with Chicago Celebrities event. The annual star-studded charity ball is presented by Arthur Murray to raise funds for the fight against breast cancer. This year's dancer list includes former NHL Player Reid Simpson, ABC-7 reporter Ravi Baichwal and more. The event takes place Friday, March 7. Tickets cost $185. For more information, click here.
Hyatt Regency
151 E Upper Wacker Dr.
Chicago, IL 60601
(312) 565-1234