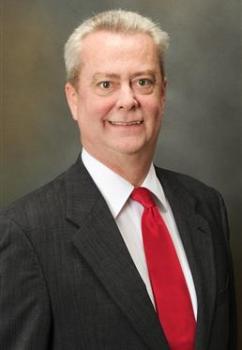 Michael E. Webster graduated from Joliet Catholic High School, The University of Illinois Urbana-Champaign, and received his law degree from DePaul University College of Law in Chicago. He acquired his license to practice law in Illinois in 1986. He is also a Certified Public Accountant.
Mike's practice specialties include: business succession planning, family wealth succession planning, estate planning and taxation, and probate and trust administration. Prior to establishing Webster & Schelli, P.C. in 1991, Mike was a tax manager in the Chicago office of Arthur Andersen & Co.
Webster is the President of the Board of Education for Cass School District #63 in Darien, Illinois. He was first elected to the Cass Board of Education in 2005, and re-elected in 2009 and 2013. 
Mike lives with his wife, Sandy, and their four daughters in unincorporated Hinsdale.
Source: Mike Webster's website