Gay couples can now tie the knot in Chicago's Cook County. Following Friday's ruling in a class-action lawsuit against the Cook County Clerk's office, Judge Sharon Johnson Coleman repealed the June 1 effective date of Illinois' same sex marriage law.
---
Paris Schutz talked with Charlie Gurion and David Wilk, the first gay couple to get a marriage license today. Watch the web extra video:
---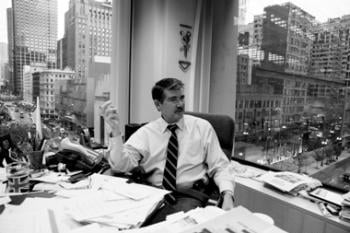 Read an interview with Cook County Clerk David Orr:
How did you react to Judge Coleman's ruling?
I was delighted. I think it's about time our county realized people should have the freedom to marry even if they're same sex. [The ruling] was way overdue so I was pleased to go ahead and marry these couples.
The Cook County Clerk's office will stay open later today. Are you expecting a lot of couples to make it official tonight?
Not necessarily. I know we had several couples come in already. One couple didn't have a civil union so they were excited to get the license. Another couple came in, we actually married them. There's usually a 24-hour wait after the license to get married, but I made a request for the judge to waive it. I couldn't even tell you how many other couples came down to get married. I don't think there will be a big stampede today because some people probably haven't heard about it yet. But just in case they hear the news later, we want to be open when they get off work.
Is your office the only one issuing licenses today?
The truth is, since I said [our downtown office will be the only one issuing licenses today] earlier, I wasn't sure about our other offices. I think our suburban offices are equipped to give out licenses but I don't know if they will give them out. But our downtown office and the five suburban offices will all be available for equal marriages Monday.
What advice do you have for same-sex couples looking to get their marriage license today?
A marriage license is only good for 60 days so we want people to understand if you were planning on getting married in June, you might want to wait. It wouldn't do you any good to have it now. We want people to understand the rules.
How significant was today's ruling?
I think this is very significant. I've been around for a long time and fighting for social justice is a big thing for me. It is amazing how far we've come as, not only a county, but a country. We've come so far. Even if people disagree, we've still made a huge cultural shift. The majority of people moved past their prejudices to allow this [ruling]. The way these same-sex couples articulated the importance of this ruling to their lives signals the public is finally making a gigantic cultural shift in tolerance, and I'm proud that Cook County is in front of it.
Interview has been condensed and edited.
---
Read statements in reaction to the court's decision below.
Mayor Rahm Emanuel

"Today a federal judge affirmed that love does not discriminate and that all gays and lesbians in Cook County should have the right to marry. Chicago welcomes all couples to get married here to celebrate their love and to have the bonds of their family acknowledged under law. I look forward to the day where every American enjoys the same freedom to marry, and when our country can provide equal rights to every man or woman – gay or straight. "
Gov. Pat Quinn

"Many couples in Illinois have waited long enough for marriage equality, and today's ruling means thousands of Illinois couples no longer have to wait. Our law is a victory for equal rights in America, and shows that citizens and lawmakers can come together on issues of fairness and human rights. I applaud U.S. District Court Judge Sharon J. Coleman for her stance in recognizing that 'there is no reason to delay further' giving all couples the right to marry in Cook County. Every county across the state should enjoy the same freedom without having to wait until June."
Cook County Clerk David Orr

"I'm thrilled same-sex couples who want to get married won't have to wait any longer. We are very excited to celebrate this historic milestone with every loving couple from today onward."