One of the world's foremost interpreters of Stephen Sondheim's work joins us to talk about his latest projects. Director Gary Griffin details his unprecedented plans to stage two musicals at Chicago Shakespeare Theater – Gypsy and Road Show.
---
Read an interview with the theater's creative producer, Rick Boynton.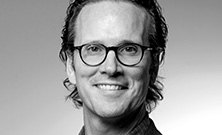 What impact has Gary Griffin had on the Chicago Shakespeare Theater?
His impact has been tremendous. He's an excellent director. He's done such a marvelous job with Sondheim's work. I would say he's a master. He's really an integral part of our institution. He's one of the core members to the artistic vision of the theater.
Griffin has said that he is interested in the subject matter behind each show because Sondheim himself is fascinated by it. What influence has Sondheim had on his direction style?
I think what makes Gary a genius is, when taking on a play or musical, he will explore and do research until he finds the heart of the play. That's just who he is as a director, and that works with Sondheim's works so well. There are so many complexities in Sondheim's productions that they deserve the sophistication that Gary can bring.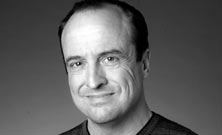 The pairing of the productions Gypsy and Road Show seems to be with purpose. Why did Griffin choose to direct both shows at the same time?
In one of our meetings, I approached him to direct Gypsy. After thinking about it, he came back and said, 'this piece needs to speak to another piece in our theater,' and that was Road Show. I think his decision to do both is because there are themes in both shows that could really speak to the audience together. The pairing is exciting and has been terrific so far.
What unique challenges and advantages does the Courtyard Theater's intimate space present to the Gypsy production?
What I love about Gary's vision is that it's very specific to the space. He's approached Gypsy in an intimate way that speaks beautifully to the Courtyard. The limited space translates well, especially considering the show's character relationships and conflicts. Directing the show in the Courtyard was part of Gary's reason for doing Gypsy.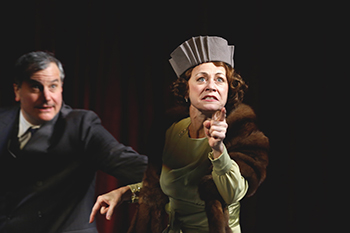 Can you explain a little bit about the new musical arrangement by Rick Fox?
Rick is our music director and he does orchestration for Gypsy. The previous arrangement was the sounds of the 1950s. Its sound was very "Broadway." Rick took those orchestrations and was very loyal to them, but took it back to the sounds of the time of Gypsy. It's thrilling really to have a 500-seat theater and use a 14-piece orchestra with no electronics (all acoustics). It's very special. I can't think of another place where you would find such a large orchestra in an intimate space.
How will the experience differ from a production on Broadway?
The fact that it's in the Courtyard Theater makes the experience different. It makes for a tremendous connection with the audience. Also, Gary's approached the production as a great American drama. The scene work that happens in this theater is truly stellar. It is really a great experience.
Interview has been condensed and edited.