As President Barack Obama gears up to select the location for his Presidential Library, the bids to host the prestigious institution are flooding in. With Chicago being the president's adopted home town, does it have the inside track? Joining us to dig a little deeper into the history of presidential libraries and museums are Northwestern University History Professor Michael Allen and DePaul University Librarian Scott Walter.
---
View a map of all official 15 presidential library locations.
View a graphic of the states with the most presidential library locations.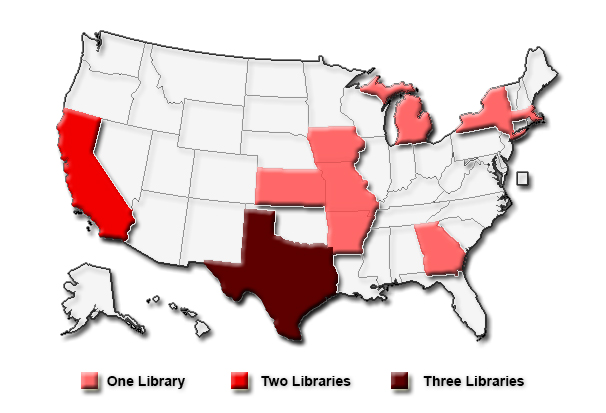 ~Graphics by Taurean Small