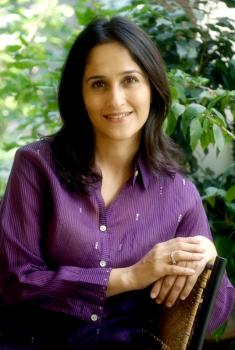 Kiran Bir Sethi is founder and director of the Riverside School in Ahmedabad, India and founder of 'aProCh' – an initiative that focuses on making cities more child-friendly, which earned her the honor of Ashoka Fellow in 2008. Her innovative work at Riverside School also earned her the "Call to Conscience" award by the King Centre at Stanford University.
Riverside School curriculum is based in common sense and focuses on a learning approach grounded in active research and maximizing student potential. The school teaches students that in order to change the status quo, you must be the change and work to break the cycle of inaction. The dynamic curriculum offered at Riverside has received international attention and is recreated around the world. 
Ms. Sethi is a graduate of the National Institute of Design in Ahmedabad, and is known as an innovator that uses her design background to tackle issues facing India's schools and urban areas. She oversees a number of programs that promote youth empowerment and create functional environments for children to succeed creatively.  
The program Design for Change, also created by Sethi, inspires children to create and employ solutions to problems they encounter every day in their communities. The program blueprint has received international acclaim, and has been established in 35 countries around the world in just three years.