We take a closer look at the student-led effort to unionize college football with ESPN legal affairs writer Lester Munson and Director of UIC's Labor Education Program Bob Bruno.
---
Read an interview with Chicago Sun-Times Sports Columnist and former Northwestern University football player Rick Telander about the issue.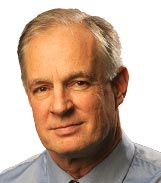 Why are student athletes considering the idea of a union now and not before?
Sometimes it takes a leader to stand up and speak out, and Kain Colter stepped up to do that. Currently, there's no way for students to be organized. They are scattered all over the country, they don't know each other, and they're just coming out of high school, so any unity is difficult.
You mentioned in your column it may take years for the National Labor Relations Board and the courts to figure out if student athletes can be classified as workers. If this is ruled in the athletes' favor, what response do you foresee from the NCAA and from universities?
They'll fight it tooth and nail. The entire NCAA depends on the athletes being considered amateurs or volunteers that participate in extracurricular activities. If you classify them as workers, they consider it a disaster. They'll have to restructure their program. They'll be in a tough spot but that's irrelevant. It's not about making [the NCAA] feel good or comfortable, it's about doing the right thing. Unions only form when there's a need. They form when workers are being exploited.
Those opposed to pay-for-play argue athletic scholarships serve as compensation for student athletes. Is this a fair trade?
It can be. It's ironic that it started at Northwestern where student athletes are pretty well taken care of (even Colter admitted it). But it's about the principle. You can say playing four years is worth 250K. But the double-edged sword to that argument is that the NCAA doesn't acknowledge that as payment because they're amateurs. If the schools acknowledge scholarships as pay, it's a devious way of paying them. That would also make them workers. Which are they? Amateurs don't work 40-hour weeks. The courts will have to determine if legally scholarships are determined payments. If not, these guys are getting nothing. How are you paying them for their work? It's that simple. Let them have a voice. It's only fair.
A priority in creating this union is protection for players. Protection from what?
One thing is the future impact of injuries. Ten years from now, an athlete might need surgery on his knee from an injury. Twenty years down the road, he might need a knee replacement from the same injury but isn't covered. They also need protection from the inability to get an education. The irony in athletes getting a scholarship to study is the program doesn't allow much time for your studies. You find it very hard to concentrate on academics when getting ready to perform, and you're constantly out of the class to travel for games. They should also be protected from exploitation. They should be asked when they want to play a game, how many and where. At the very least, the players should be included in the conversation. They've never been a part of the conversation.
What is the strongest argument for students?
They're adults and should be treated like adults. The NCAA treats them as if they're 10-year-olds, and need to be told what to do and how to do it. It's simply wrong. It's unfair, and it's contrary to everything you're being taught in college. You're taught to be a thinking, rational and understanding citizen who does not want to be exploited in anyway. Not to be a sheep in the herd.
What is the strongest argument for the NCAA?
They think they're doing all these young men a favor. The money football raises is used to fund all other sports at the university so they think it's going to destroy what we have created. Obviously there are arguments against everything they say. If you learned anything in college, you learned power will never give up their strength and that's why unions exist. I'm not a big union guy myself, but they spring up when workers aren't taken care of by their employers. No coach will ever say, "I'm making too much money," or "I'm going to give it to the seniors." The amount of money they are paid is obscene.
Ideally, what portion of the revenue generated from athletics would go to paying students? What else is on the table? Long-term health care? Other compensation?
The actual divvying up is something I couldn't address unless the decision to do it is made. It would be complicated. But the point is you can't keep doing something wrong. If that means there is a percentage put on the revenue, then so be it. Those are all big headache problems but too bad. That, in no way, changes the fact that something is wrong. I doubt that a union will happen anytime soon. But something will happen because players might have the will to refuse their services. That's the ultimate power of any worker. If you're skilled, you assume those services are needed.
Should all college sports be protected under unions?
No. There are two different kinds of college sports: those that produce revenue (football, basketball), and all the other sports (tennis, swimming, softball, etc.). The revenue from sports like football supports the other sports. There's a big difference.
Interview has been condensed and edited.
---
The following statements were released in response to this story by NCAA, Northwestern, and the Big Ten:
Statement by Jim Phillips, Northwestern University
Vice President for Athletics and Recreation
January 28, 2014

We love and are proud of our students. Northwestern teaches them to be leaders and independent thinkers who will make a positive impact on their communities, the nation and the world. Today's action demonstrates that they are doing so.

Northwestern University always has been, and continues to be, committed to the health, safety and academic success of all of its students, including its student-athletes. The concerns regarding the long-term health impacts of playing intercollegiate sports, providing academic support and opportunities for student-athletes are being discussed currently at the national level, and we agree that they should have a prominent voice in those discussions.

We are pleased to note that the Northwestern students involved in this effort emphasized that they are not unhappy with the University, the football program or their treatment here, but are raising the concerns because of the importance of these issues nationally.

Northwestern believes that our student-athletes are not employees and collective bargaining is therefore not the appropriate method to address these concerns. However, we agree that the health and academic issues being raised by our student-athletes and others are important ones that deserve further consideration.
NCAA Responds To Union Proposal
Donald Remy
NCAA Chief Legal Officer

This union-backed attempt to turn student-athletes into employees undermines the purpose of college: an education. Student-athletes are not employees, and their participation in college sports is voluntary. We stand for all student-athletes, not just those the unions want to professionalize.

Many student athletes are provided scholarships and many other benefits for their participation. There is no employment relationship between the NCAA, its affiliated institutions or student-athletes.

Student-athletes are not employees within any definition of the National Labor Relations Act or the Fair Labor Standards Act. We are confident the National Labor Relations Board will find in our favor, as there is no right to organize student-athletes.
Big Ten Statement

The Big Ten Conference does not believe that full time students participating in intercollegiate athletics are employees of the universities that they attend.  That said, the Big Ten Conference has the utmost respect for both the legal system and the rights of students to pursue their beliefs through that system.

 
~Taurean Small, Alexandra Silets, and Yasmin Rammohan contributed to this report.