A holiday parade, the Chicago Book Expo, and a Food Film Festival; Chicago Tonight knows what's going on this weekend.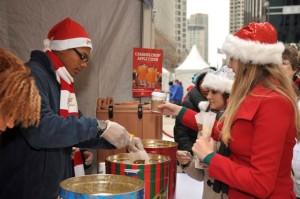 The Magnificent Mile Lights Festival
On Saturday, November 23, The BMO Harris Bank Magnificent Mile Lights Festival will offer a full lineup of family-friendly activities. The festive celebration includes photos with Santa, live musical performances, a tree-lighting parade, a fireworks show, and more. For more information, click here.
Lights Festival Lane (family-friendly activities), 11:00 am – 5:00 pm

Pioneer Court, 401 N. Michigan Ave.

Chicago, IL 60601

Performances on the BMO Harris Bank Stage, 11:00 am – 3:30 pm

BMO Harris Bank Stage
Pioneer Court, 401 N. Michigan Ave.
Chicago, IL 60601
 

BMO Harris Bank Board Game Tent, 11:00 am – 4:00 pm

John Hancock Center Plaza, 875 N. Michigan Ave.
Chicago, IL 60601

Tree-Lighting Parade, 5:30 pm – 7:00 pm

North Michigan Avenue, from Oak Street to Wacker Drive


Chicago, IL 60601

Fireworks, 6:55 pm

North Michigan Avenue and the Chicago River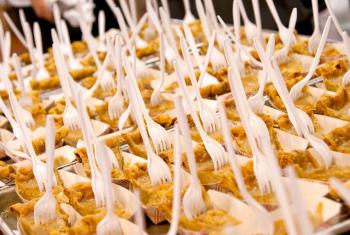 Chicago Food Film Festival
The 4th annual Chicago Food Film Festival takes place on Friday and Saturday, November 22 and 23 at Kendall College. During the festival, attendees have the opportunity to taste what they see on screen as they watch documentaries, features and short films. Tickets cost from $55- $75 and are all-inclusive of food, beverages and entry to film screenings. For a full schedule of delicious events, click here.
Kendall College

900 N. North Branch St.

Chicago, IL 60642

(312) 752-2000 
Bookworms and writers should head to Uptown this Sunday for the Chicago Book Expo. The pop-up bookstore and literary fair will offer a wide range of author readings, panel discussions and writing workshops. Some of Chicago's best independent publishers and authors will also be there selling books. The expo is open from 11:00 am to 5:00 pm on Sunday, Nov. 24 at St. Augustine College. The event is free and open to the public. For more information, click here.
St. Augustine College
1345 W. Argyle St.
Chicago, IL 60640
The Mikado at Steppenwolf Garage Theatre
Those who enjoy comedic opera should go see The Hypocrites' reimagining of Gilbert & Sullivan's The Mikado at the Steppenwolf Garage this weekend.  Adapted and directed by The Hypocrites founder Sean Graney, the 2-act show features "unfathomable amounts of operetta hits." The Chicago Reader calls it "high energy, family-friendly fun," and says it's about a prince who is disguised as a minstrel in order to escape the woman his father wants him to marry. In a 2012 review of the production, Chicago Tribune theater critic Chris Jones gave the play four stars and said: "In our tough city, artful, innovative shows that can spark grins, smiles and communal good feeling are crucial to be our well being, especially in winter. This is one such show for all." The play runs through December 29, and tickets cost from $36 to $50. For more information, click here.
Steppenwolf Garage Theatre
1624 N. Halsted St.
Chicago, IL 60614

(312) 335-1650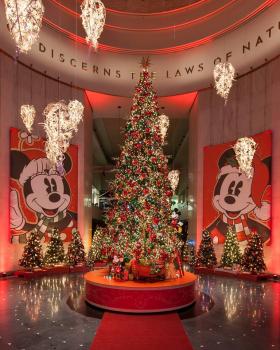 Christmas Around the World and Holidays of Light
Get in the holiday spirit this weekend by checking out the 72nd annual Christmas Around the World and Holiday of Light at the Museum of Science and Industry. This year's seasonal celebration is inspired by the museum's Treasures of the Walt Disney Archives exhibit, and includes more than 50 trees that are decorated to represent various cultures and holiday traditions.  At the center of the exhibit, visitors will find a 45-foot grand tree, covered in more than 30,000 lights, and hundreds of ornaments.  On the weekends, ethnic song and dance performances take place on the Holiday Stage as part of the exhibit. This weekend's performers include Choomsarang Dance Group (Korea), Nordikids VASA Children (Sweden), and Indian Catholic Association of America (India). The exhibit is open through January 3, 2014, and admission costs $18 for adults and $11 for children. For more information, click here.
Museum of Science and Industry

5700 S. Lake Shore Drive

Chicago, IL 60637

(773) 684-1414